Religious Education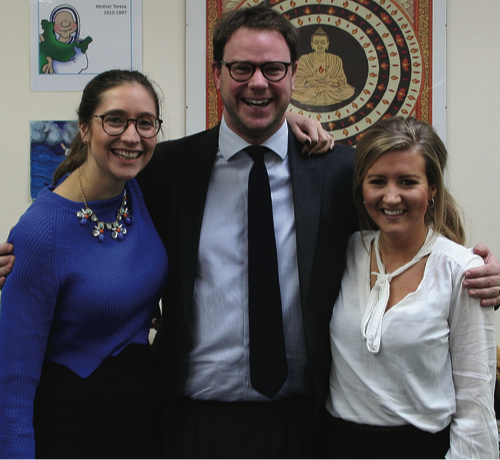 The Religious Education Department at Balcarras aims to produce religiously educated and aware pupils who also value truth, seek justice and honour, respect themselves and others and who care about British values and the world they live in. Our aim is to educate pupils so that they are interested in and can understand the religious beliefs, values and traditions of others whilst also being willing to assess their own beliefs against conflicting opinion. As a result of this, religious education helps our pupils build their sense of identity and belonging and allows them to explore world issues in a secure background. Moral and spiritual growth is at the heart of our teaching and pupils are encouraged to show that they are learning from world religions not just learning about world religions.
The department is housed in 3 new purpose built classrooms that were opened in September 2014. The faculty has three dedicated teachers who deliver the course.
Although religious education at Balcarras School explores aspects of Christianity and other core world religions including Hinduism, Islam, Buddhism, Judaism and Sikhism, we do not presuppose individual commitment. Indeed, we seek to make the content accessible to all pupils whether they belong to a religious tradition or not. In addition, while we are fully conscious of an increasingly diverse and changing society, we are keen to highlight the important role of family and community in religious belief and activity. The work of the department is underpinned by the recently updated Gloucestershire agreed syllabus for key stage three and key stage four and five follow the OCR religious education examinations.
Curriculum map Key Stage 3
| | | | | | | | |
| --- | --- | --- | --- | --- | --- | --- | --- |
| | Autumn 1 | Autumn 2 | Spring 1 | Philosophy Fortnight | Spring 2 | Summer 1 | Summer 2 |
| Yr 7 | | | | Moral Dilemmas | | | |
| Yr 8 | | | | Why do we disagree | | | |
| Yr 9 | | | | Introduction to Philosophy and Ethics GCSE | | | |
Curriculum map Philosophy and Ethics (GCSE and A level)
Key Stage 3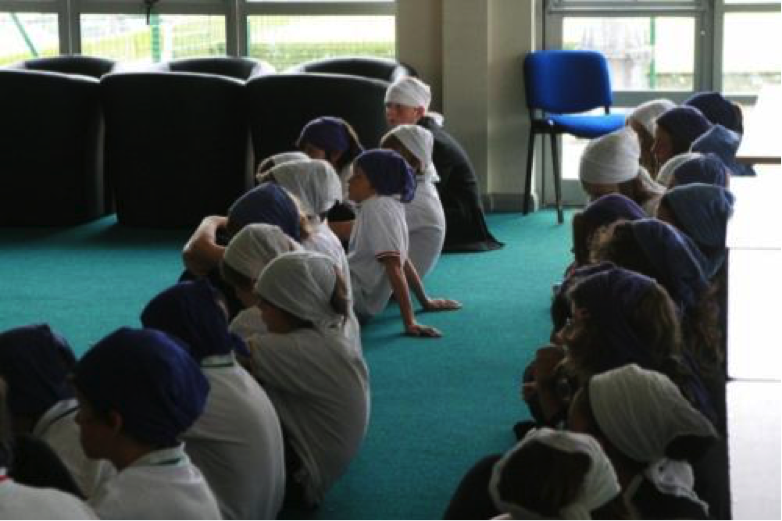 Year 7 Religious Education focuses predominantly on Christianity, however, this is done through reference to the beliefs of the six major world religions as well as pupils own ideas.. The approach is first made through an investigation into the Philosophy behind religious belief itself. Pupils will be asked to question what God is, as well as consider their own beliefs on a number of subjects, for example miracles and life after death. Students then investigate the Bible as a source of guidance and authority for Christians and will become familiar with the life and teachings of Jesus as portrayed in the gospels. Then pupils focus on the teachings and methods of worship in the Christian Church and the role of local faith communities.
Year 8 pupils will be introduced to the world religions of Buddhism, Hinduism and Sikhism. This year enables pupils to consider religion on a worldwide basis and the differences that may arise between cultures. Pupils will be asked to question what they can learn from different religious attitudes and how this compares to their beliefs and spirituality. The world faiths will be considered using the framework of the new Gloucestershire Agreed Syllabus.
Pupils in Year 9 study the world religions of Islam and Judaism. This allows them to consider the religious beliefs behind these religions and how they compare to their own. This year involves much cross-curricular work with pupils comparing these religions to work they are completing in other subjects, such as History and Science well as media portrayals. Year 9 requires pupils to work in GCSE mode, where they will be asked to consider their opinions on issues and ask fundamental questions. Pupils have found this aspect of the course to be stimulating and throughout the course their confidence at expressing themselves in both discussion and written work is noticeable.
Learning in the religious education department exhibits a wide range of valuable, desirable and sought-after personal skills and attributes. Through studying religious education pupils are able to demonstrate their ability with the skills of investigation, interpretation, reflection, evaluation, empathy, analysis, synthesis, expression, application of knowledge and discernment. These go hand in hand with open-mindedness and a sense of spirituality.
GCSE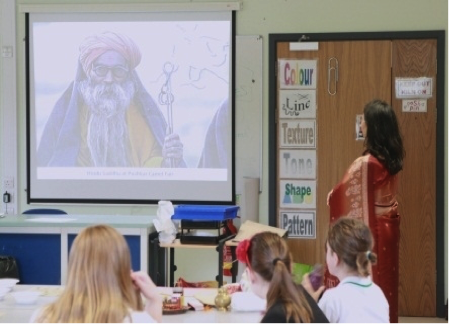 At GCSE we study the OCR Religious Education examination, which involves pupils studying, Philosophy and Ethics as well as Christian and Buddhist beliefs and practice. Studying Religion, Philosophy and Ethics at GCSE is both challenging and rewarding. Pupils are required to use a range of thinking skills. Pupils are required to have opinions, be able to analyse and critique as well as consider why people hold certain points of view. The course covers issues from the problem of evil and life after death to relationships and war and peace and enables pupils to mature both academically and emotionally. During this course pupils gain skills such as empathy, consideration of others, self-evaluation and literacy skills. The lesson content is varied; pupils will be asked to partake in debates and discussions as well as working independently on essays. Results are excellent and reflect quality teaching and the dedication that pupils show to the subject.
A Level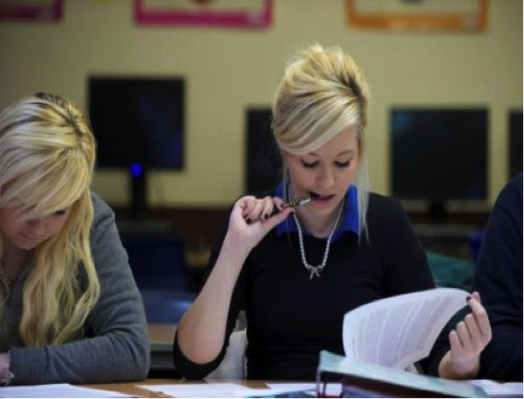 During this challenging and rewarding course, students will develop their knowledge and understanding of a variety of philosophical arguments, ethical theories and theological ideas as well considering their own interpretations.
The course covers the work of the great philosophers such as Plato, Kant, Aquinas and Descartes to more modern philosophical works. You will also be covering ethical theories and applied ethics, covering such topics as euthanasia and business ethics. As well as this students get to extend their understanding of the study of religion, particularly Christianity, considering its influence and history as well as the place that it has in today's world. During our lessons, students develop research and analytical skills, as well as logical thinking skills and the use of reasoned argument.
Trips
Pupils studying religion in the department attend conferences and pay visits to places of religious importance. The department arranges a regular multi-cultural event where representatives from the major world religions come into school to work with pupils. We also run two residential trips in association with the History and Politics departments, to Berlin in year 10 and New York for Sixth Form pupils.
'Philosophy, Ethics and Theology is a thought-provoking subject. I have learnt how to analyse and listen to other points of view.'

'Philosophy, Ethics and Theology provided a refreshing insight into thinking. The course improved my analysis and evaluation skills whilst teaching topics that could be applied in all of my other subjects.'

'It is a subject that challenges you to ask, rather than answer.'

'It is interesting to see different people's beliefs and discuss my own.'