Uniform
This is designed to provide a smart and admired working outfit for school. Apart from the important considerations of pride in the school, parents should be glad not to have to face the constant question: "What shall I wear today?" School uniform has much to commend it. Details of the Balcarras school uniform are as follows:
Balcarras School is supplied by: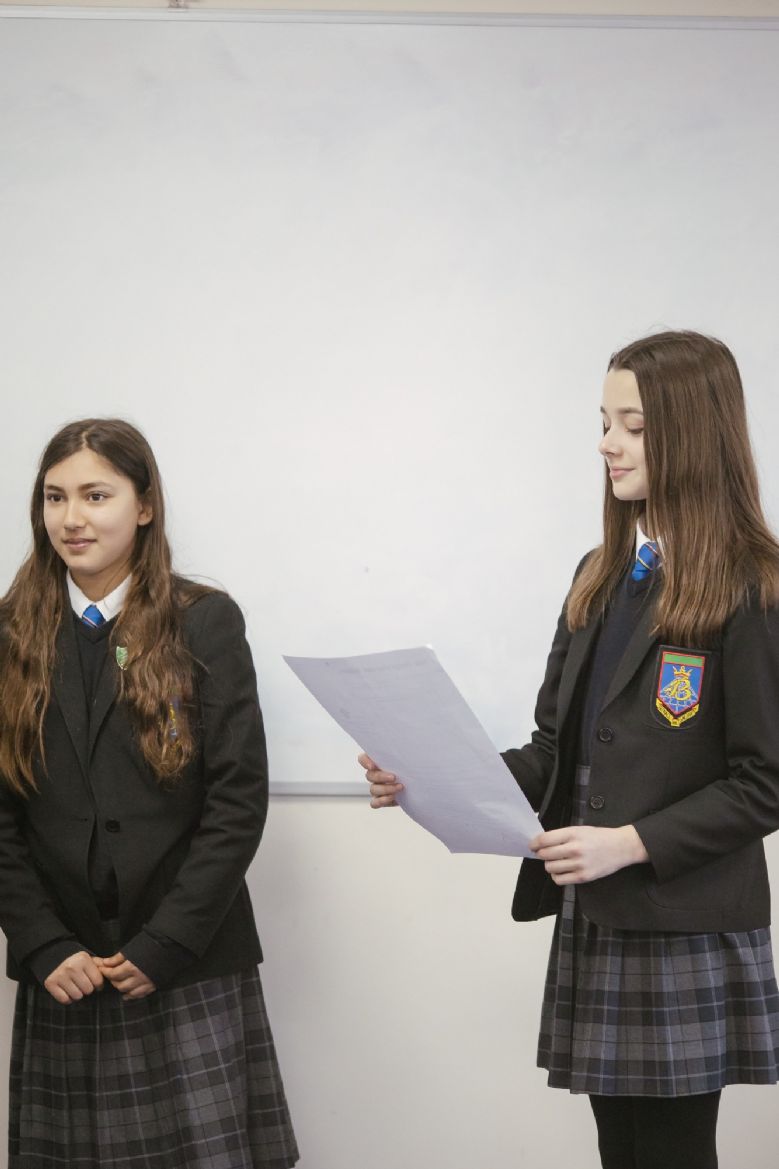 House Colours
House colours are worn on the school badge and the summer polo tops. Please make sure you select the correct house colour when purchasing:
Foley Green
Graveney Yellow
Selvey Red
Ottewell Blue
The Balcarras Badge and Tie
The Balcarras tie and blazer badge are available for purchase from the school or one of our recognised suppliers. The websites are linked at the top of this page.
Summer Uniform
The school summer uniform may be worn from the start of each Summer Term. Both boys and girls will be able to wear polo shirts, which have the house colours piped on the collar and sleeves and are available from one of our recognised suppliers. This polo shirt should always be worn with the school blazer unless permission is granted otherwise.
Pupils will also be able to continue to wear winter uniform if they prefer to do so but they must conform to the standard winter uniform rules. We hope this makes clear our uniform expectations.
Please may we remind you, part of the Home-School Agreement is that pupils and parents agree to conform to the uniform requirements of the school. Therefore, if you are in doubt about whether or not a particular article of clothing is suitable or before making any decisions about altering hair colour or style, please contact a Head of House prior to any change.
Physical Education
In order to take part in the school's Physical Education programme each pupil should have as part of their school uniform:
Girls
Plain white T-shirt
Black skort
Non-marking trainers
Astro shoes (optional)
White socks
Black games socks
Black Balcarras branded leggings (optional)
Towel
Balcarras sweatshirt and jogging trousers (optional - available from school)
Gum shield (optional - available from school)
Shin pads (optional - available from school)
Boys
Plain white T-shirt
Red (reversible hoop) rugby shirt
Plain white shorts
Plain black shorts
Non-marking trainers
Football boots
White socks
Black games socks
Red Balcarras branded Hooded Top (optional)
Towel
Gum shield (optional - available from school)
Shin pads (optional - available from school)
Garments that are worn during normal lessons are not to be worn for PE.