Sixth Form Life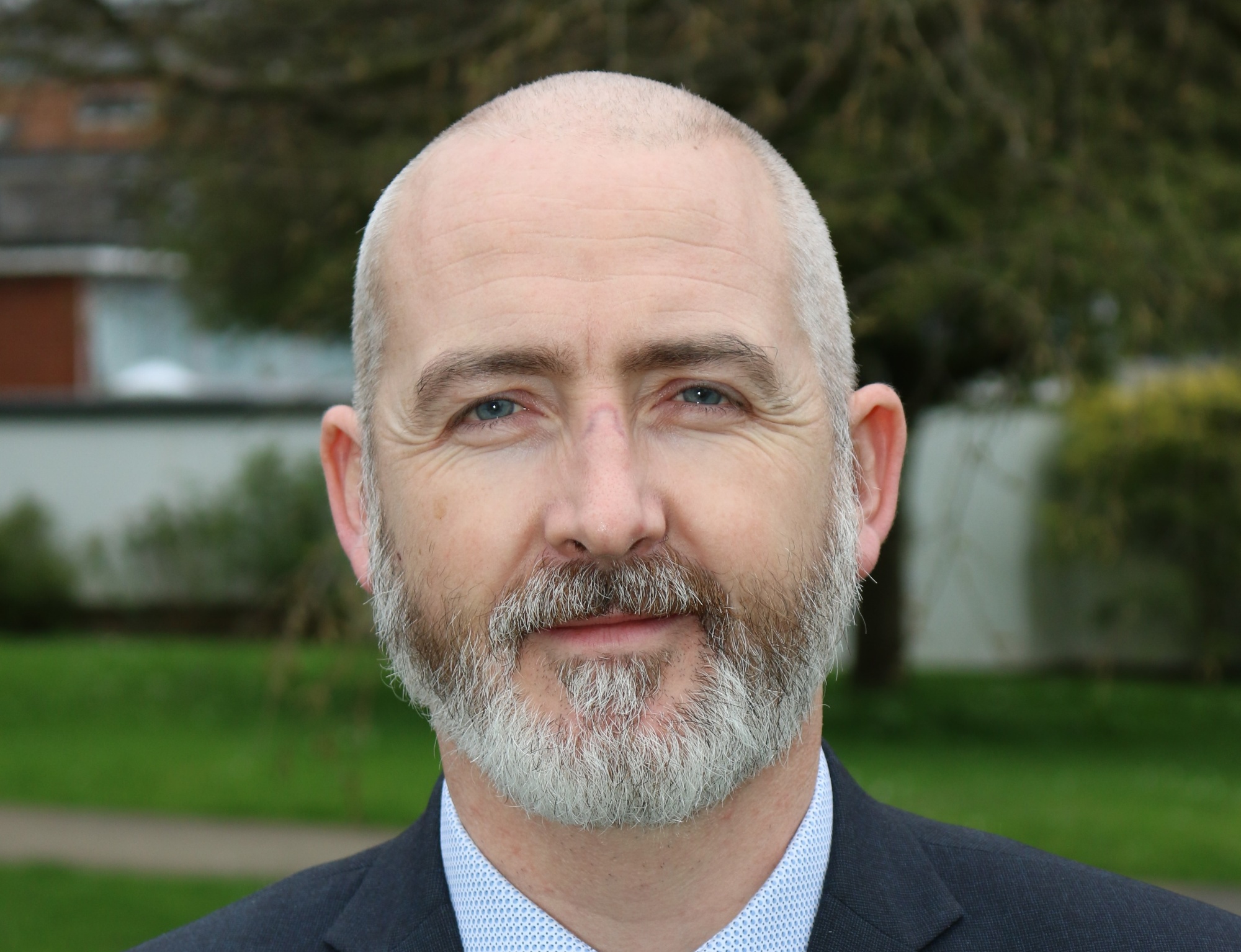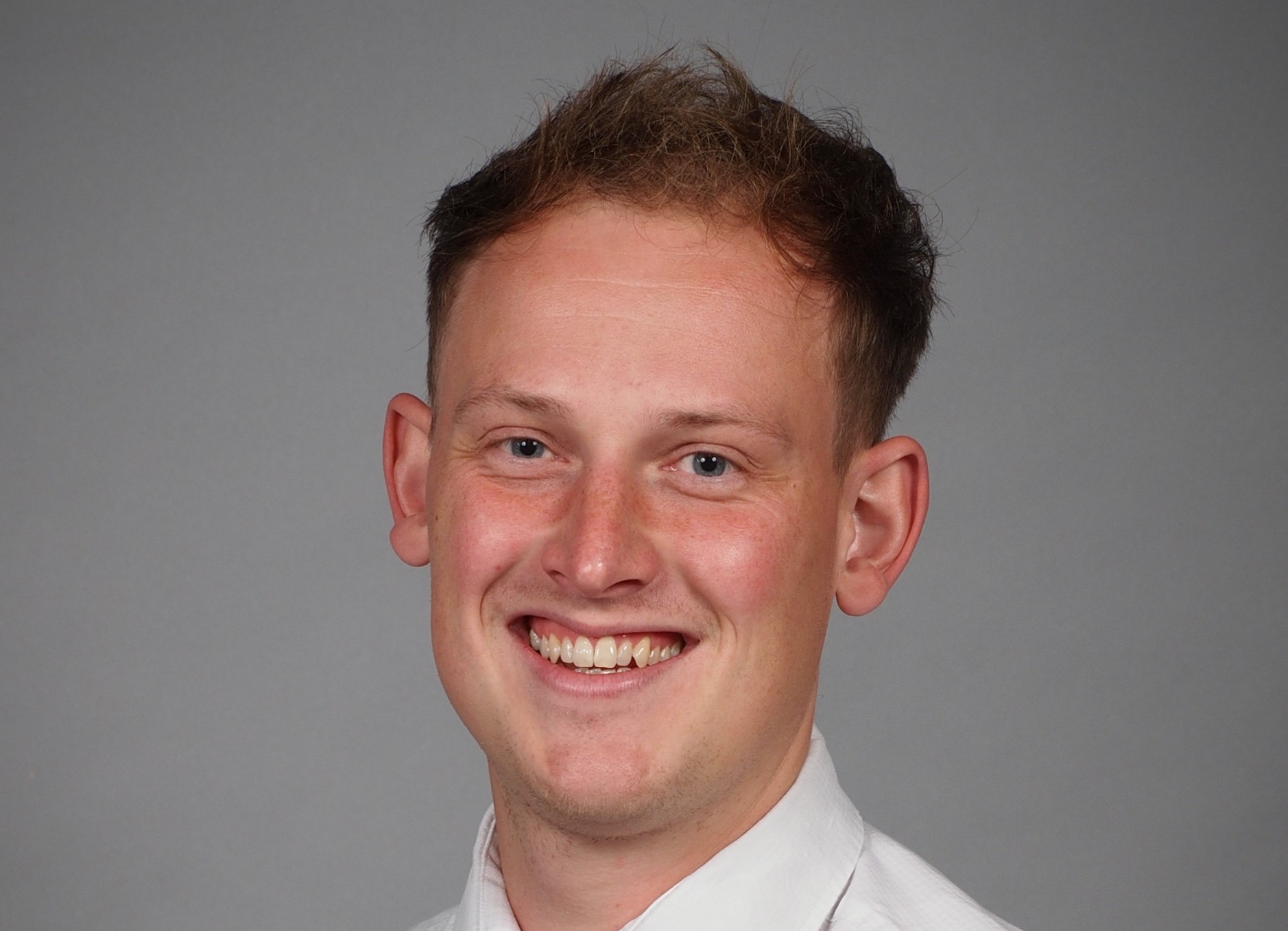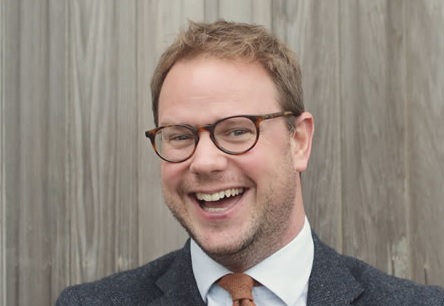 Throughout your time in the sixth form, Mr Leatherbarrow, Mr Rothwell and Mr Constance will all be available to offer advice on your studies and your future and to listen to your concerns. They each have an office in the Sixth Form Centre and are the normal points of contact for parents of sixth formers, along with Mr Boughton, Miss Shields and Mrs Dean (our study supervisors) and Mrs Crowley, our Sixth Form Administrator.
Student Support and Supervision
Pastoral Support
The Sixth Form team are always available for any pastoral concerns from parents or students, please don't hesitate to get in touch at any time to talk to a member of the team. Balcarras also offers a large array of information and links to various pastoral support systems designed for parents or students, please click here for more information. In addition, Balcarras offers all families free access to an extensive Wellbeing Hub, please click here for more information.
Tutors
Students will be in tutor groups. The role of the sixth form tutor is to be concerned with the welfare and academic progress of their students. Tutor groups meet as a whole, but there will also be regular individual tutorials at which your academic progress will be discussed. Tutors pay particular attention to your attendance (our expectation is 100% attendance) and will have regular feedback from your subject teachers.
A feature of Balcarras Sixth Form is our system of progress reports. In the first term students are given target grades for each subject, which have been calculated from a national analysis, comparing GCSE grades and subsequent performance at A-level. Progress grades are then published each term. This gives students and parents a clear and current record of academic progress.
Supervised Private Study Sessions
Developing good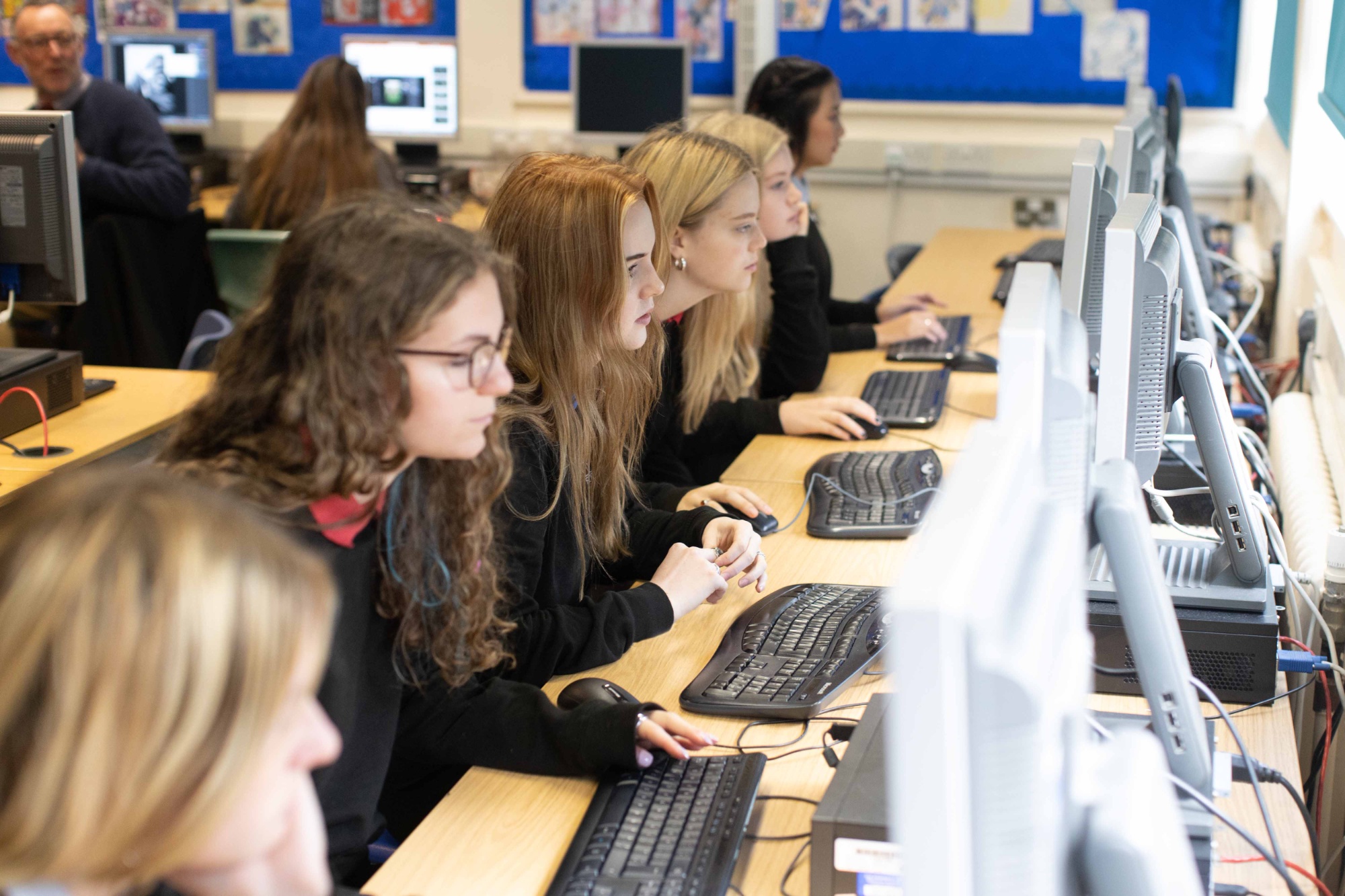 study habits is the most effective way to academic success in the Sixth Form. Most students will have about one hour a day of private study time. Both Year 12 and Year 13 students have purpose-built private study facilities, which are equipped with ICT workstations. These study sessions are managed by our team of Sixth Form study supervisors - Alex Boughton, Clare Shields and Gill Dean. In Year 13, once good habits have been developed, students have greater discretion in how they use this time. We see the effective running of the private study system as being the key to maximising academic success. All students who wish to apply to Balcarras Sixth Form must be committed to using study time effectively.
Enrichment Opportunities
Debates
This year's Sixth form Debate competition was contested on Wednesday 29th March - and after an exceptional display of debating, Erin Dutton and Rachel Purnell of 13E were crowned winners. Their adversaries in the final, 12D, represented by Isaac Buttle and Matthew Bennett, were very tough opponents, and both teams demonstrated superb levels of skill, knowledge and persuasion as they debated whether 'the actions of Prince Harry had fatally compromised the credibility of the monarchy'? Congratulations to Charlie Macfadzean also - awarded this year's 'Best Questioner' for his consistently excellent and challenging contributions in the Questions from the Floor section of the Debates.
There is no doubt that the final was a fitting end to what has been wonderful season of debating, with several other teams unlucky not to have reached the finals themselves, and with some excellent participation from the student and staff audiences since the competition launched with an entertaining Staff demonstration debate before Christmas. Congratulations again to Erin and Rachel on this year's victory, and commiserations to Isaac and Matthew though they will be hot favourites for 2023-24!
Extra Curricular Weekly Clubs and Societies
Tischtennis - every Wednesday lunchtime in the Gym
Boost Programme
The Balcarras Boost Programme is run by Mr Niblett and aims for Balcarras students to:
Self-identify as high achievers
Have the confidence to express academic interest in public
Have a plan to achieve significantly above average
Feel accountable with their peer group in putting their plan into action
Apply to top universities with a high success rate
If you have a dream to attend one of the best universities in Britain or the world, then please consider joining Boost next year. Please contact Mr Niblett or speak to a member of the Sixth Form team if you are interested in joining.
Boost members now also have the opportunity to act as mentors to lower school students through the new ''Enrich'' programme. The opportunity will be explained to Boost members in the new academic year.
Dress Up Day
Once again, the end of the Spring Term, and the signal that exams are on the horizon, was marked by a wonderful Sixth Form Dress Up Day. This traditional Sixth Form event once again demonstrated the ingenuity, humour and community spirit of the Sixth Form students. There were simply too many superb outfits and creations to mention all by name - but Mimi Davis' Maleficent was magnificent, and Tom Webster and Isaac Henderson were indeed 'Top Guns' as Maverick and Goose (plus their very own F-16. The Minions, Gru and Vector were far from being despicable, and the Big Yellow Self-Storage Boxes made for one of the funniest photos of the day!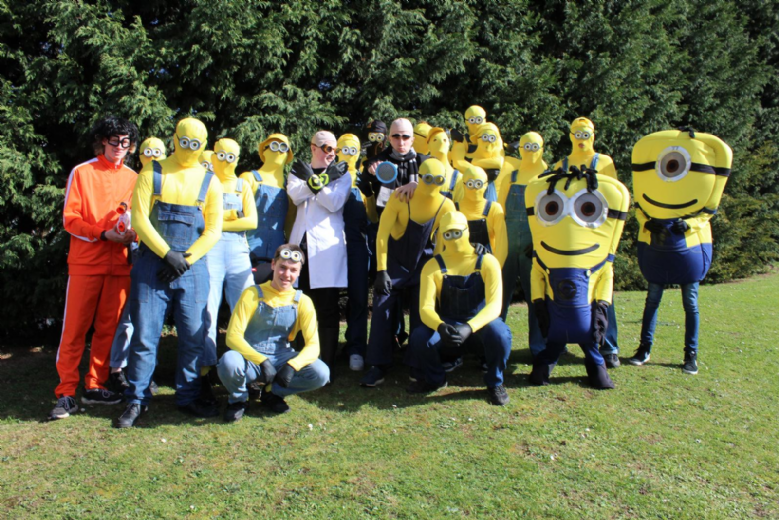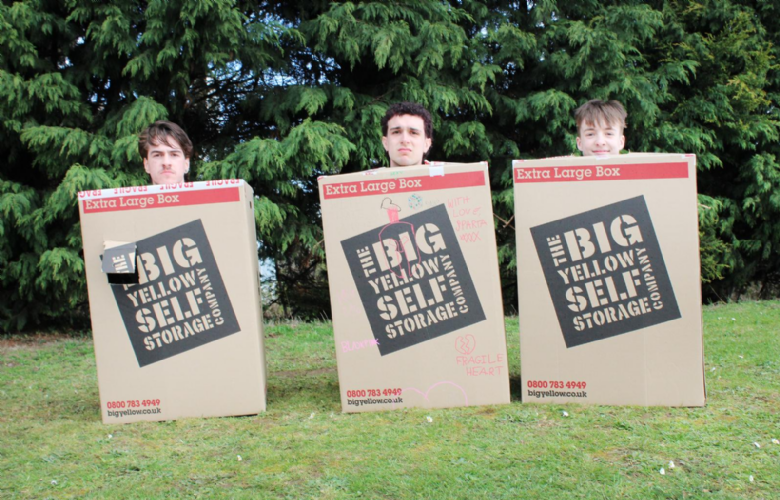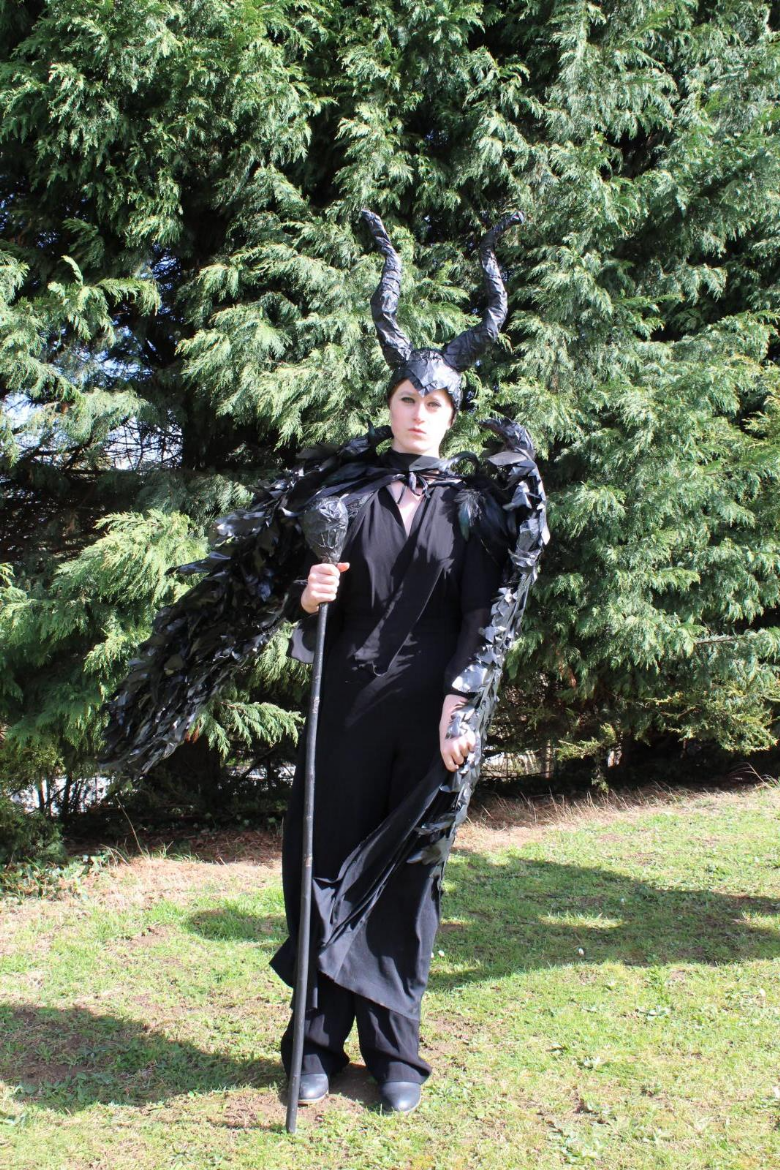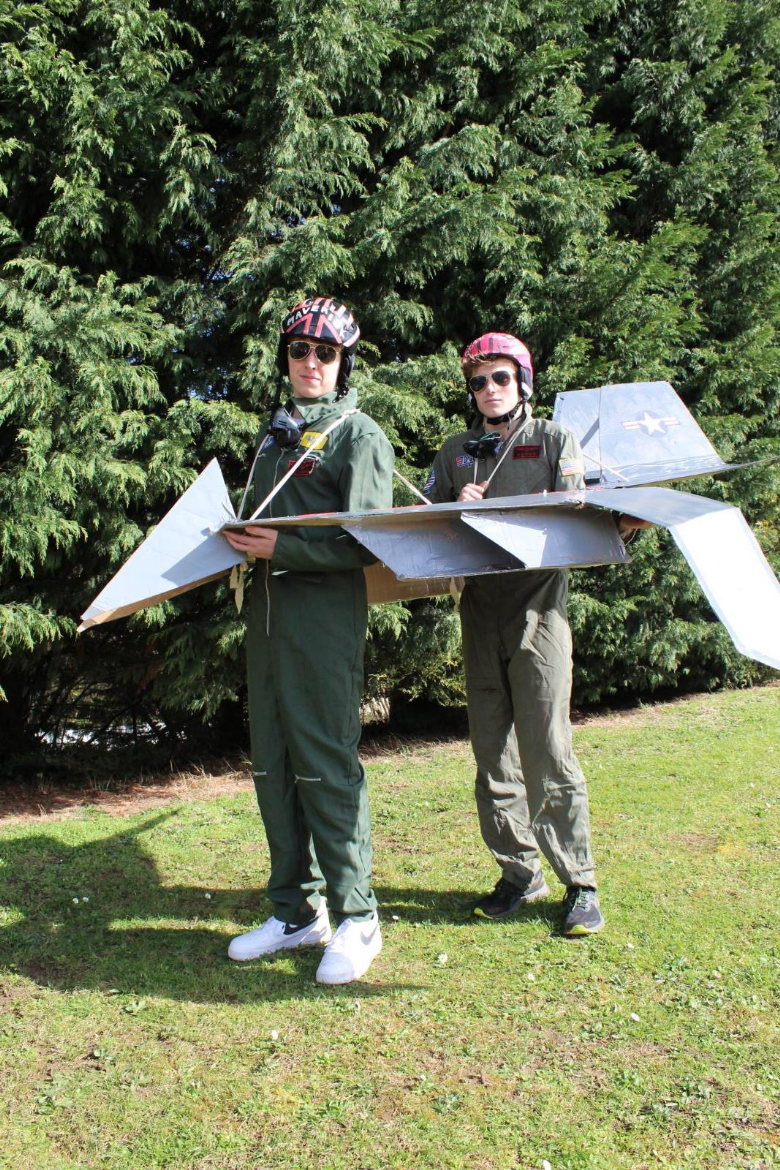 Achievements
Congratulations to the Under 18 Balcarras Netball team who won the Challenge Cup on the 10th October at the Cheltenham Ladies College Sports Centre, beating several other schools from the county. Well done girls!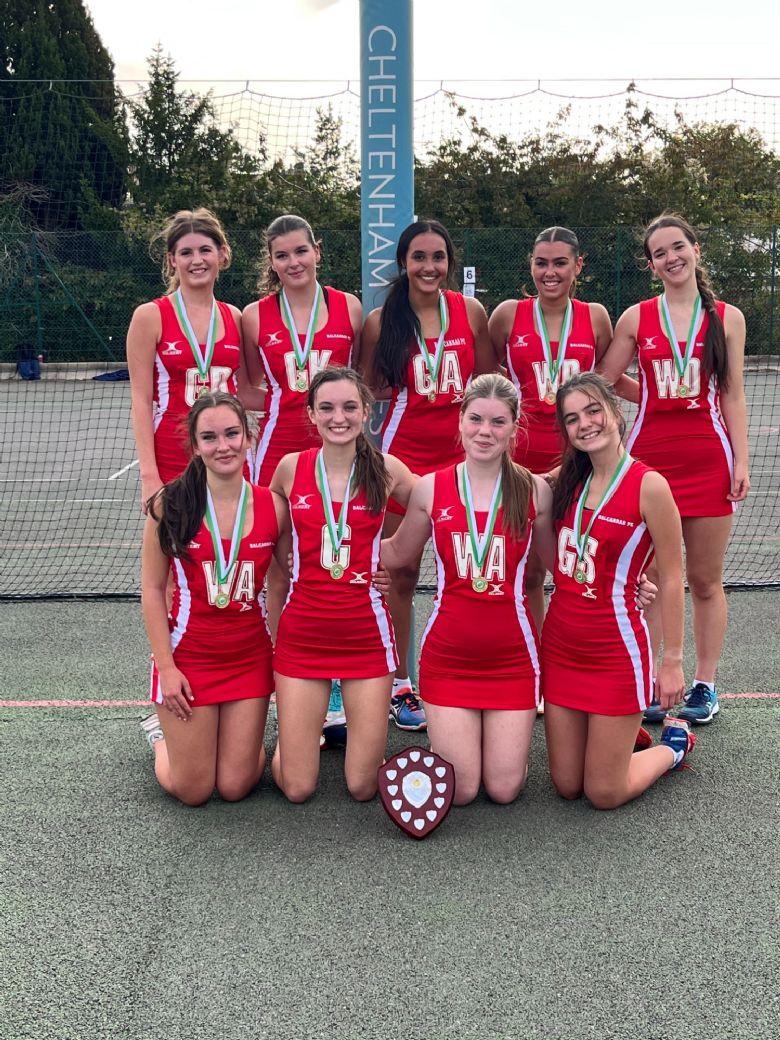 Congratulations to Harriet Foulkes and Henry Hockenhull (both Y12) who have both been successful in securing Arkwright Scholarships! They will both receive £500 to spend on STEM related resources, be mentored by an Engineering company and have the opportunity to complete work experience in the industry. The Arkwright Scholarship has thousands of applicants a year and only the very best are awarded a scholarship. Henry and Harriet had to complete an application, an aptitude test and an online interview to secure the scholarship.
On the 16th of May, Lola Williams and a very happy Mrs Swanepoel visited Abbey Road Studios in London. Lola entered a competition called TechGirl and was chosen as a winner from hundreds of entries. The challenge was to suggest a way that Technology could be used in schools to support learning
The awards ceremony was held at Abbey Road Studios and Lola was invited on stage to receive her award in Studio 1. This studio has been used to record the soundtracks to many famous films, including Harry Potter, Lord of the Rings and Star Wars. The day also included networking and mentoring from industry experts. Congratulations to Lola on her win!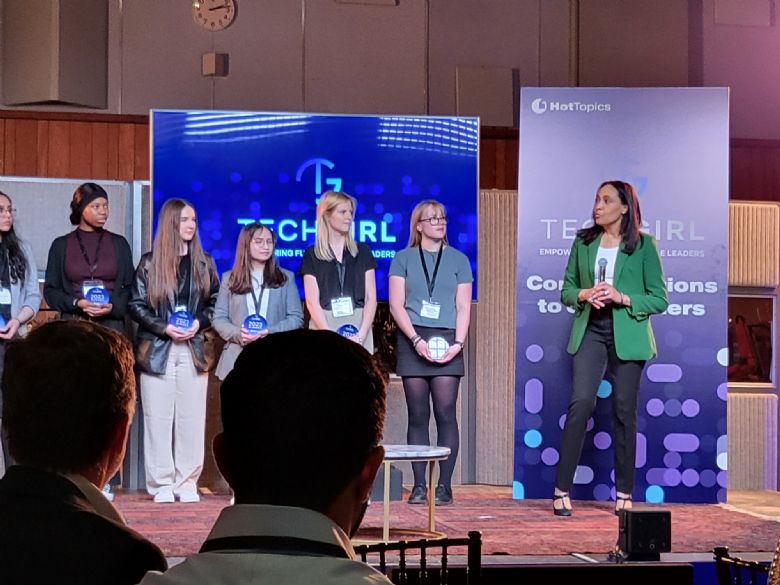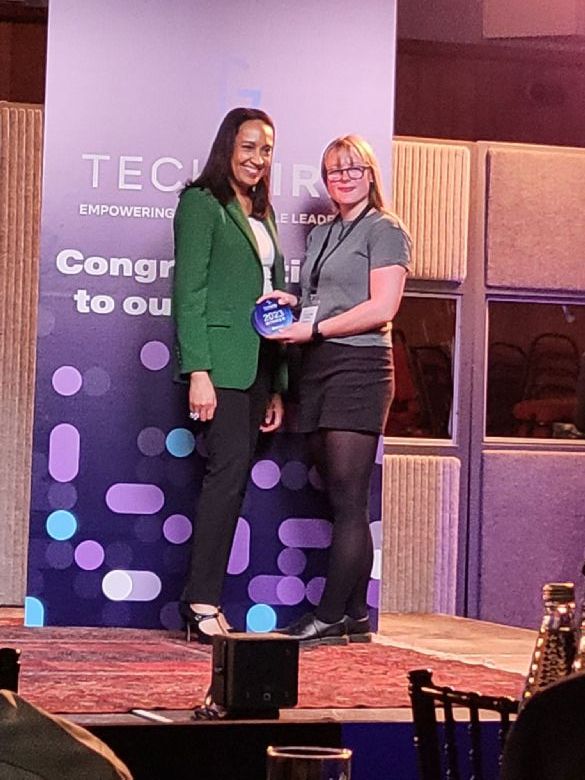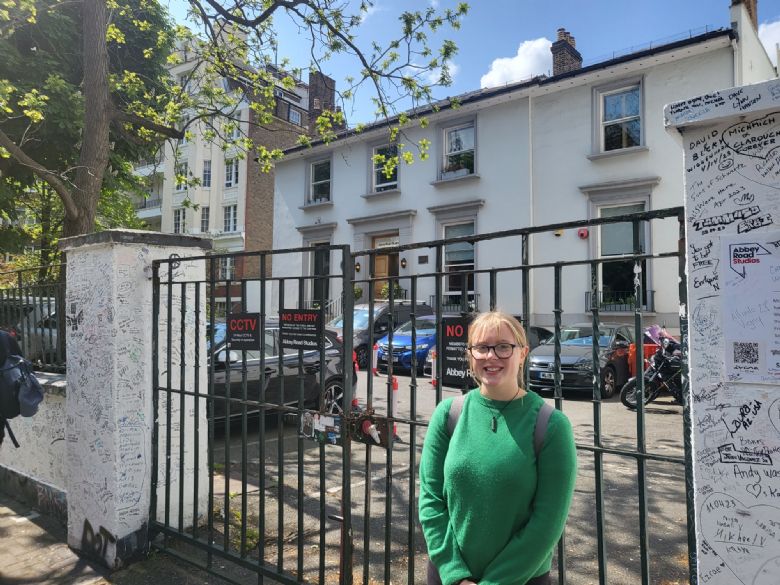 Congratulations to Tommy Sherrin, Year 13. Tommy recently won the bronze medal, having secured 3rd place in the British schools judo championships 2023 u90kg Years 12 and 13.
Tommy completed 6 bouts. He won the first, lost the second to the eventual gold

m

edallist

and then went into the

reportage

in which he had another 3 fights to reach the bronze medal fight which lasted 8 minutes! Tommy finally won by golden score after his toughest fight of the day. An amazing achievement - congratulations Tommy!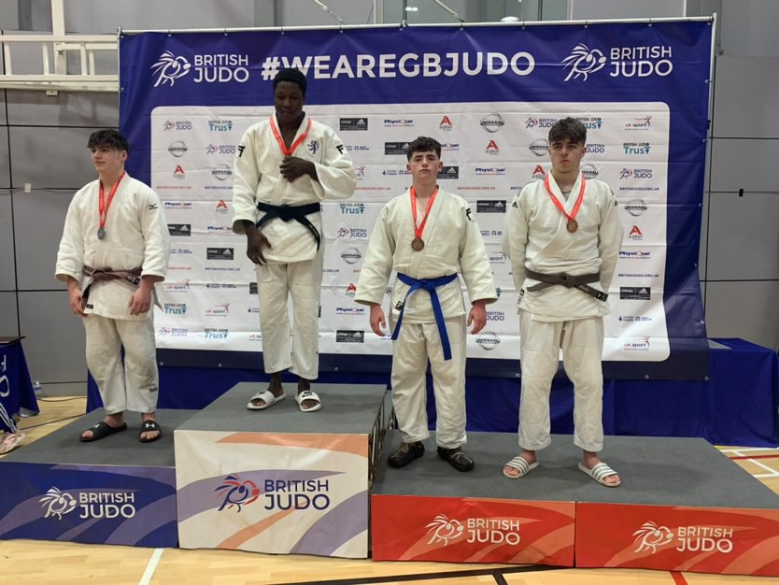 Congratulations to Amelia Packman who took part in the WIDA world Irish dance championships and came a very impressive 4th! Amelia was also in the winning figure team. Well done Amelia!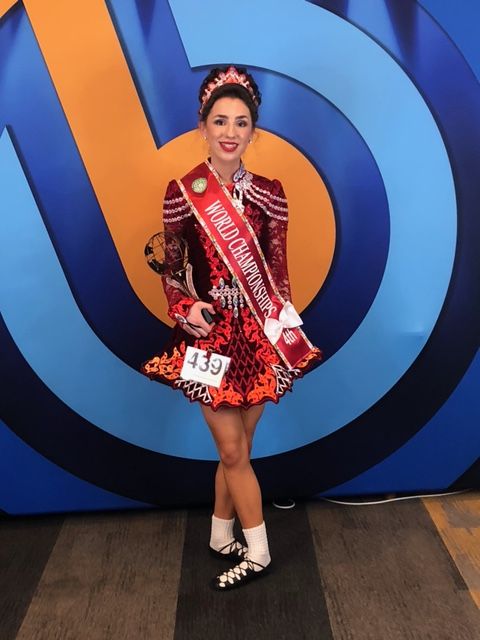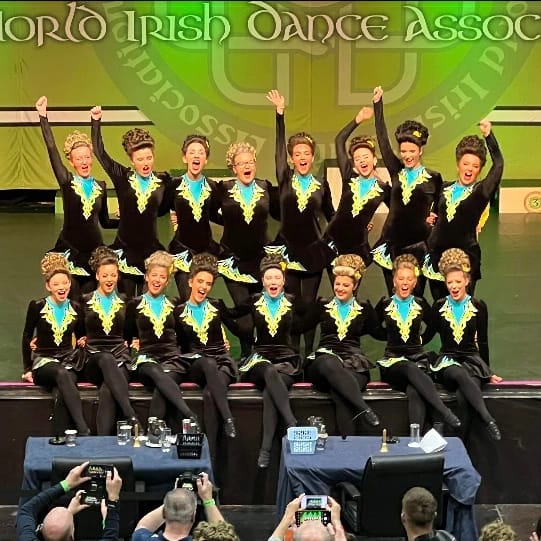 Excursions
Y12 Ski Trip - April 2024
We are very excited to announce our first Sixth Form exclusive school ski trip! This will take place on Sunday 31st March 2024 for Y12 students. The price for the trip is £1,295. Please note this trip is limited to approximately 42 students. Parents/ guardians have been sent a letter in regard to this trip. However, if you do require any further information, please contact Mr Dean.
Y12 Cultural Trip to Berlin - July 2024
We are very excited to announce our first ever cohort cultural trip. We are planning to take Y12 students to Berlin during w/o 8th July 2024. Students that are interested have been invited to attend a meeting in 5A5 on Tuesday during lunchtime. Prices for the trip will be announced shortly.
Parliament visit - October 2023
On 4th October, the Politics sets of Year 13 were treated to a trip to the Houses of Parliament and the Supreme Court. Despite an early start at 6:30am, we were all raring to go and, when we got to London, we were given a great tour of the Palace of Westminster. It was fantastic to visit the core of our democracy, as we got to go inside both the House of Commons and the House of Lords, seeing the dispatch boxes, the Speaker's Chair and the Royal Throne first-hand! The majesty and atmosphere of this 800-year-old building cannot be expressed by the TV cameras, as centuries of government that have happened in those chambers is awe-inspiring. We also visited Westminster Hall, where leaders such as Nelson Mandela, Barack Obama and Volodymyr Zelenskyy have spoken. After a period of free time to eat our lunch and admire the numerous statues in Parliament Square, we capped off our day with a brilliant visit to the Supreme Court, the highest court in the realm, where we witnessed the law in action. It was a truly phenomenal experience, and we would like to thank Mr Harding and Mr Sexton for organising it, as well as all the staff who made it possible. Who knows, it could have inspired a couple of future Prime Ministers! Daniel Morgan, 13J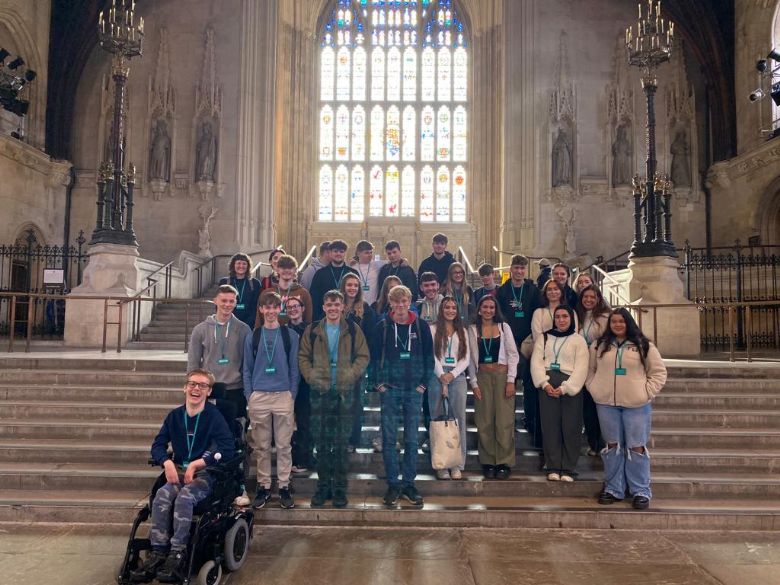 Y12 Visit to Auschwitz - March 2023
The Lessons from Auschwitz project begins with an online orientation seminar in which educators discuss pre-war Jewish life with 180 students (including teachers), and its relevance in understanding the Holocaust. As well as this they discuss anti-semitism throughout history, and its evolution from a religious matter to one of, primarily, race.
A week after the seminar we (Nisa Aslan, Antonia Suditu, Ola Janisinska, Freya Webster, Pippa Hung and Isaac James) were all flown to Poland for one day which meant that we had to have an early start to the day to check in at Birmingham by 4am! Our first sight visit during our visit to Poland allowed us to see the impact of the Holocaust on Oswiecim, a town that went from having a 58% Jewish population to 0% today, revealing the huge impact it had on a local level. An interesting fact that we learnt from our group's ambassador was that the Germans changed the towns name from Oswiecim to Auschwitz in an attempt to 'Germanize' Poland.
The presence of absence. 1-6 million Jewish people owned businesses, which were dissolved in 3rd September 1939 when this city was occupied.
We came here first to humanise the victims and think about the absence. This city is just a microcosm, one example, which once used to host the innocent lives of the Jewish people.
After this we travelled to Auschwitz I, a site of 28 barracks which has been turned into a museum and was shown around by a tour guide alongside a member of the trust. Seeing the enormous quantities of personal belongings taken from Holocaust victims truly puts the scale of the human rights violation into perspective. Items of the prisoners which were found after the camp had been discovered and were put on display in these barracks. These items included suitcases, shoes, clothes, pottery and many more belongings of prisoners. There was a lot to take in from this tour, as it was very emotional and informative.
From Auschwitz, we travelled to Auschwitz II, the bigger of the two camps also known as Auschwitz Birkenau. Here the sheer size of this site of mass genocide is revealed. To finish the day, a Jewish ceremony is held, and memorial candles are lit in a moment of reflection of the tragedies that occurred.
A week after our visit, we re-joined our group of 180 students on zoom for a seminar in which we discussed our reflections on the visit and our ambassadors made sure that we were all ok as there wasn't a right or wrong way to react to the visit. During the seminar we also heard a testimony from a Holocaust survivor. Something that really impregnated in our memory was Frank saying: 'My parents were swimming in a sea of blood, and I was floating, I was one of the ones washed off to the shore'. Here the message was that children did not feel hatred, they were living the present, because as Steve Frank said 'Hatred is a cancer of the mind'. Surely this struck everyone, as we were all expecting to hear something completely different. This puts us in a position where we question the real meaning of hatred and to what extent do we (who have never experienced the Holocaust) have the right to use it?
Written by Nisa Aslan and Antonia Suditu.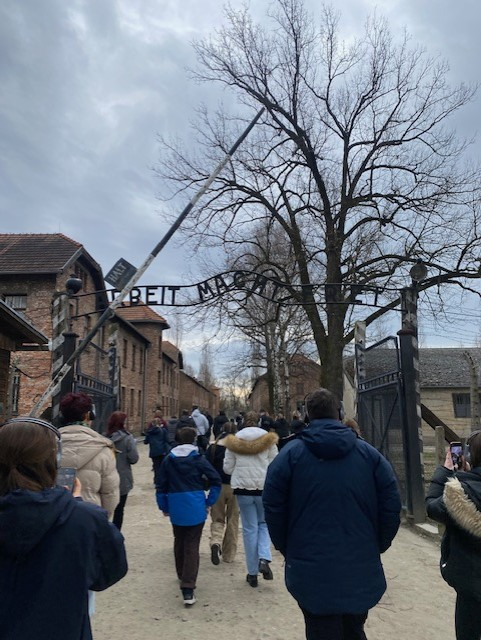 Events
Balktoberfest
On Friday 22nd September, while the lower school took part in their annual sponsored walk, the Sixth Form team hosted their annual BBQ. Mr Constance took to the BBQ once again with his team of helpers to serve a selection of sausages under the theme of ''Balktoberfest'' to over 400 Sixth Form students. Music was provided by some of our very talented musicians, along with Mr Armstrong, performing Bavarian style oompah music. The sun shone and a wonderful afternoon was had by all!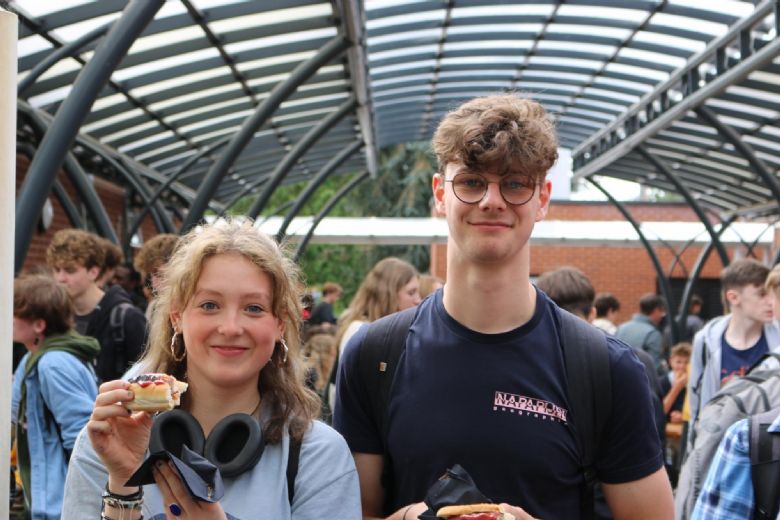 Ice Breaker
During the first week of the academic year, it's a Sixth Form tradition to host an Ice Breaker for Y12 students. Students get together in their tutor groups (dressed in their assigned colours) and perform as a team up against their peers, competing in a broad range of activities, including making a human version of the Sixth Form B6 logo, speaking charades, basket balloon, and the famous magic carpet. The students did amazingly well during the event, showing good humour and abundant community spirit throughout the afternoon. Unbelievably, the event was tied yet again, with 12B and 12C J having to settle things with a nerve-wracking contest of Rock, Paper, Scissors, best-of-three, with Mr Boughton stepping up in place of Mr Hazael, to face Miss Heather. Ultimately, after 8 rounds of unbearable tension, it was Mr Boughton who demonstrated nerves of steel to secure the kudos and glory for 12B, congratulations to them!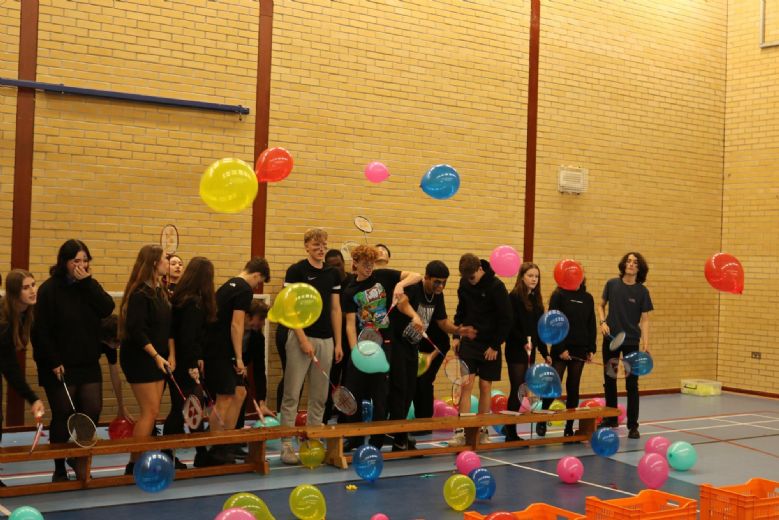 Useful Information
Reports and Parents Evenings
Communication with parents is something we value.
In September, we hold an information evening for parents of Year 12. After the summer exams we hold another meeting for parents which is all about UCAS and the university application procedure.
In addition to the termly progress reports, there is also a full written report in Year 12 and one parents evening. In Year 13 there is no report, but two parents evenings.
Absences, Appointments and Illnesses
Sixth Form students are required to be in school for the whole of the school day. It's very important that we know if a student is not on the school site for safeguarding and attendance purposes.
If a student feels unwell while in school, they must come and see Mrs Crowley or another member of the Sixth Form team. It may be that the student simply needs some paracetamol or a short break in the offices from lessons/study. The member of staff will inform the students current teacher. If the student feels really unwell and is keen to go home, Mrs Crowley will phone the students parent/guardian (using the numbers we have been given) to obtain permission for the student to leave Balcarras and go home. Assuming we are able to get hold of a parent/guardian and that you are happy for the student to go home, we will ask them to sign out and travel home safely. If we can not get hold of you on any of the numbers we have been given, we will keep the student safely here until we hear from you.
If a student goes home for lunch, and then they decide that they feel too unwell to return to school, we require a parent/guardian to phone us to inform us this has happened.
If a student wakes up feeling unwell, we require a parent or guardian to contact us directly before 9.30am to inform us that the student will not be in school.
If a student has an appointment, such as doctors or hospital, during school hours, we also require a parent or guardian to contact us directly in advance of the day of the appointment to inform us that they will be absent.
Please use the Sixth Form Absence email address: sixthformabsence@balcarras.gloucs.sch.uk to inform us of any absences or appointments for the students.
Administrative Support
Cheryl Crowley provides administrative support for sixth form staff and students. Please contact her on 01242 545118 or cc@balcarras.gloucs.sch.uk.
Financial Support
16-19 Bursary
The 16 to 19 Bursary Fund provides financial support to help students overcome the specific financial barriers to participation they face, so they can remain in education. The main aim of this is to ensure that all students can access school and access learning as fully as possible. This support is also applicable for university visits and support for careers advice or guidance such as the Morrisby test.
There are 2 types of 16 to 19 bursaries:
bursaries for defined vulnerable groups
discretionary bursaries which institutions award using policies they set, in line with these funding rules
The bursary fund is intended to help students with the essential costs of participating in their study programme, so to help with the cost of essential books or equipment or with the cost of travelling to school, for example. The bursary fund is not intended to support costs not related to education (living costs), extracurricular activities or provide learning support, nor is it intended to provide services that institutions give to students – such as counselling, mentoring or extra tutoring. The bursary can be used to help students with costs of specific clothing, and as we have a uniformed Sixth Form, if you meet the eligibility criteria, then school may be able to assist with uniform costs.
Eligibility
Vulnerable groups
A student must be aged 16 or over but under 19 on 31 August 2022 to be eligible for help from the bursary fund in the 2022 to 2023 academic year.
Students aged 19 or over are only eligible to receive a discretionary bursary if they are continuing on a study programme they began aged 16 to 18 (19+ continuers) or have an Education, Health and Care Plan (EHCP).
If you are within the following categories, you are eligible for financial support:
in care
care leavers
receiving Income Support (IS), or Universal Credit (UC) because they are financially supporting themselves or financially supporting themselves and someone who is dependent on them and living with them, such as a child or partner
receiving Disability Living Allowance (DLA) or Personal Independence Payments (PIP) in their own right as well as Employment and Support Allowance (ESA) or UC in their own right
The bursary for vulnerable groups can pay up to £1,200, and this will be decided on a case-by-case basis depending upon needs.
Evidence is needed to provide this support, and the following evidence is considered appropriate by the government:
for students who are in care or a care leaver, written confirmation of their current or previous looked-after status from the relevant local authority – this is the local authority that looks after them or provides their leaving care services. The evidence could be a letter or an email but must be clearly from the local authority
for students in receipt of UC or IS, a copy of their UC or IS award notice. This must clearly state that the claim is in the student's name/confirm they are entitled to the benefits in their own right. The evidence must not state any conditions that prevent them from participating in further education or training. For students in receipt of UC, institutions must also see a document such as a tenancy agreement in the student's name, a child benefit receipt, children's birth certificates, utility bills and so on
for students receiving UC/ESA and DLA and PIP, a copy of their UC claim from DWP. Evidence of receipt of DLA or PIP must also be provided
Discretionary bursaries
The school can make discretionary bursary awards to help students with the cost of travel, to buy essential books, equipment, or specialist clothing that is required for one or more of their courses. These are items the student would otherwise need to pay for to participate.
Please be aware that all bursary payment forms will be checked, and that application is no guarantee of payment, even if the eligibility criteria is fulfilled. Each award will be made on a case by case basis.
If you would like to make an application, please email mbc@balcarras.gloucs.sch.uk or exd@balcarras.gloucs.sch.uk to arrange a time to meet. We are committed to ensuring that there are no barriers to you accessing a great post 16 education.
If you have already discussed bursary with a member of the Sixth Form team and are ready to make an application for a financial reimbursement, please click here for a bursary form, once you have submitted the form, please also share a statement showing proof of low income. If you have any questions, please email Cheryl Crowley.
Sixth Form Facilities
The centre of operations for Sixth formers is the Sixth Form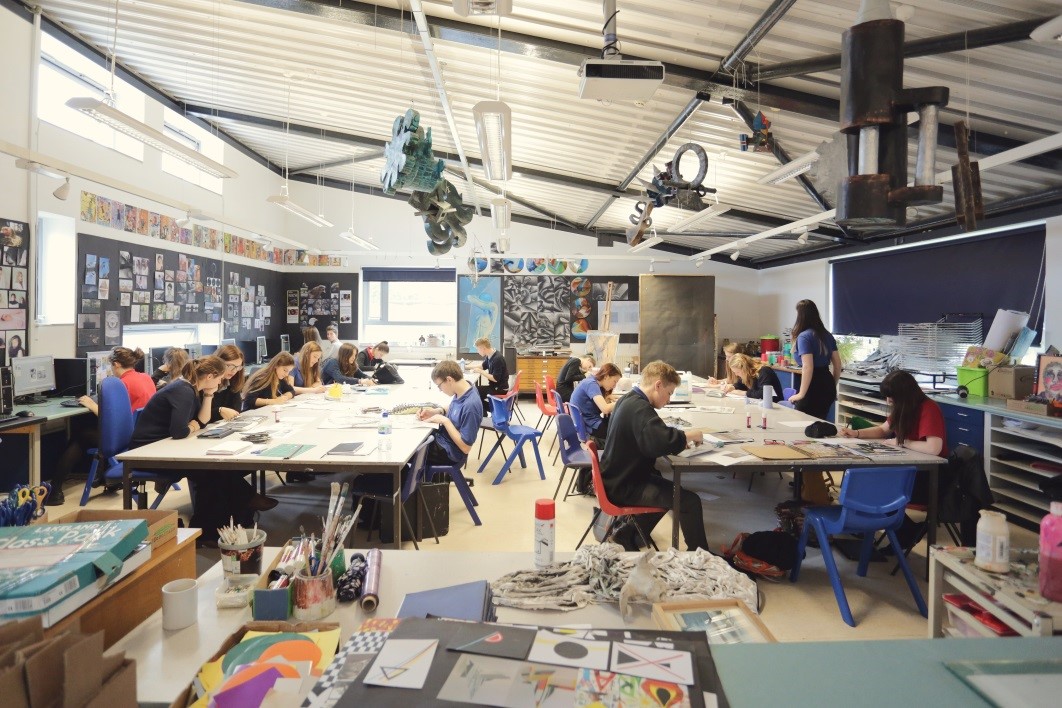 Centre, where private supervised study rooms, the common room, offices for the Head of Sixth Form, Heads of Year, Administration and UCAS Advisors, as well as 12 classrooms, are located. A lot of sixth form classes are also held in the sixth form centre, although many subjects take advantage of specialist facilities throughout the school, for example, the outstanding art and photography department and The Hive, based in Product Design. The Hive is a Sixth Form only study area for students taking A Level Product Design. Since its introduction, it has been very popular with students looking to work in a creative space with easy access to the D&T department resources. As well as a kettle and mini fridge (the essentials!) the students also have access to subject-specific software and space to sketch and discuss ideas.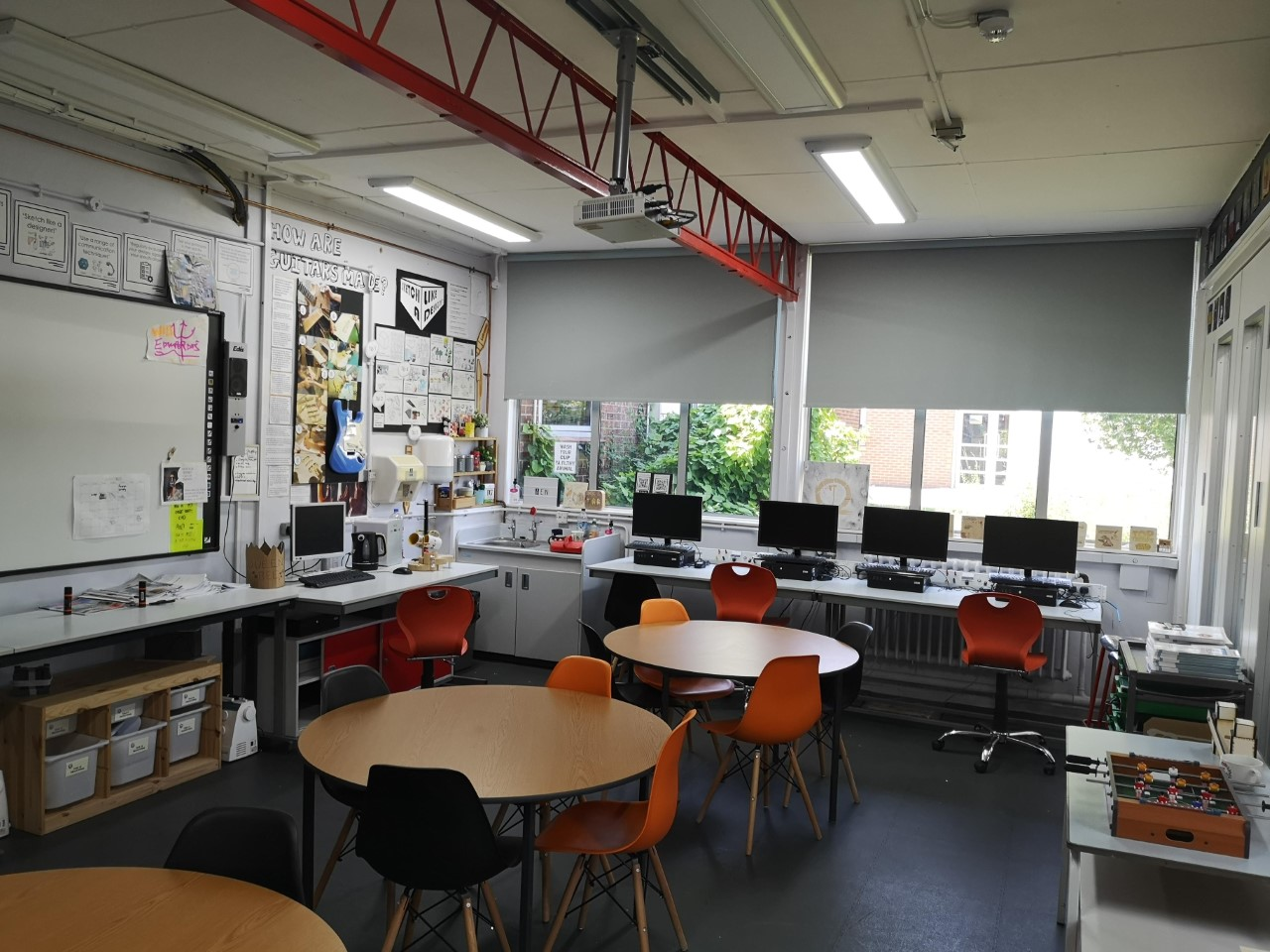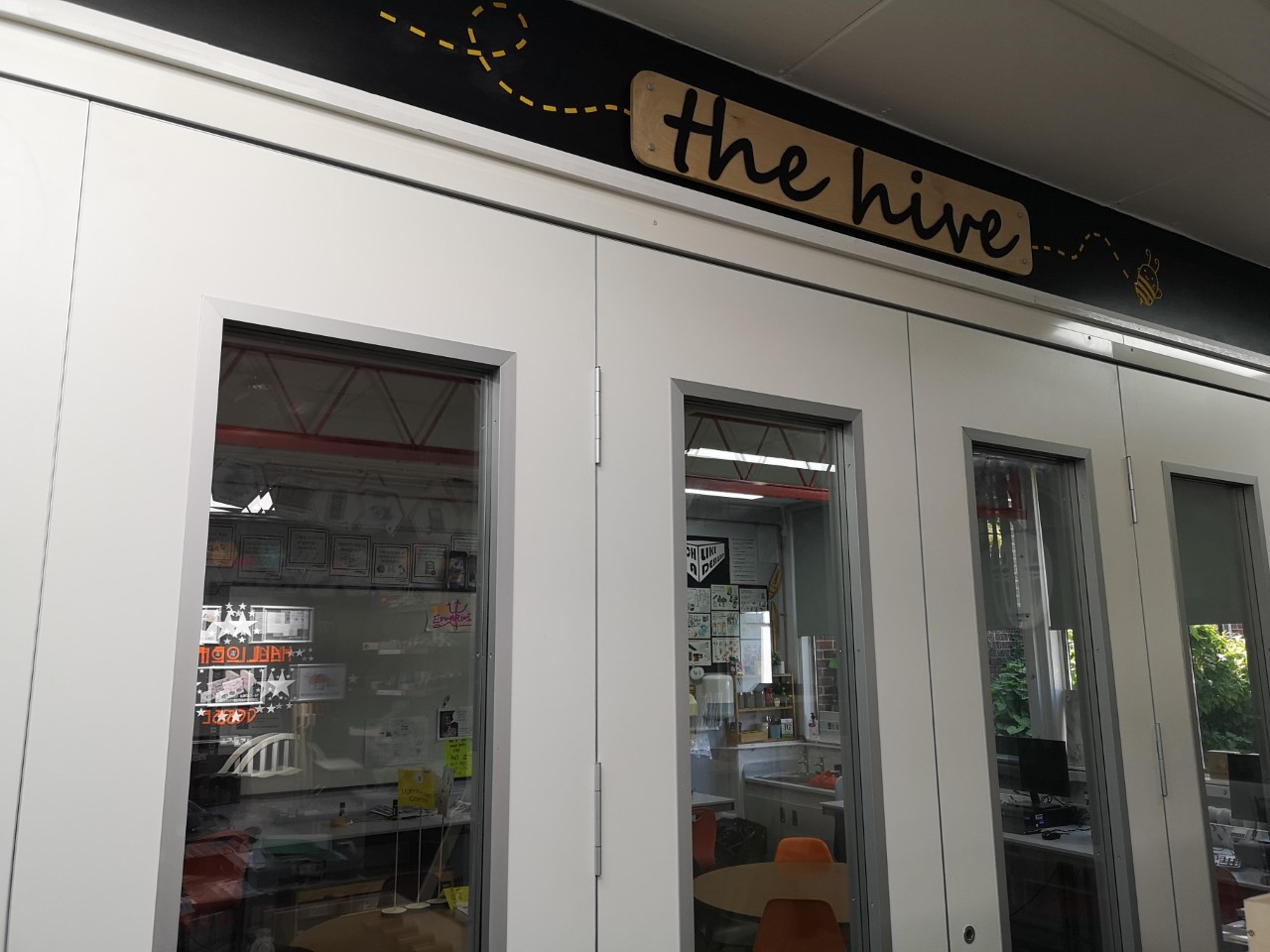 Transport
The local bus company is Stagecoach - which offers bus services from the surrounding neighbourhoods as well as Cirencester and Winchcombe. We do not offer a designated school bus, but families are welcome to discuss lift-shares when possible. Local students are encouraged to walk/cycle to school, cycle racks are provided at school. Students that have passed their driving test and want to drive to school may park in the local neighbourhood (unfortunately there are no parking spots for students on the school site).
"The facilities are fantastic! There's always a computer for everyone so it helps you to get your work done in study periods. The teachers supervising study will always help you, even if they don't teach you, and it's easy to get support from teachers outside of lessons and after school"

Nadia Hussain - ex-student
"The views of parents and students are sought and taken seriously"
Ofsted