Sixth Form Life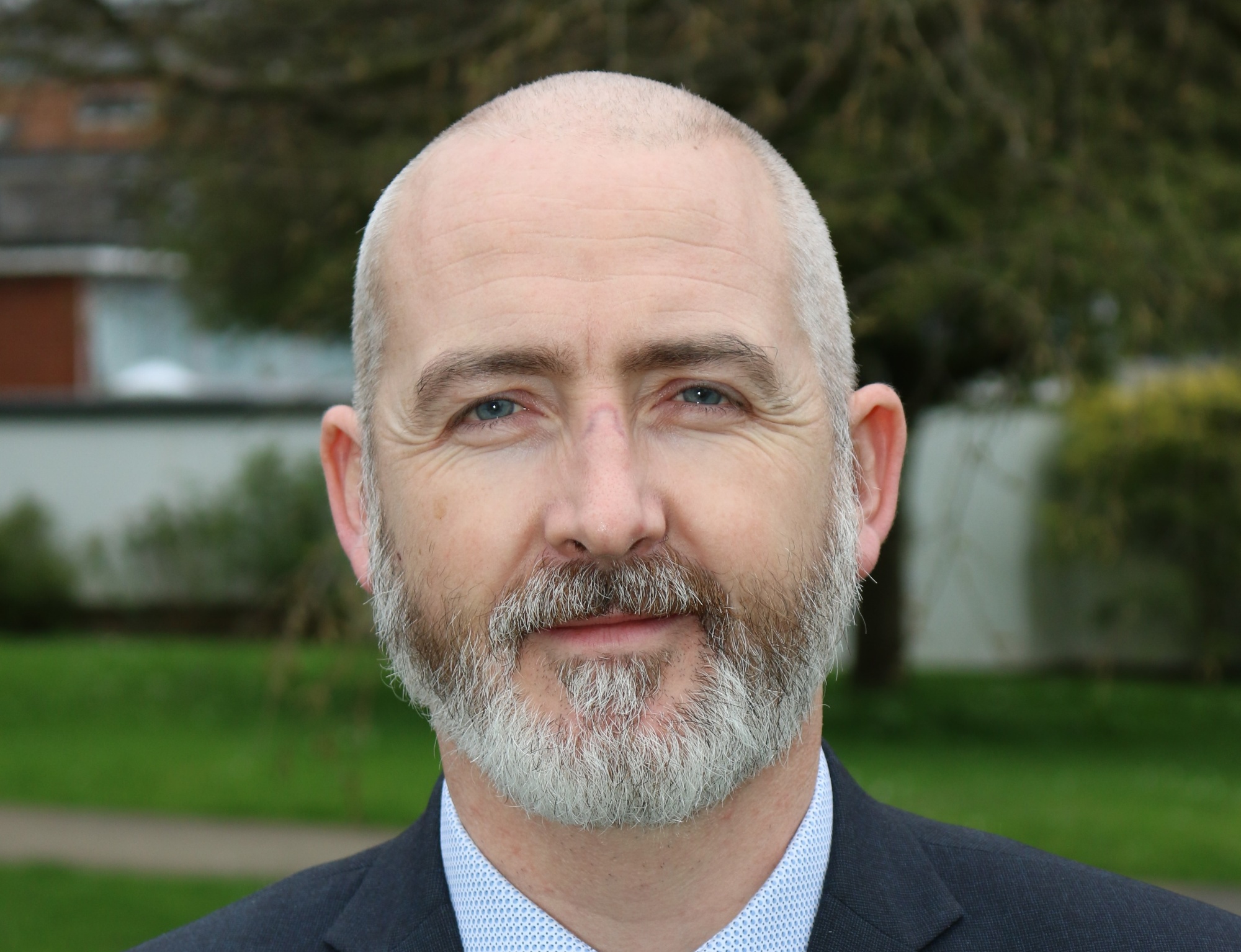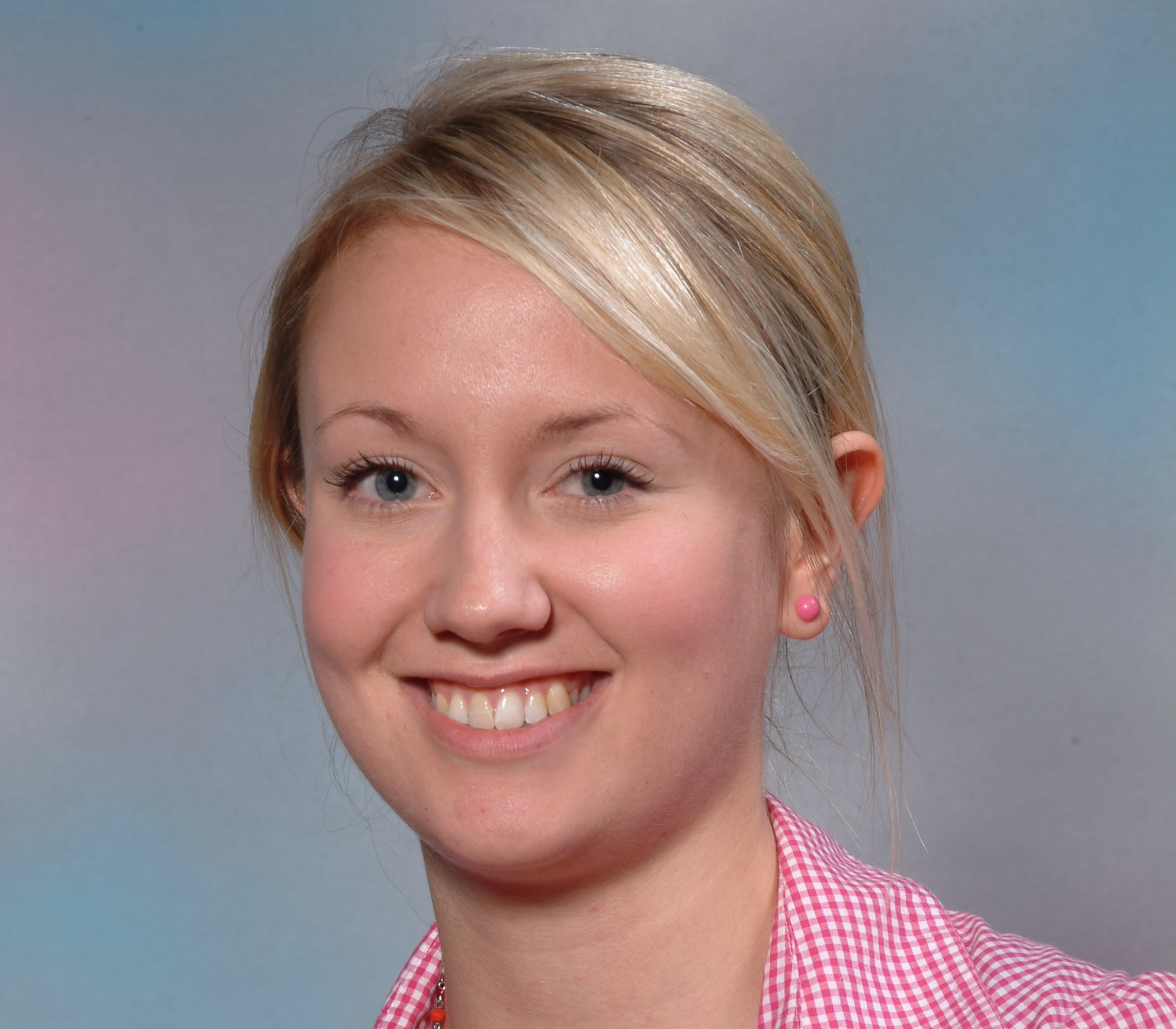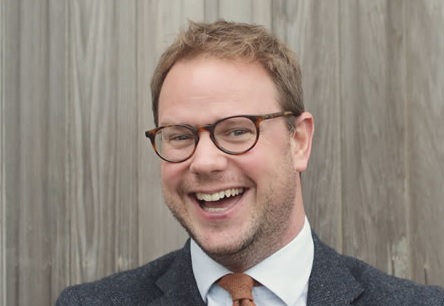 Mr Darren Leatherbarrow, the Head of Sixth Form, Mr Mark Constance, Head of Year 12, Mrs Elen Derrick Head of Year 13 and members of the Senior Management Team, have a course consultation meeting with all students before they enter the sixth form in order to help them to make the right choices. This also gives students and parents the opportunity to discuss any questions they might have. Throughout your time in the sixth form, Mr Leatherbarrow, Mrs Derrick and Mr Constance will all be available to offer advice on your studies and your future and to listen to your concerns. They each have an office in the Sixth Form Centre and are the normal points of contact for parents of sixth formers.
Pastoral Support
The Sixth Form team are always available for any pastoral concerns from parents or students, please don't hesitate to get in touch at any time to talk to a member of the team. Balcarras also offers a large array of information and links to various pastoral support systems designed for parents or students, please click here for more information. In addition, Balcarras offers all families free access to an extensive Wellbeing Hub, please click here for more information.
Tutors
Students will be in tutor groups. The role of the sixth form tutor is to be concerned with the welfare and academic progress of their students. Tutor groups meet as a whole, but there will also be regular individual tutorials at which your academic progress will be discussed. Tutors pay particular attention to your attendance (our expectation is 100% attendance) and will have regular feedback from your subject teachers.
A feature of Balcarras Sixth Form is our system of progress reports. In the first term students are given target grades for each subject, which have been calculated from a national analysis, comparing GCSE grades and subsequent performance at A-level. Progress grades are then published each term. This gives students and parents a clear and current record of academic progress.
Supervised Private Study Sessions
Developing good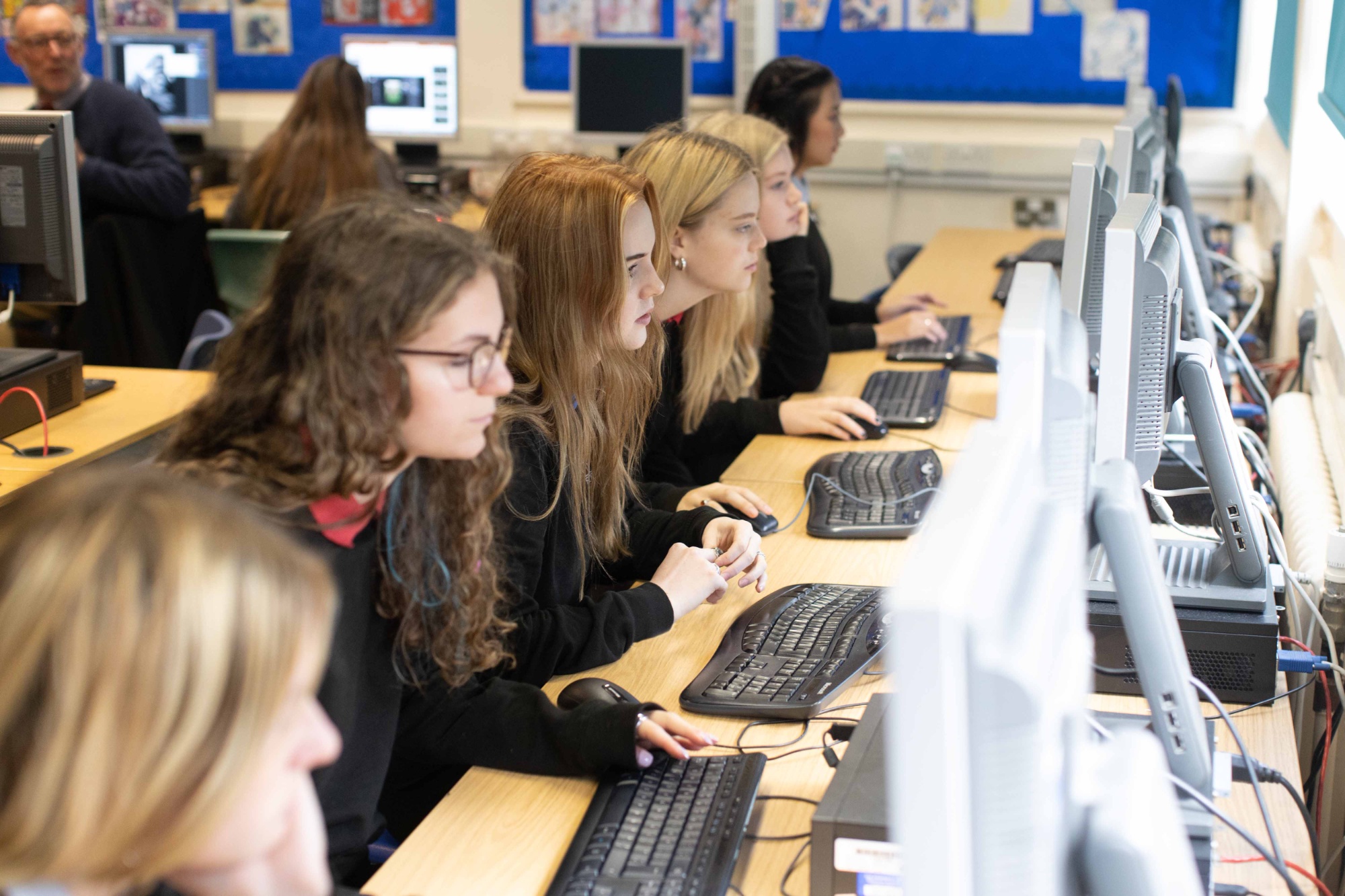 study habits is the most effective way to academic success in the Sixth Form. Most students will have about one hour a day of private study time. Both Year 12 and Year 13 students have purpose-built private study facilities, which are equipped with ICT workstations. These study sessions are managed by our team of Sixth Form study supervisors - Alex Boughton, Clare Shields and Gill Dean. In Year 13, once good habits have been developed, students have greater discretion in how they use this time. We see the effective running of the private study system as being the key to maximising academic success. All students who wish to apply to Balcarras Sixth Form must be committed to using study time effectively.
Debates
We have just about reached the end of our first round of the 2022-23 Sixth Form Debate Competition. This year's competition is the first since the disruption wreaked by covid-19, and it it fantastic to see how brilliantly the Sixth Form has re-adopted what was always a highlight of the academic year. The students who have participated have shown great skill, knowledge and courage to take to the floor and engage with their peers. Round by round, we have seen very well-researched debates, and increasingly combative debate techniques as points of information and rebuttals have become more prominent features. Student participation in the floor debate section has been equally impressive. The Sixth Form team is also very grateful to the staff who have generously offered to chair and adjudicate - and apologise for the headaches caused for the latter, as the vast majority of the Round One debates have been incredibly close-run affairs! The competition will contest the Quarter finals and Semi Finals after half-term, with the Grand final scheduled for Tuesday 28th March.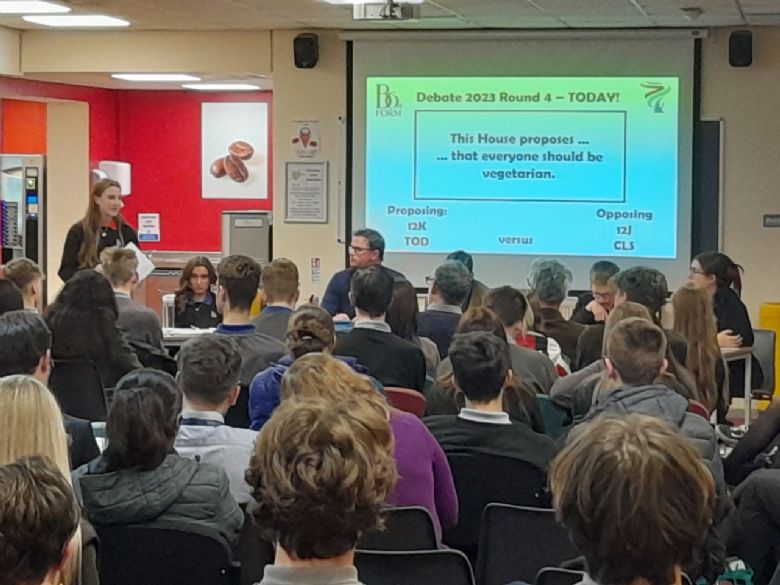 Reports and Parents Evenings
Communication with parents is something we value.
In September, we hold an information evening for parents of Year 12. After the summer exams we hold another meeting for parents which is all about UCAS and the university application procedure.
In addition to the termly progress reports, there is also a full written report in Year 12 and one parents evening. In Year 13 there is no report, but two parents evenings.
Absences, Appointments and Illnesses
Sixth Form students are required to be in school for the whole of the school day. Its very important that we know if a student is not on the school site for safeguarding and attendance purposes.
If a student feels unwell while in school, they must come and see Mrs Crowley or another member of the Sixth Form team. It may be that the student simply needs some paracetamol or a short break in the offices from lessons/study. The member of staff will inform the students current teacher. If the student feels really unwell and is keen to go home, Mrs Crowley will phone the students parent/guardian (using the numbers we have been given) to obtain permission for the student to leave Balcarras and go home. Assuming we are able to get hold of a parent/guardian and that you are happy for the student to go home, we will ask them to sign out and travel home safely. If we can not get hold of you on any of the numbers we have been given, we will keep the student safely here until we hear from you.
If a student goes home for lunch and then they decide that they feel too unwell to return to school, we require a parent/guardian to phone us to inform us this has happened.
If a student wakes up feeling unwell, we require a parent or guardian to contact us directly before 9.30am to inform us that the student will not be in school.
If a student has an appointment, such as doctors or hospital, during school hours, we also require a parent or guardian to contact us directly in advance of the day of the appointment to inform us that they will be absent.
You can either use the Sixth Form Absence email address: sixthformabsence@balcarras.gloucs.sch.uk or contact Cheryl Crowley on 01242 545118 or cc@balcarras.gloucs.sch.uk.
Administrative Support
Cheryl Crowley provides administrative support for sixth form staff and students and advice on UCAS applications. Please contact her on 01242 545118 or cc@balcarras.gloucs.sch.uk.
Financial Support
16-19 Bursary
The 16 to 19 Bursary Fund provides financial support to help students overcome the specific financial barriers to participation they face, so they can remain in education. The main aim of this is to ensure that all students can access school and access learning as fully as possible. This support is also applicable for university visits and support for careers advice or guidance such as the Morrisby test.
There are 2 types of 16 to 19 bursaries:
bursaries for defined vulnerable groups
discretionary bursaries which institutions award using policies they set, in line with these funding rules
The bursary fund is intended to help students with the essential costs of participating in their study programme, so to help with the cost of essential books or equipment or with the cost of travelling to school, for example. The bursary fund is not intended to support costs not related to education (living costs), extracurricular activities or provide learning support, nor is it intended to provide services that institutions give to students – such as counselling, mentoring or extra tutoring. The bursary can be used to help students with costs of specific clothing, and as we have a uniformed Sixth Form, if you meet the eligibility criteria, then school may be able to assist with uniform costs.
Eligibility
Vulnerable groups
A student must be aged 16 or over but under 19 on 31 August 2022 to be eligible for help from the bursary fund in the 2022 to 2023 academic year.
Students aged 19 or over are only eligible to receive a discretionary bursary if they are continuing on a study programme they began aged 16 to 18 (19+ continuers) or have an Education, Health and Care Plan (EHCP).
If you are within the following categories, you are eligible for financial support:
in care
care leavers
receiving Income Support (IS), or Universal Credit (UC) because they are financially supporting themselves or financially supporting themselves and someone who is dependent on them and living with them, such as a child or partner
receiving Disability Living Allowance (DLA) or Personal Independence Payments (PIP) in their own right as well as Employment and Support Allowance (ESA) or UC in their own right
The bursary for vulnerable groups can pay up to £1,200, and this will be decided on a case-by-case basis depending upon needs.
Evidence is needed to provide this support, and the following evidence is considered appropriate by the government:
for students who are in care or a care leaver, written confirmation of their current or previous looked-after status from the relevant local authority – this is the local authority that looks after them or provides their leaving care services. The evidence could be a letter or an email but must be clearly from the local authority
for students in receipt of UC or IS, a copy of their UC or IS award notice. This must clearly state that the claim is in the student's name/confirm they are entitled to the benefits in their own right. The evidence must not state any conditions that prevent them from participating in further education or training. For students in receipt of UC, institutions must also see a document such as a tenancy agreement in the student's name, a child benefit receipt, children's birth certificates, utility bills and so on
for students receiving UC/ESA and DLA and PIP, a copy of their UC claim from DWP. Evidence of receipt of DLA or PIP must also be provided
Discretionary bursaries
The school can make discretionary bursary awards to help students with the cost of travel, to buy essential books, equipment, or specialist clothing that is required for one or more of their courses. These are items the student would otherwise need to pay for to participate.
Please be aware that all bursary payment forms will be checked, and that application is no guarantee of payment, even if the eligibility criteria is fulfilled. Each award will be made on a case by case basis.
If you would like to make an application, please email mbc@balcarras.gloucs.sch.uk or exd@balcarras.gloucs.sch.uk to arrange a time to meet. We are committed to ensuring that there are no barriers to you accessing a great post 16 education.
If you have already discussed bursary with a member of the Sixth Form team and are ready to make an application for a financial reimbursement, please click here for a bursary form, once you have submitted the form, please also share a statement showing proof of low income. If you have any questions, please email Cheryl Crowley.
Outstanding facilities
The centre of operations for Sixth formers is the Sixth Form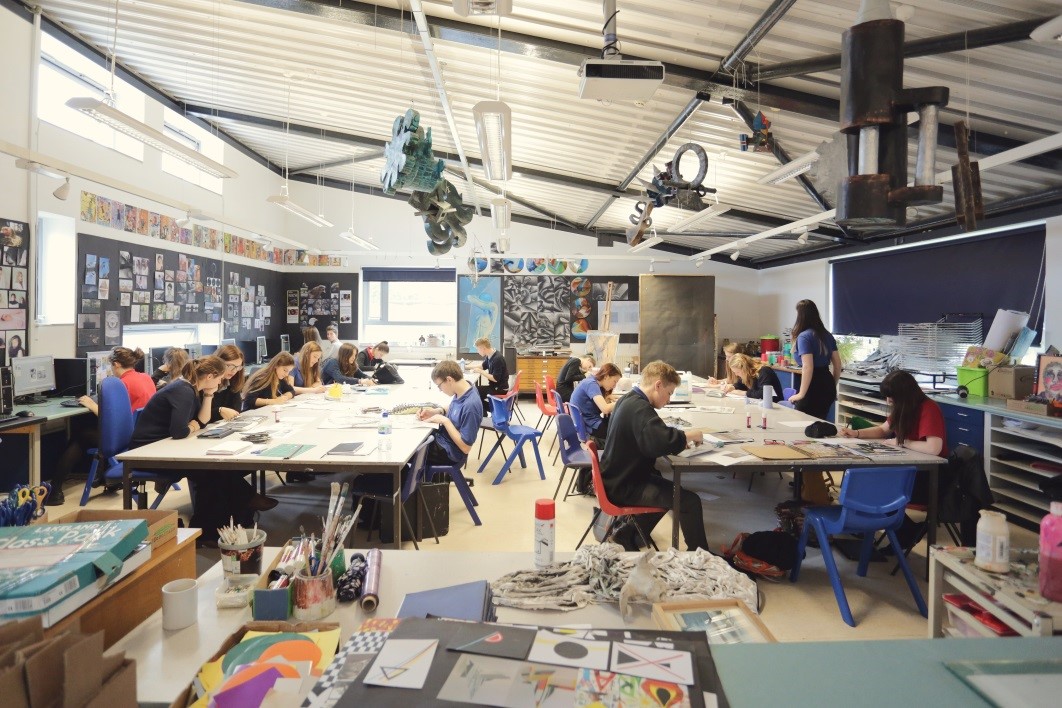 centre, where private supervised study rooms, the common room, offices for the Head of Sixth Form, Heads of Year, Administration and UCAS Advisors, as well as 12 classrooms, are located. A lot of sixth form classes are also held in the sixth form centre, although many subjects take advantage of specialist facilities throughout the school, for example the outstanding art and photography department and The Hive, based in Product Design. The Hive is a Sixth Form only study area for students taking A Level Product Design. Since its introduction it has been very popular with students looking to work in a creative space with easy access to the D&T department resources. As well as a kettle and mini fridge (the essentials!) the students also have access to subject specific software and space to sketch and discuss ideas.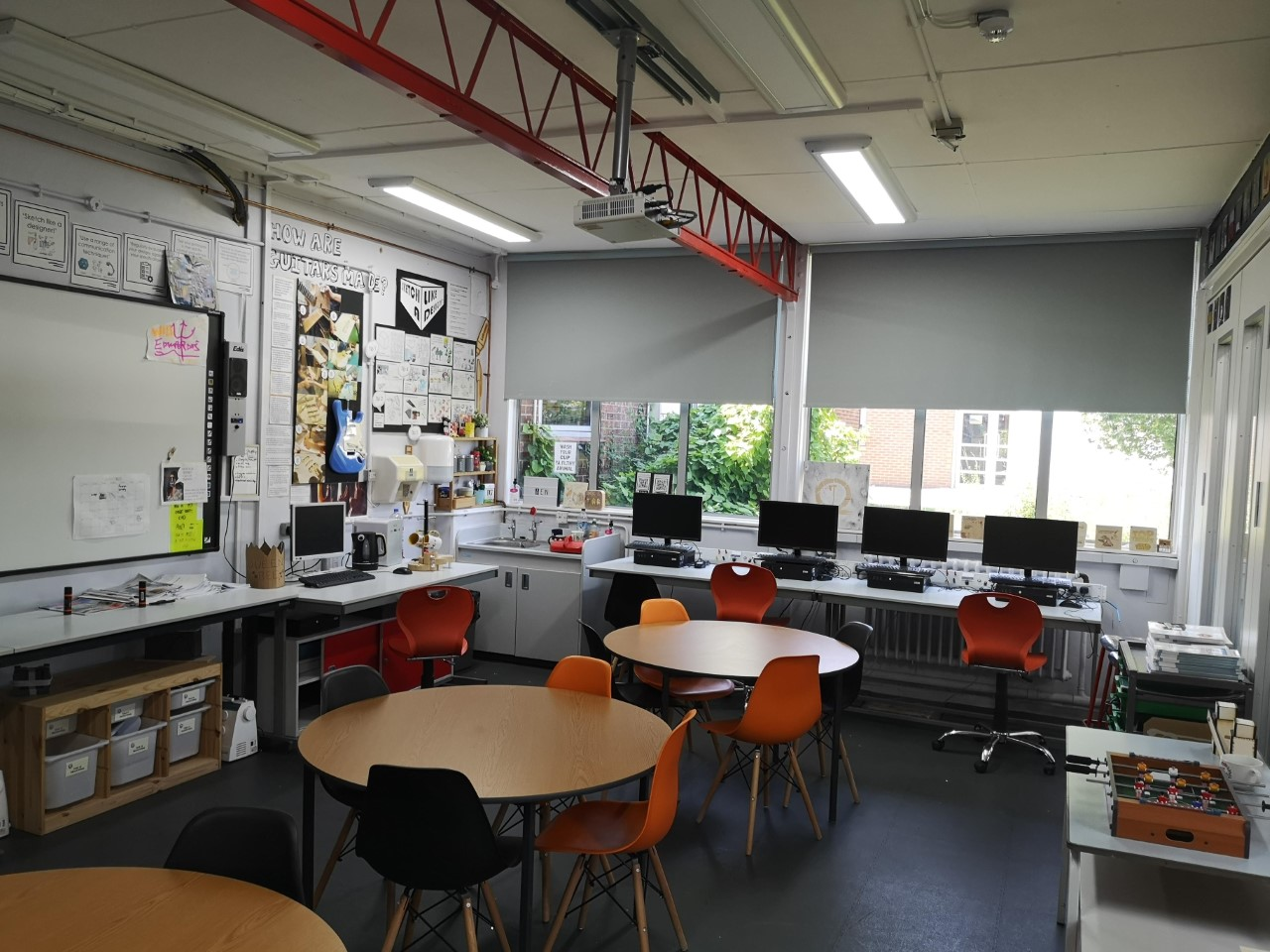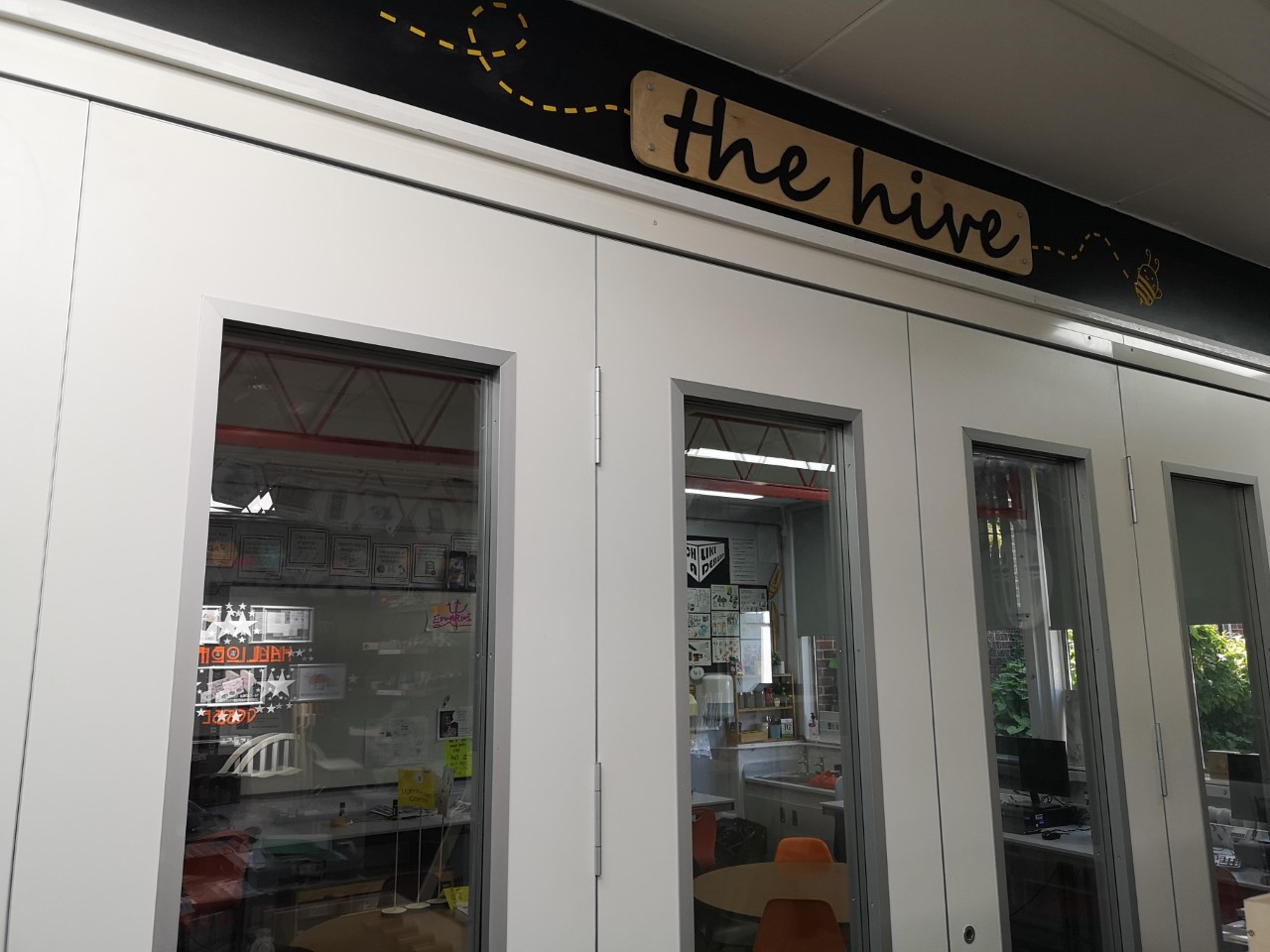 Transport
For information about getting to Balcarras, please follow the link below.
"The facilities are fantastic! There's always a computer for everyone so it helps you to get your work done in study periods. The teachers supervising study will always help you, even if they don't teach you, and it's easy to get support from teachers outside of lessons and after school"

Nadia Hussain - ex-student
"The views of parents and students are sought and taken seriously"
Ofsted