OFSTED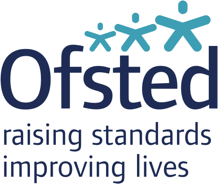 Balcarras has received an 'outstanding' judgement in each of its last 4 OFSTED's going back to 2001. The last inspection in 2014 was full of praise for the quality of the school's work, the great teaching, the superb support given to the pupils, the pupils' achievements and their and enjoyment of their education, the excellent work done by everyone who works in the school, the governors, and also the invaluable support given by parents.
Although we are proud to be rated 'outstanding' we take nothing for grant and continually look for ways to improve and develop the school.
OFSTED May 2014
"Inspirational teaching, combined with excellent individual encouragement for all students, results in outstanding progress." - Ofsted 2014
Ofsted Report on Competitive Sport Dec 2013
A recent survey by Ofsted to Balcarras focused on competitve sport. They found that the PE department offer an exceptional level of competitive school sport. The report found the following:
"The school's exceptional ethos of promoting competitive sport. This is shown by your investment in high quality PE staff including maintaining the SSCo role to expand opportunities further, and in exceptional and continuously improving facilities."
"The exceptional breadth of opportunities for competitive sport provided in lessons, extra-curricular activities and inter-house competitions completed through 'collapsed' timetable days. Students excel in sport, particularly cross country, hockey, football and waterpolo."
"PE staff are excellent role models for elite performers. They continuously seek and provide opportunities to maximise every student's potential in competitive sport and to ensure that those capable of excelling in sport, do so. This generates a climate where students are self-motivated and show high levels of commitment to competitive sport."
Ofsted Inspection 2009
Please find a copy of our previous inspection report below. It is, as you will see, full of praise for all aspects of the school. The inspectors were impressed by all they saw, and by the way the pupils spoke to them. Because Balcarras has been judged Outstanding in both of our last two inspections, we will no longer be subject to inspection unless our results were to show a decline.
Inspectors found that our pupils are confident, articulate, enthusiastic about their education and proud to be members of Balcarras.
On behalf of the governors and parents, I would also like to pay due tribute to the work done by all the staff of the school. Every member of staff - teaching, administrative and support - makes a crucial contribution. The teaching is rightly described as outstanding and it is at the heart of the school's work – enthusiastic pupils being inspired by highly qualified, imaginative, committed teachers, supported by equally hardworking and dedicated support staff. Thank you to all of them.
This report is exceptionally strong, even for schools judged to be Outstanding, but it has not made us complacent. We feel privileged to have the responsibility for educating our pupils and continue to do it to the very best of our ability.
To view these results on the Ofsted website click here