Library
The Library Resource Centre
With so many parents having internet access, we've made our library reading lists available on line. We hope this will prove very convenient for parents and save a lot of time that might be spent trawling shops for books. The service is provided free by a website called Lovereading4schools.co.uk and all the books are available to buy at a 25% discount. For every £100 spent by parents, we are given a £5 book voucher to purchase more books for our library.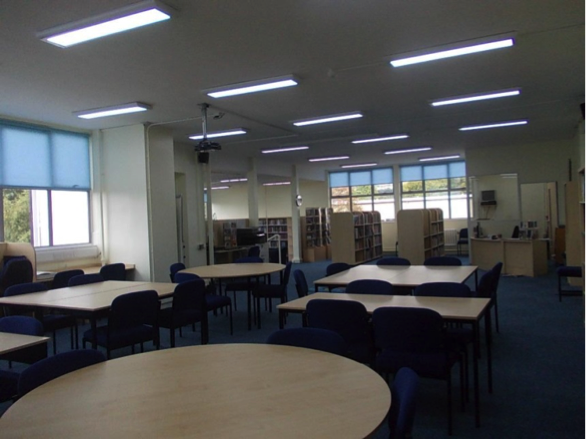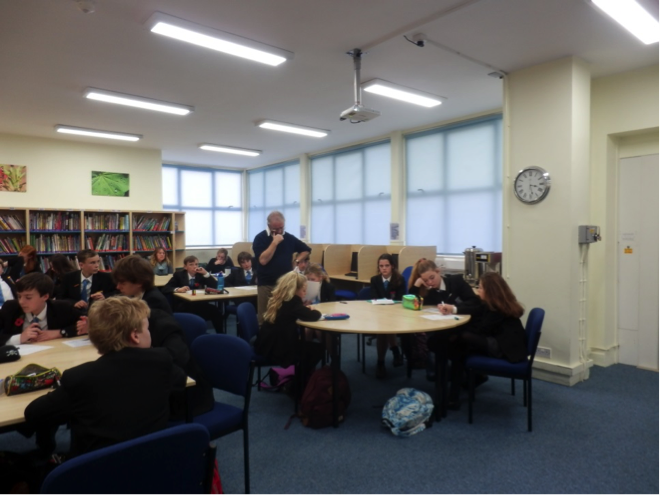 The Library contains about 10,000 books and a wide selection of non-book materials. Its aim is to provide support for all curriculum areas together with a varied range of recreational reading for students at whatever level (and staff at whatever level!). We encourage students to acquire independent learning skills and try to communicate an enthusiasm for reading and learning. Professional help and guidance is always on hand.
We try to organise 2 author visits a year to promote a love of reading for pleasure.
This year our visitors were Paul Dowswell and Cliff McNish.
The Library is staffed throughout the day by a qualified Librarian, Ms Megan Kelly and is made to be a welcoming and friendly place to visit. We open at 8.20am every day during term time and close at 4pm on Mondays, Wednesdays and Thursdays and at 3.35pm on Fridays. On Tuesdays the Library is closed for general use after school because we hold our Book-Mates reading club. A team of student Library Assistants help with the day to day running of the Library.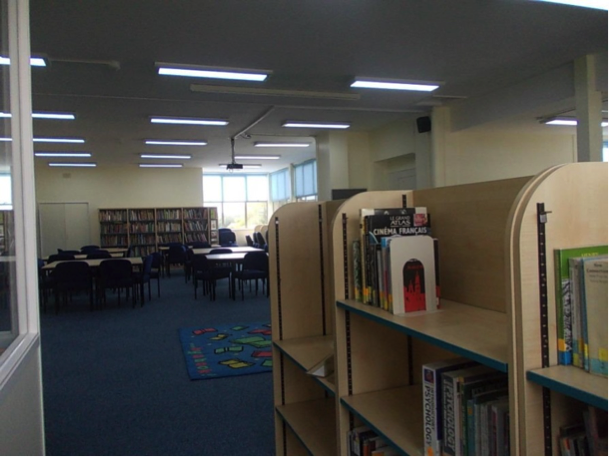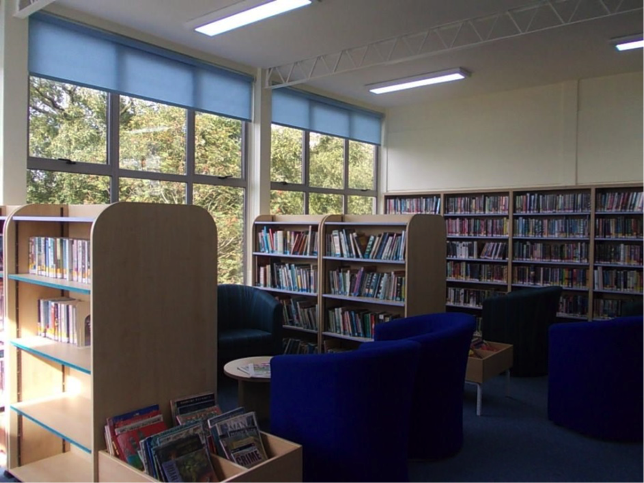 We have a comprehensive collection of Reference books as well as a large selection of non-fiction books for loan. Non-book materials include maps, DVDs and audio CDs. We also subscribe to a wide range of journal archives held electronically via the VLE. The Fiction section covers everything from 'Quick Reads' and graphic novels for lower school pupils to adult titles.
Our AccessIT Library Management System is a web-based Library Catalogue which is networked and can be accessed from any computer inside school and from home. Use this link to check out what the Library has to offer, reserve books and get them delivered to your tutor group.
Instructions on how to log in
Click on the word guest (top right) and use the log in with SSO button to automatically sign in.
Search for the book you would like by title or author in the search box or explore what the library has to offer.