Courses
"The sixth form is outstanding. The quality of teaching, leadership and what the school provides is exceptional. Students gain a very high standard in examinations."

Ofsted 2014
What is an A- Level?
In Year 12 students complete AS courses which are equivalent to half an A-level. Students generally choose four courses. Some students, who have been particularly successful at GCSE, choose to study 5 subjects in Year 12. Each course is taught for nine hours per fortnight.
In Year 13 students will normally progress to A-level courses in three of their Year 12 subjects. In some cases students may complete four A-level courses. Students, therefore, leave with either four full A-levels, or three A-levels plus an AS, as well as EPQ (the Extended Project Qualification).
Vocational subjects include health and social care (can be taken either as a single or double award), creative media, food & nutrition science and applied science.
Assessment
Each AS course and each A-level course comprises either two or three units of work. These are usually assessed through examinations, coursework or a combination of the two. Assessments will take place in June of Year 12 and June of Year 13.
A-level courses are harder than AS courses. This is so that over the two years students will be working up to A level standard and the progression from GCSE level will be eased. In all courses grades A* to E will represent a pass.
Courses offered at Balcarras
A large number of A-levels are available. Information on each, including the titles of the AS and A-level units, can be found in our prospectus.
"The way in which different courses are offered and timetabled is a key strength"

Ofsted
Choosing your Courses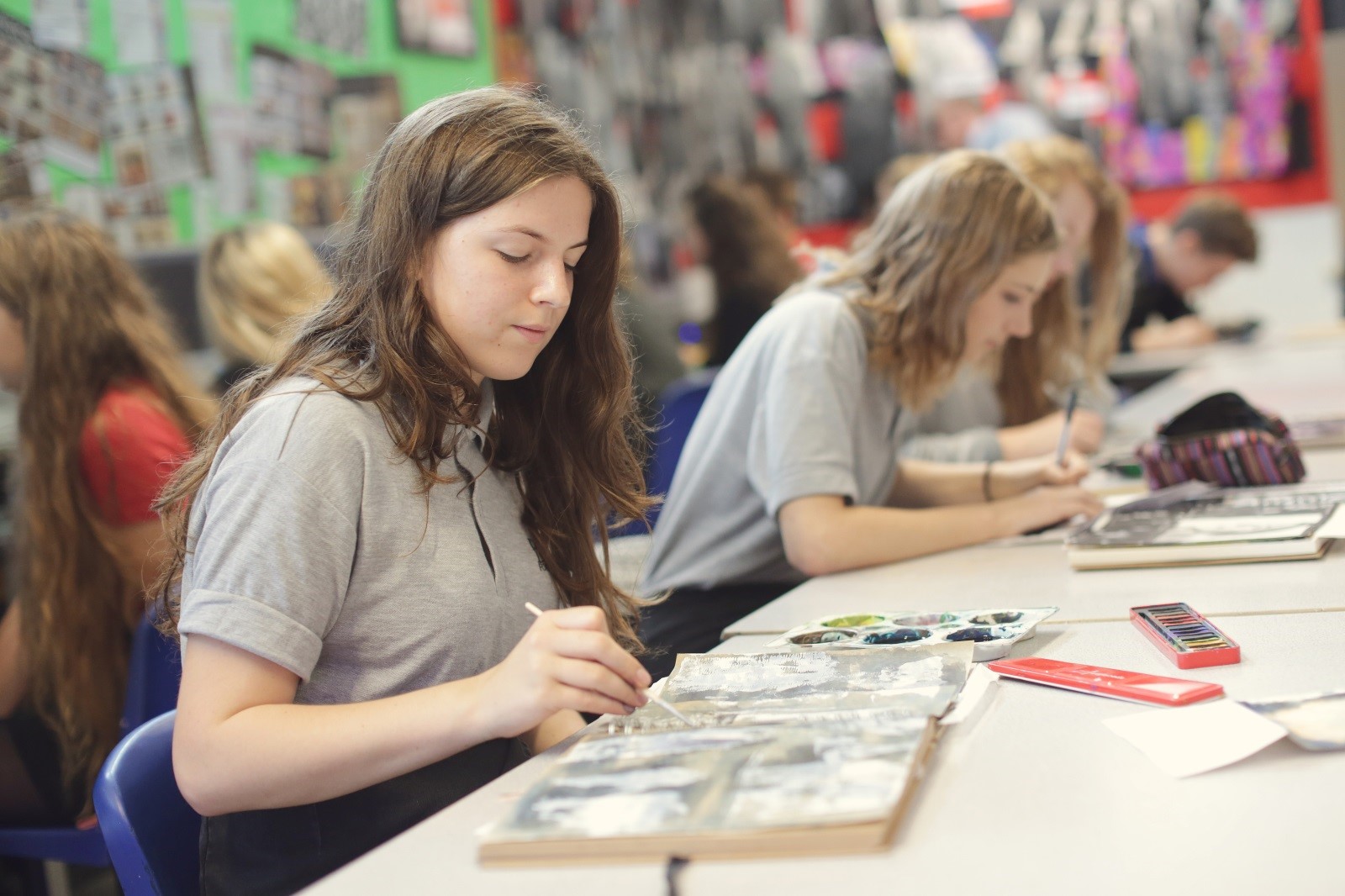 When choosing your courses consider your academic strengths: which are your best subjects? You should select subjects you enjoy studying. Many students consider which A-levels they will need for higher education or for their future careers.
It is important that in Year 11 you take full advantage of every opportunity to research carefully your choice of A-level subjects. Tutors, subject teachers, mentors and careers advisers are all on hand to help you in this important decision. You will have to work very hard in sixth form so it is important that you are as confident as possible that you will enjoy your chosen subjects!
Higher education advisers recommend that you think very carefully before taking on more than one 'new' subject at A-level (ie that you haven't studied at GCSE)
"I chose to do five subjects because I wanted to stretch myself and the teachers helped me to make the transition from GCSE to AS really smoothly. The step up to A-level work was difficult, but there was so much support"

Stuart Evans - ex-student
Progression to A level

Progression from AS to A-level courses is not automatic. It is dependent upon AS examination results and in a few cases students will have only been offered a one-year stay in the sixth form from the start. If students do not gain at least a pass grade in any AS-level then they will not be able to continue this course to A-level and it may be that their coursen of study is changed.
The vast majority of students, however, following four AS courses in Year 12 will usually progress into Year 13 to take three A-levels. The decision about which course to drop will be made at the end of Year 12. This decision will be made on the basis of discussion between students and teachers. Parents are welcome to be involved in the discussion if they so wish.
It is expected that, in some cases, choices will be altered following the publication of AS results in August.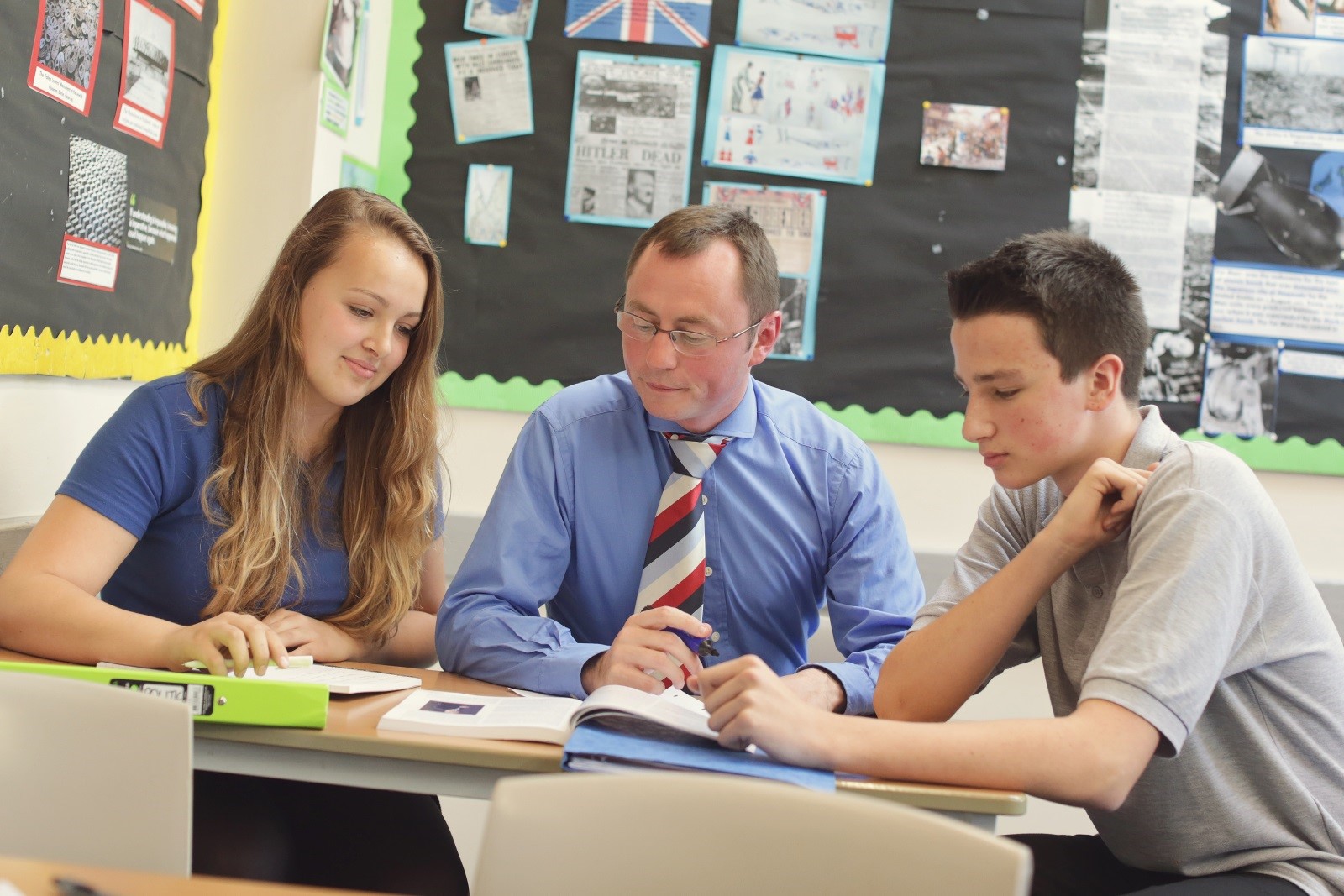 Enrichments Lessons
EPQ
Alongside your academic subjects there will be a number of other courses on your timetable:
For two hours a fortnight all students will follow an EPQ course leading to an AS-level - equivalent to half an A-level. Details are in the brochure.
This course offers a number of elements:
Preparation for higher education: choosing the right course, UCAS applications, money management, getting accommodation.
Alternatives to higher education
Starting a career, taking a year out
Study skills and tips for achieving success at A-level, including note taking, essay writing and time management.
Speaker Sessions
The whole of Year 12 comes together once a fortnight to listen to a variety of interesting and informative guest speakers.
"Pupils are encouraged to adopt a healthy lifestyle"

Ofsted
Extra Curricular Activites
Each student selects from a wide range of activities, which varies from term to term. A number of competitive options are available including netball, hockey, football and rugby, and training or inter-school fixtures take place during this time. More recreational options have included body conditioning, the gym, power walking, golf, trampolining and badminton.
Students participate in a wide range of extra curricular activities, including: The Duke of Edinburgh Award, Young Enterprise, the paired reading scheme, debating competitions and inter-school sports matches. Here are some examples:
The Duke of Edinburgh Award
Sixth form students are encouraged to take part in the Duke of Edinburgh Award Scheme. Many will already be involved, and will wish to progress to the Gold or Silver Award, others will wish to take part for the first time. All will be welcome!
Young Enterprise
The success of the Young Enterprise scheme at Balcarras has been exceptional. Students have formed their own companies, producing and selling a range of goods. Each business is judged on their trading activities, the quality of their production and their financial record keeping and performance. Attendance at a trade exhibition, producing a company report and giving a presentation to a panel of judges complete the competition. In 2012 Balcarras, having won the regional and national competitions went on to win the prestigious Fedex award in the European finals, in recognition of their outstanding business acumen.
The Paired Reading Scheme
Year 12 students are invited to take part in the paired reading scheme run by the learning support and English departments. Students are given training by the learning support department and then paired with a Year 7 or Year 8 pupil. The student and the pupil arrange times to meet and the sixth former helps the Year 7 with reading and literacy. This proves to be extremely rewarding for both.
Private Study
Developing g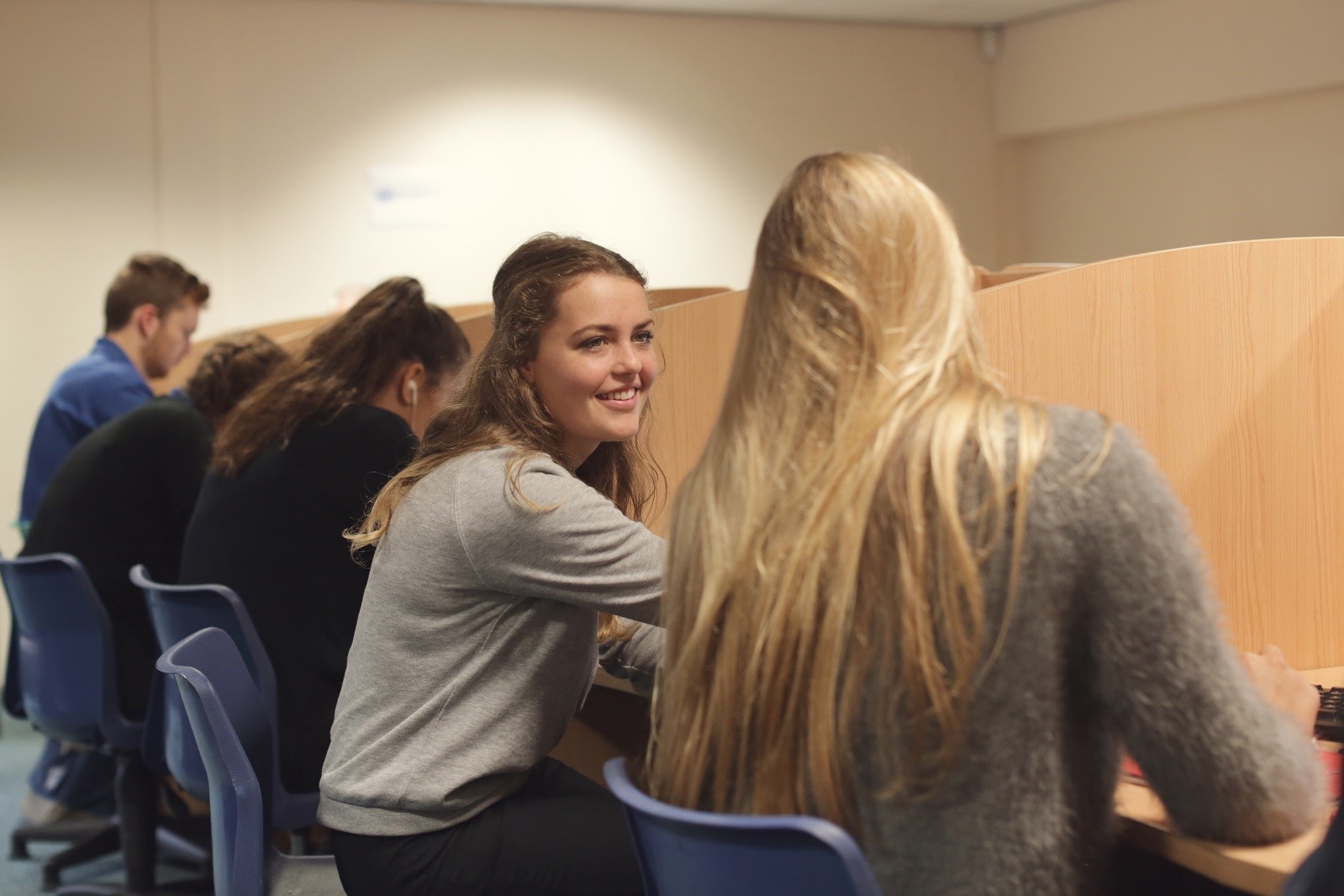 ood study habits is the most effective way to academic success in the sixth form. Most students will have about one hour a day private study time. Both Year 12 and Year 13 students have purpose-built, fully supervised, private study facilities, which are equipped with ICT workstations. In Year 13, once good habits have been developed, students have greater discretion in how they use this time. We see the effective running of the private study system as being the key to maximising academic success. All students who wish to apply to Balcarras Sixth Form must be committed to using study time effectively.