'Forgotten Histories' week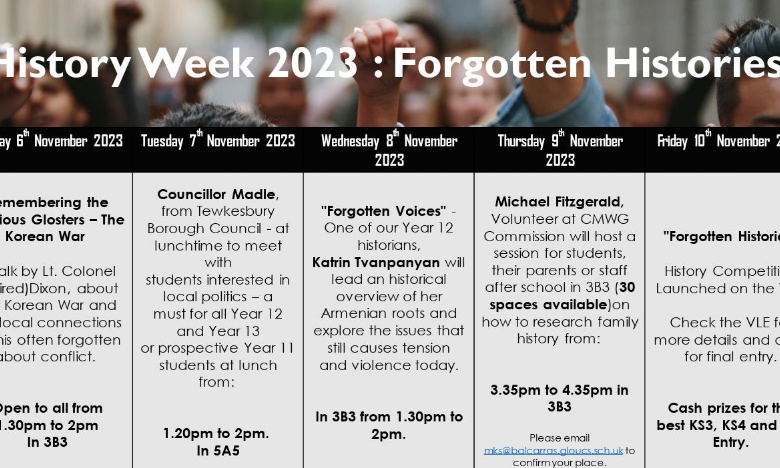 To mark History week Balcarras are having a 'Forgotten Histories' week at the start of November
Join us from Monday, 6th November, as Balcarras History Week returns with an exciting focus on "forgotten histories." This year, we're delving deep into the past to uncover untold stories, remarkable events, and hidden legacies.
📜 What to Expect:
Additional Knowledge: Discover intriguing facets of history that often go unnoticed in our already vibrant and inclusive curriculum.

Celebrate Family History: Explore your own heritage and the captivating stories within your family's past.

Open to All Students: History Week events are open to every student who has a thirst for knowledge and a curiosity about the past.
🌟 Highlights:
Family History Workshop: Don't miss our after-school family history workshop. To reserve your spot, please email mks@balcarras.gloucs.sch.uk.
Join us in commemorating the past and let's make history come alive. Balcarras History Week is your chance to explore the past like never before.