Y7 Public speaking competition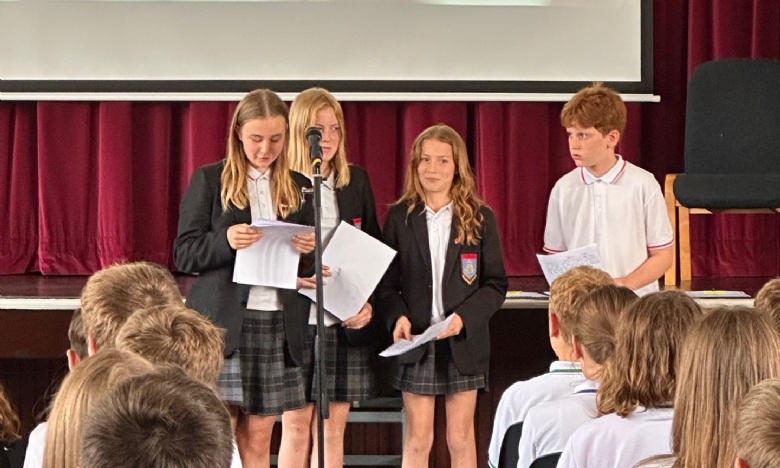 Year 7's take part in Public Speaking competition
On Friday 7th July, the English Department hosted its annual Year 7 Public Speaking Competition. The competition recognises the importance of experiencing public speaking for young people as they move through education into the wider world and this year did not disappoint.
For the final half term, Year 7 students are given a speech motion to prepare a persuasive and convincing argument for. This year students were considering the motion: 'What is the greatest story of all time?' . Each tutor group nominated finalists to compete in the main hall, delivering their speech to the rest of Year 7 and to be judged by Mr Burke, Mr Spring-Wallis and Mrs Wranosky.
The English Department and judges were so impressed by the quality of performances this year. Not only were the speeches delivered with confidence and clarity, but students also showed real intellect and academic flair in their writing. Students showcased thoughtful points, sophisticated vocabulary and a range of rhetorical strategies to engage their audience. It was noted by the judges that it was incredibly difficult to agree who to award as winners.
The judges awarded the Chris Healy Cup for Best Individual Speaker to Amy Pallister in 7O1.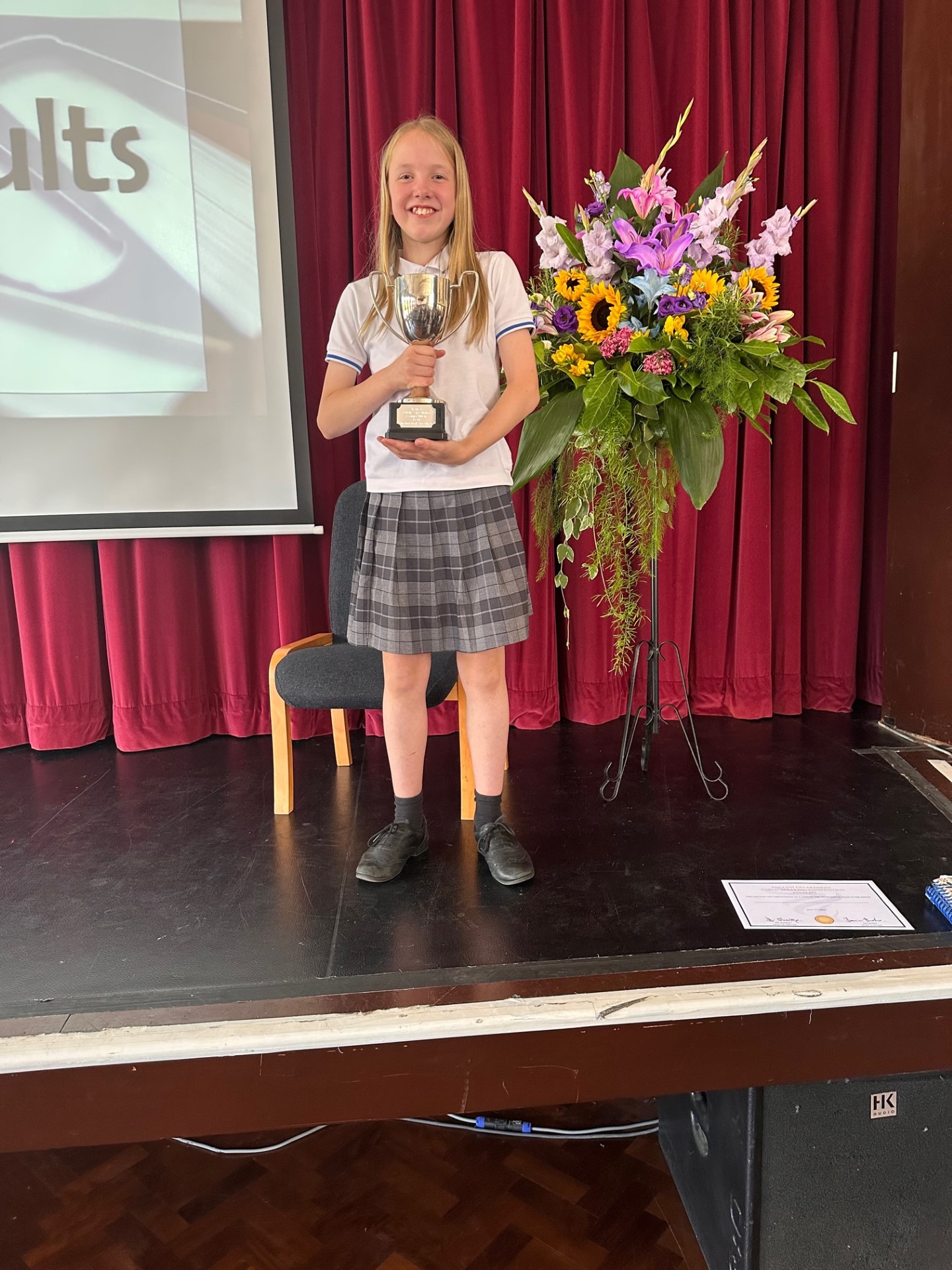 The judges awarded Best Overall Group to 7S1 whose members included: Anya Hunter, Maia Evangeli, Emily Lavin, and Kira Wray.
Our congratulations go to all finalists from all tutor groups. They were each awarded a certificate of achievement to recognise their hard work.