Global Challenge Event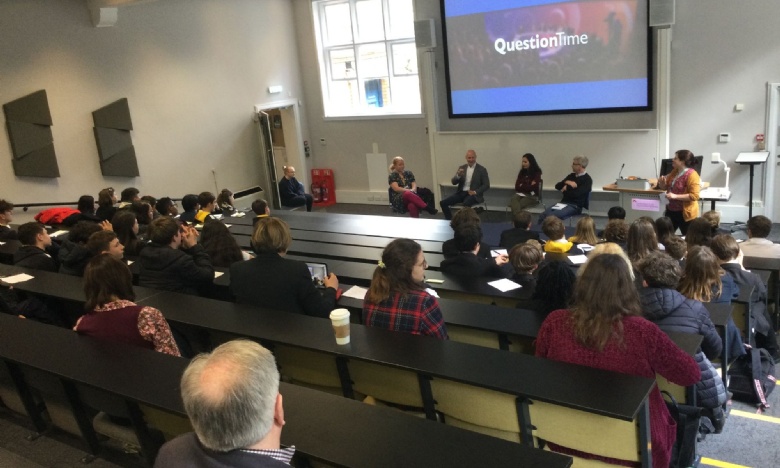 Year 9 Geographers take on a 'Global Question Time'
Last week a group of Year 9 Balcarras Geographers attended a 'Global Challenge' event held at the Francis Hall Campus at Gloucester University.
This was an event for local schools to quiz a panel on some of todays most contentious global issues. The group travelled with pupils from The High School Leckhampton. Upon arrival they were then split into groups and had some time to come up with questions to ask a panel of experts on topical issues, ranging from 'the global economy', 'equality', 'nuclear disarmament' and 'politics and media'.
A panel of experts including local councillors, and academics had to then field answers to the pupils questions. This was a great opportunity to consider how a number of the challenges we face are interconnected. Seb Hunter came up with the best question of the day and earnt himself a round of applause, when he pressed the panel to answer 'whether or not we could ever have a government that provide us with clear honest fact based information'.
Well done to the pupils who attended they were great ambassadors for the school.