Be Nice Bus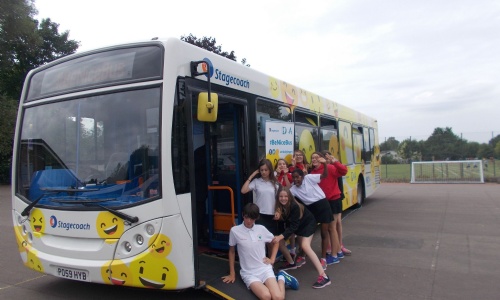 As Part of PSHE Year 7 looked at the effects of bullying
Be Nice Bus visit
On Tuesday 27th June 7F2 went on the Be Nice Bus for an hour. The bus was all about educating young people about cyberbullying and how to prevent it.
When we got on the bus we were welcomed in and sat down. The man then proceeded to talk to us about cyberbullying. This is something that I felt was important to be aware of as lots of young people use social media and have mobile phones. We discussed how many people it affects, different examples of what it is and how it can make people feel. We watched videos from the victim, bystander and the perpetrator's perspective. It was a very interesting experience and we learnt a lot.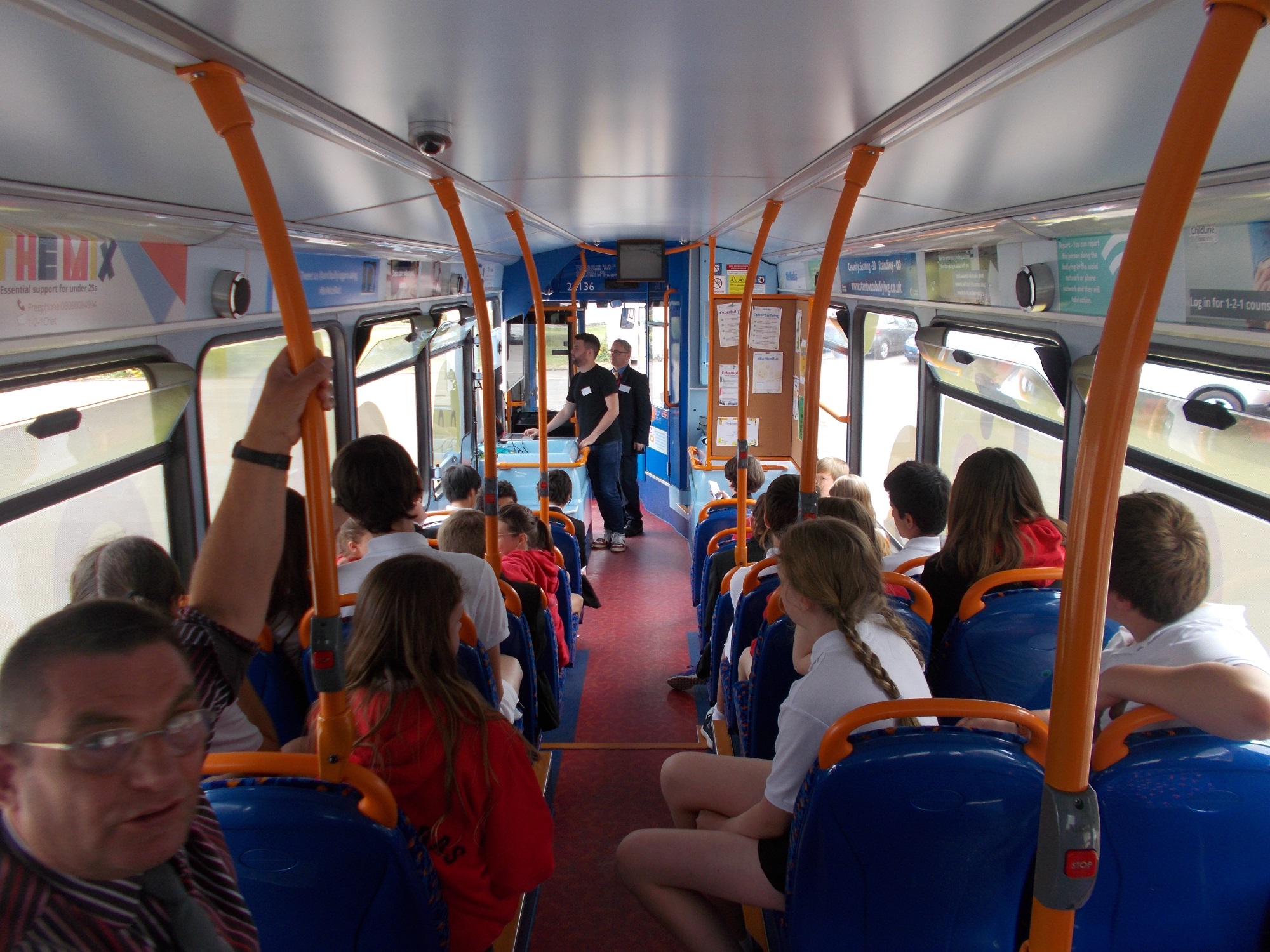 After the talk we took photos and signed a pledge saying that we knew what to do in instances where we saw cyberbullying and how we would deal with it. It was really fun and I'm sure everybody else enjoyed it too!
By Maddie Lovemore 7F2