Sixth Form take a world food tour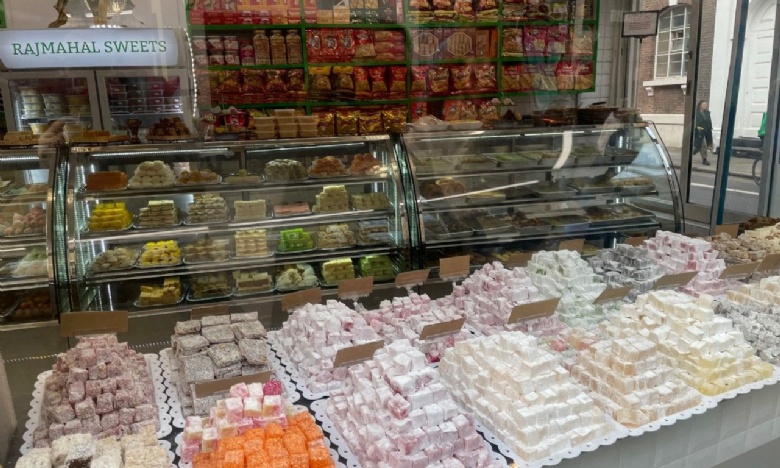 A world food tour around the Spitalfields market
On Saturday the 28th January Mrs Ford, Mrs Saunders and the DT department took the year 12 and year 13 Food Science and Nutrition students to London for a fantastic walking foodie tour of Spitalfields and Brick lane. The tour guide entertained us with tales of Jack the ripper, discussions on street art and the different types of architecture, talked about how immigration has built the areas rich tapestry of communities from all over the world then most importantly took us to sample 5 different culinary delights. First up we headed to a traditional Bangladeshi sweet mart to taste both sweet and savoury delicacies, then on to a Ghanaian chocolatier to sample truffles with decadent flavours including ginger, pistachio and lime.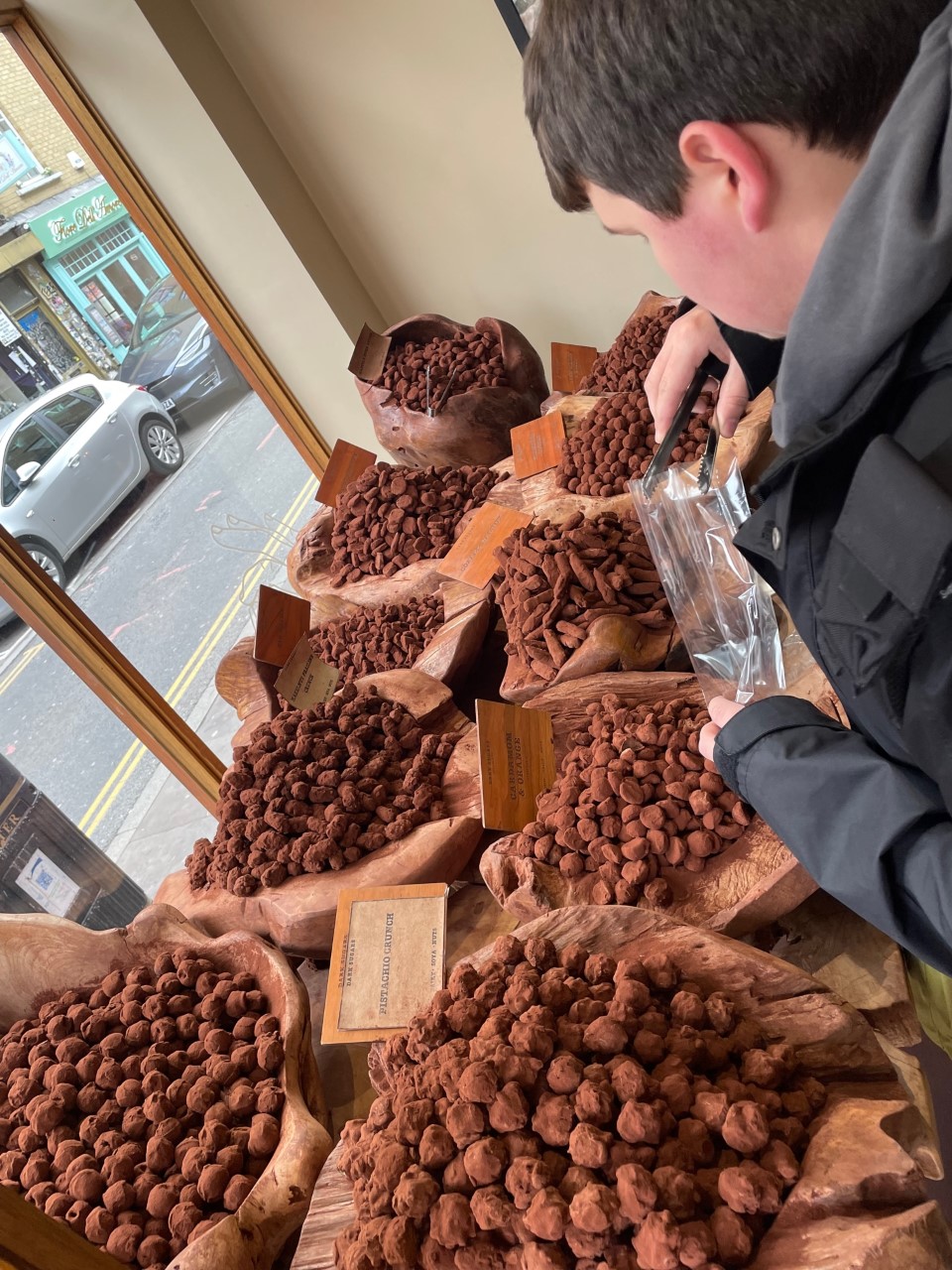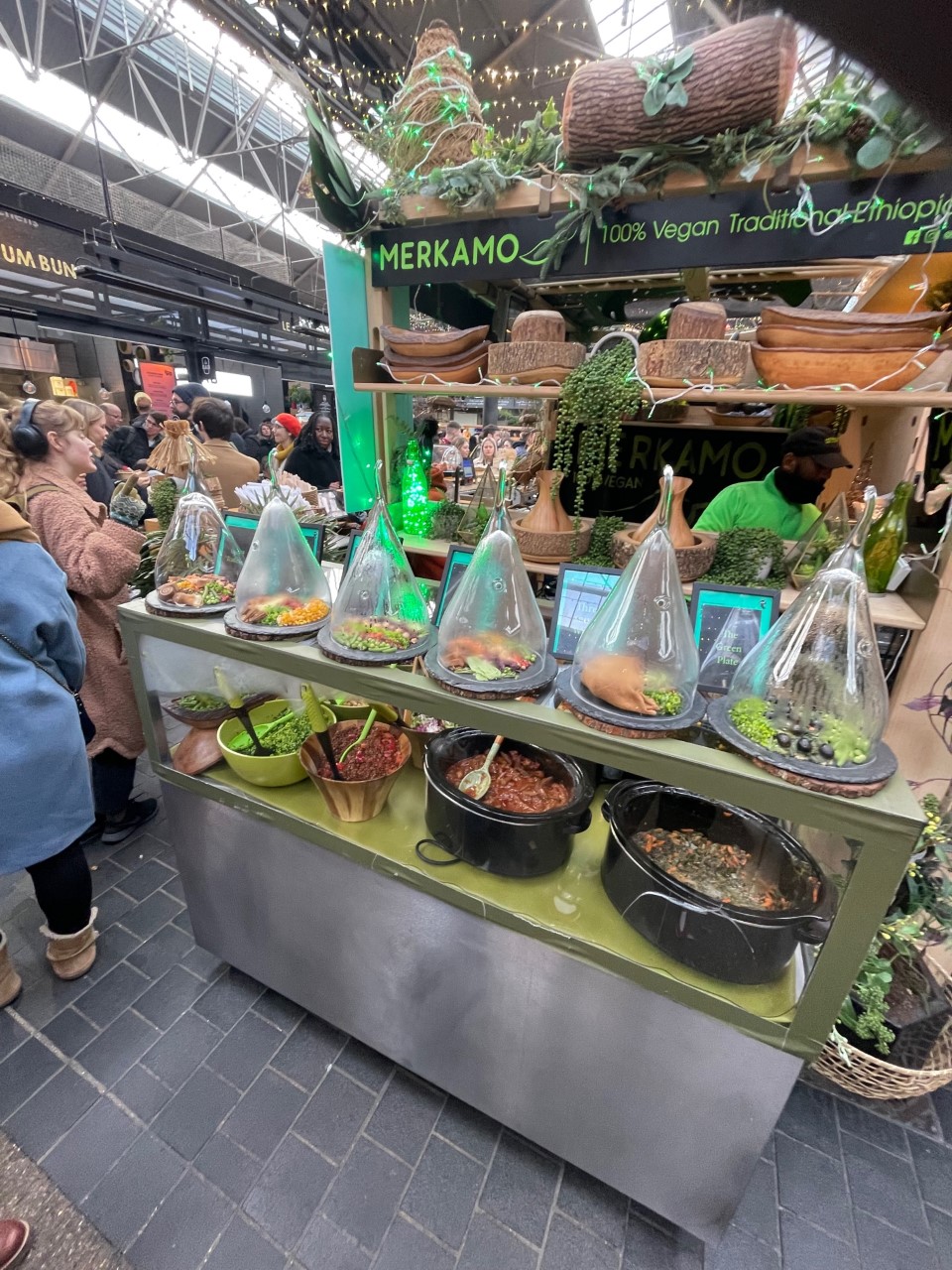 Then on to the Jewish quarter for the most amazing salt beef beigels and sour dough chia and raspberry donuts. Lastly, we headed to Quaker street cafe for a cup of refreshing bubble tea. The afternoon was then spent exploring the markets and soaking up the atmosphere. (with some students buying even more food from the many stalls - I have been told the BBQ beef brisket and cheese toasties were out of this world.)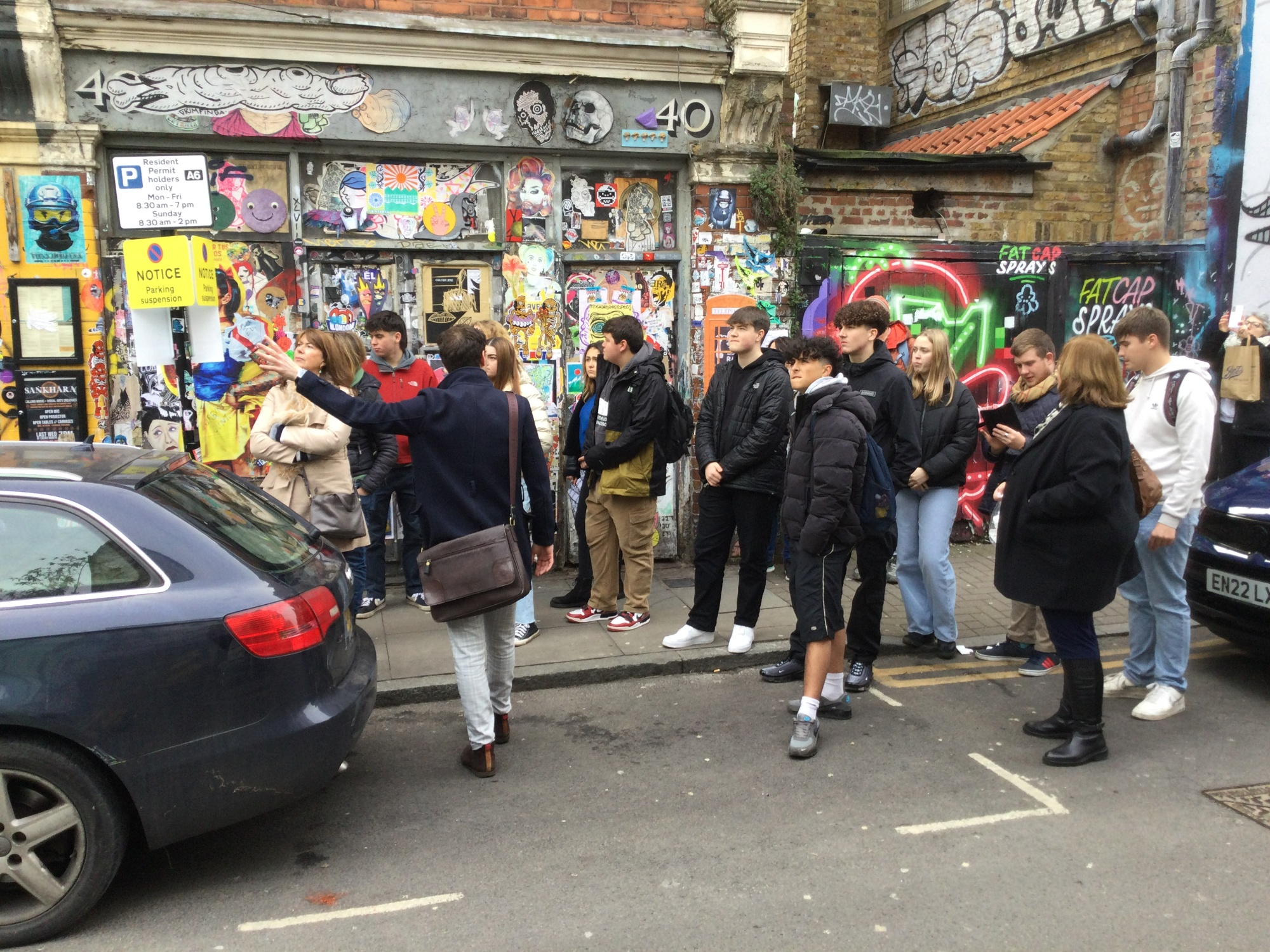 The students were impeccable representatives of Balcarras really revelled in the sights and sounds of the east end and have told Mrs Ford that this is a trip they would happily repeat every week! So, I think it is safe to say this has quickly become a firm favourite and will be returning on 2024's calendar ready for the next group of year12 food students to enjoy!
Adrienne Ford
Teacher of Food