Its a wonderful life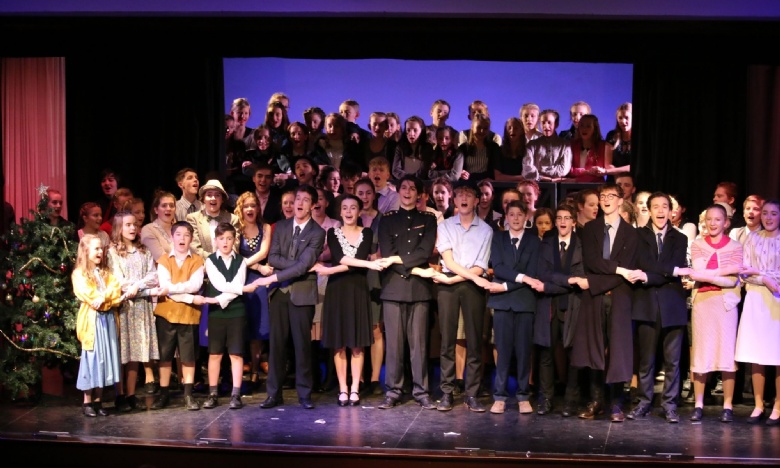 Review of the school production of 'Its a wonderful life'
It's A Wonderful Life
One dark December night there came an old man from the East (Charlton Kings), following a star and asking "Where is this thing which has come to pass?" And lo, the star went forth until it came to rest over the place where the young play lay. I entered into the stable, aka the Balcarras School hall, where talent is as abundant as snow at the South Pole. Eight years after its UK première at Cheltenham's Playhouse Theatre, the three wise co-directors Tony Bennett, Siobhan Winterbottom and Hannah Wranosky fashioned a splendid production of Doug Rand's stage adaptation of Frank Capra's 1946 cinematic jewel, perfectly complementing the yuletide jollifications, as well as fostering a mood of optimism and hope.
Financially derailed, good-hearted family man George Bailey is prevented from ending it all by a guardian angel who shows him how his life touches far more people than he had ever imagined. Realising there is light at the end of the tunnel, George resolves to fight on, whatever the odds, a philosophy aptly expressed by the production itself. Despite severe, last-minute disruption caused by the wintry weather, the show went on, bang on time, and triumphantly. A Balcarras School production is like few others; it's Cecil B. de Mille stuff, featuring a cast of thousands, adaptable sets, thoughtful period costumes and back projections born of fertile imaginations.
With two separate casts, attendance on alternate nights is also essential to appreciate the full depth of talent. Both sets of principals excelled themselves, especially Toby Young and James Beech who deserved Oscars for their respective tour-de-force performances as George, particularly during the animated and often tense second act. There is considerable latitude when playing angels, and how refreshing to see two totally different, yet engaging, interpretations of the pivotal role of Angel 2nd Class Clarence Odbody. Hats and halos off to Yosra Abdel-Fattah whose bubbly characterisation contrasted delightfully with Ed Burgess' more nonchalant and (ahem) down-to-earth portrayal.
Under the control of musical director Jane Ward Watts, the orchestra provided solid support, Louis Barrett warmly crooned Yes, Sir, That's My Baby and more during the slick scene changes, while the resonant barbershop quartet earned its kudos deliciously belting out By The Light of the Silvery Moon. Meanwhile, over in Heaven's beautiful, misty-blue corner, a finer case of "Sing, choirs of angels" would have been hard to come by, especially James Watts' silken voiced rendition of I'm In Heaven. Weren't we all?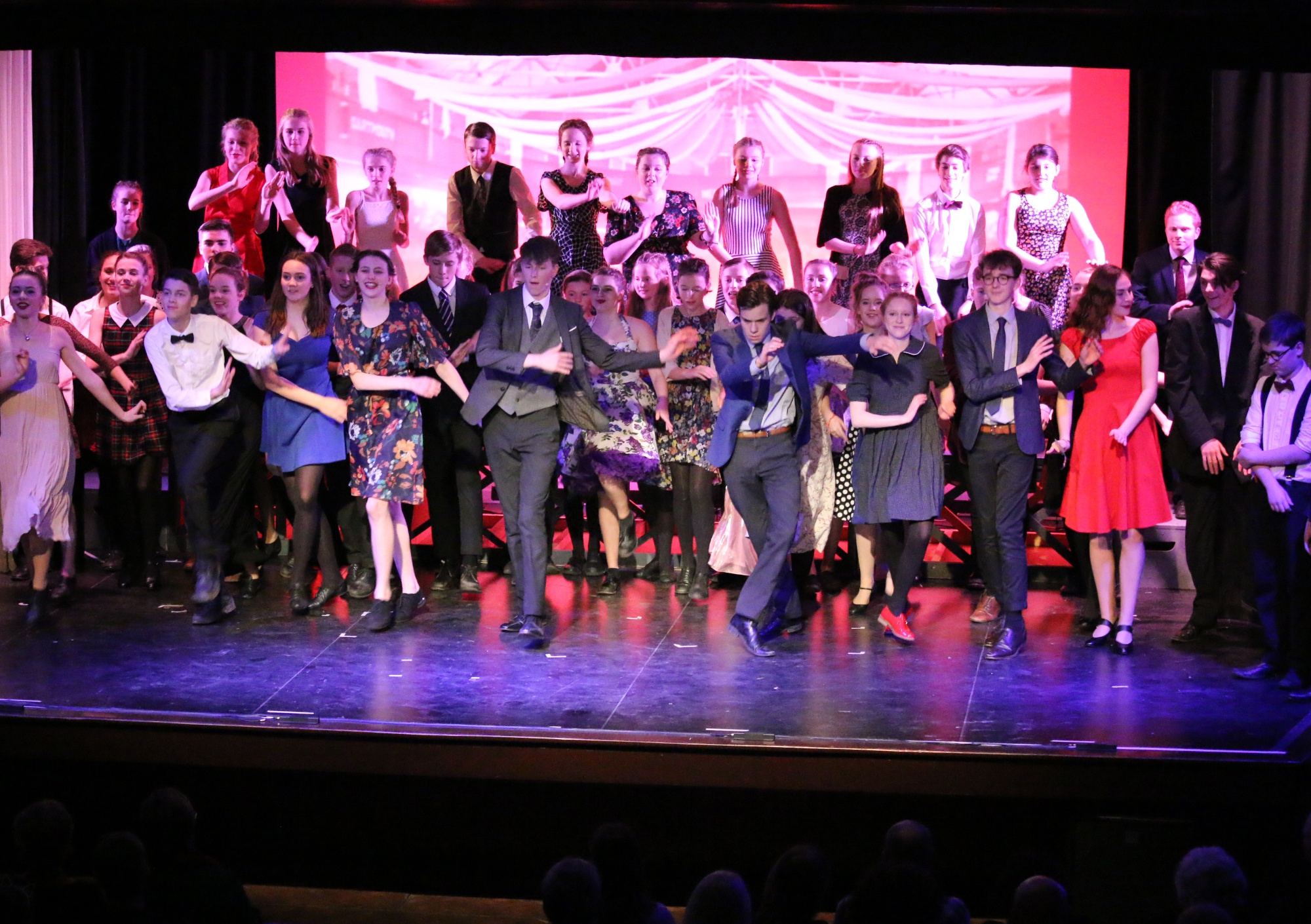 Back in this world, Louis Baczkiewicz-Ross injected considerable gravitas into the role of George's unflappable brother Harry, while Louis Seville turned the incidental role of taxi-driver Ernie Bishop into a three-course Christmas dinner. Stalwarts Lily Boxall and Lizzie Oates oozed glamour, charm and spirit in equal measure as George's devoted wife Mary. On the dark side, I love a top-notch villain, so all rise for smouldering bad guy/girl Mollie Wilderspin, who weighed in powerfully as the wheelchair-bound financier Henry Potter, spitting venom in all directions like some latter day Ebenezer Scrooge. Further seasonal toasts to lighting designer Sophie Croft for some suitably rich and glacial illumination, and finally to whoever ensured everything concluded with a correctly-worded rendering of Auld Lang Syne.
A shade syrupy, unashamedly sentimental but equally inspirational, this cheery festive offering readily put smiles on many faces and generated plenty of Christmas spirit. For here were gold bars from heaven, a heartening tale which crystallised into a reaffirmation of our very existence on this planet. We are all indispensable to someone, even in our bleakest moments; without us, the lives of those around us would be much the poorer. Take another massive bow, Balcarras, and thanks for a wonderful show.
Simon Lewis
To see photos of the event click here