Photography competition winner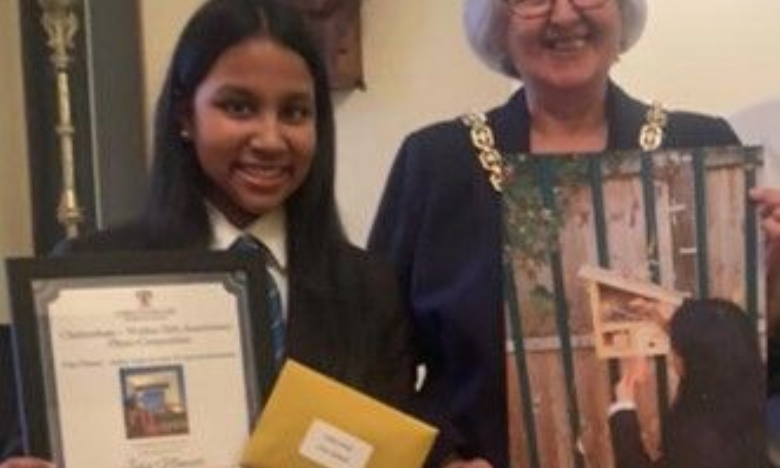 Pupils wins Sustainability photography competition.
A Balcarras pupil has successfully won a local photography competition, organised by the Cheltenham Twinning association. The competition was on the theme of "One planet… many ways to care for our environment". The brief was you had to take a photograph that highlighted a special image of people and the environment, preferably within Cheltenham or the Cotswolds. Entries should capture people's interactions with nature illustrating images that motivate us to live sustainably.
Joha Nawar in Year 8, was a successful prize winner in our recent photo competition with an image she submitted entitled 'Save the Bees'. This was a photo of a Bee Hotel that Joha made with the schools Eco club and the D and T department. The photo was taken with another member of the Eco club Daisy Fraine.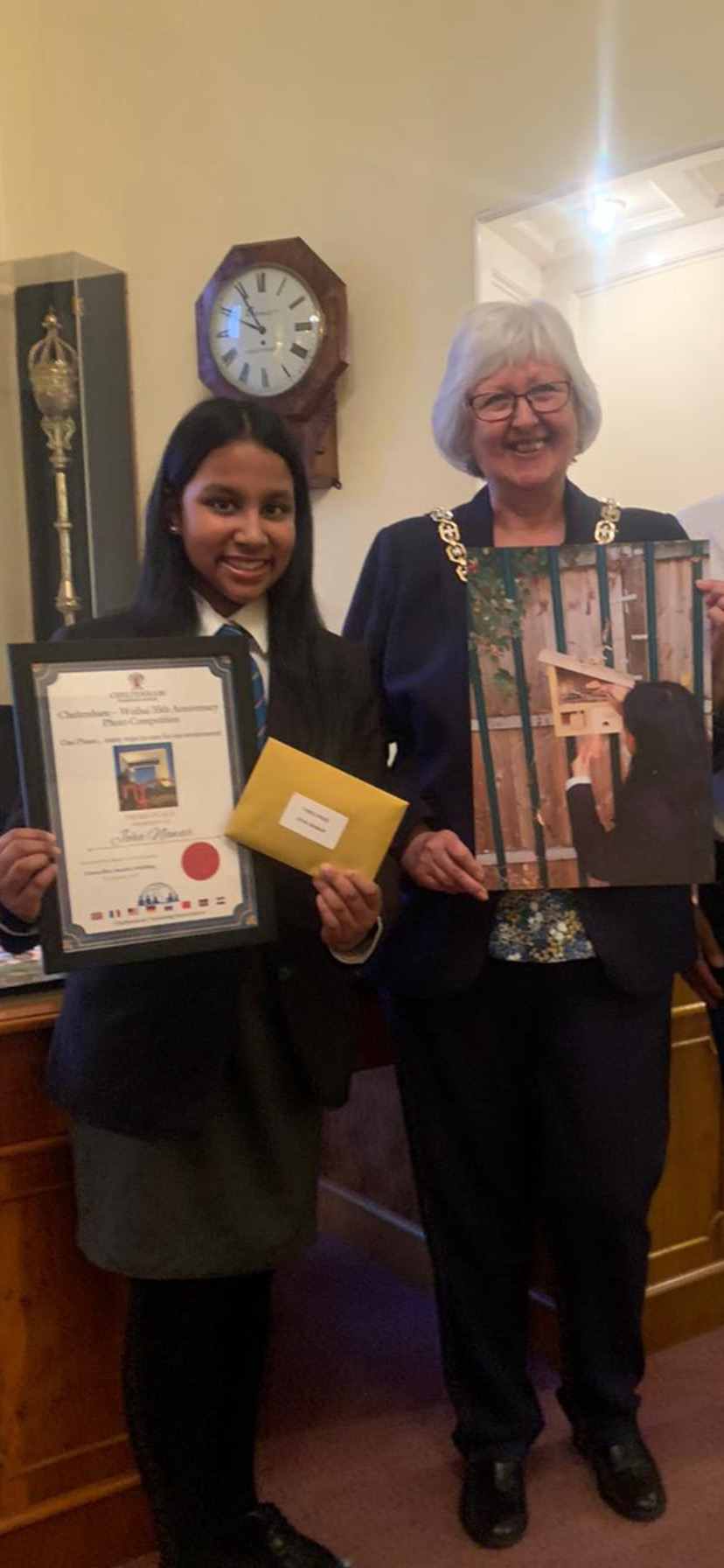 The competition was run in conjunction with our Chinese twin town of Weihai on the theme of 'One planet…many ways to care for our environment'.
Joha received her prize from the Mayor and here is a link to an article and picture about it Winners rewarded – Cheltenham Twinning Association
The organiser of the competition Anette Wight said "We are delighted that she took the time to enter and indeed was a prize winner as we love to encourage younger people to participate in our international projects particularly on sustainable matters".