Singin' in the Rain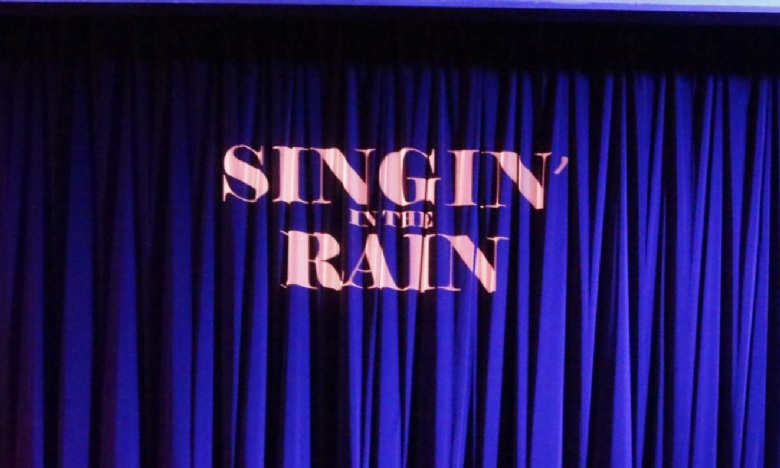 LAUGHTER IN THE RAIN
Singin' in the Rain
Balcarras School, Cheltenham
8th & 9th December 2022
It's 1927, and cinema is undergoing a revolution. The Jazz Singer is making headlines as the first motion picture to feature spoken dialogue. Silent films are rapidly becoming obsolete, and it's a case of adjust or go under. Hollywood icon Don Lockwood is up to the challenge, but his screen partner Lina Lamont will need some crucial vocal coaching if their new movie The Dancing Cavalier is to be a box-office hit.
Thanks to the pandemic I last had the pleasure of enjoying the annual stage production at Balcarras School in December 2019. But all things come to those who wait, and tonight's dazzling performance of Singin' in the Rain amply compensated for those missing years.
As the outside temperatures plummeted, I sat back and relished another inspired reinvention from the fertile imagination of director Tony Bennett, who mobilised over 150 animated students, ably supported by an 18-strong orchestra under regular MD Jane Watts who tackled a challenging score with consummate ease, especially principal trumpeter Matthew Chestney. Between them they fashioned what is easily the funniest show I have ever seen at this school. It was laugh-out-loud stuff, due in no small part to the exceptionally high standards of acting, but it's amazing how something played straight can turn witty by accident. Even a police trio looking like the Keystone Cops on speed garnered a few chuckles, likewise the backstage crew shunting large sofas and other fixtures into position. Integrated scene changing; it's all part of the plan.
The wealth of talent here is phenomenal, with enough of it this year to fill two separate casts again. So, hats off to Harry Thomas and Elliott Cowling as the two Dons, couple them to the sweet and wide-eyed Kathys played by Robyn Middleton and Martha Gale, unleash Freddie Flood and Caleb Horne who shared the role of whacky Cosmo Brown, and top it off with a pair of screechy Lina Lamonts, hilariously played by Jess Abioni and Alicia Marshall, and the net result is a show that was very definitely righter than rain.
The supporting cast proved a force majeure, deservedly earning their collective plaudits. All rise for Nikita Baron who devised some scintillating, Charleston-flavoured choreography, bring on three eager news reporters with tea-strainers doubling as microphones (honest), get hold of a few exquisite Louis Quatorze costumes and sky-high wigs, come on with the rain (Yes, there really was a proper downpour) and gaze in awe. Here once more was entertainment on a grand scale, a swirling mass of humanity appearing from all corners thronging the gangways and amusing olde-worlde silent movie clips projected onto a rear screen, faithfully recreating all the glitz of the classic 1952 film version starring Gene Kelly. No climbing up and swinging on the requisite lamp post, however. Health and safety, yer know.
The immortal title track was performed with real panache, especially Archie Thomas' superb tap routine that included a few clever umbrella tricks, putting it up there with that famous Morecambe and Wise adaptation from the 1970s. A toast to the lighting crew for some beautiful visual effects, especially during You Were Meant For Me. This show had it all, prompting a well-deserved standing ovation at the end. I made my way home in sub-zero temperatures, not a raindrop in sight, the moonlight glistening on the late-night frost, but with a happy refrain and a great big smile on my face. Another triumph.
Simon Lewis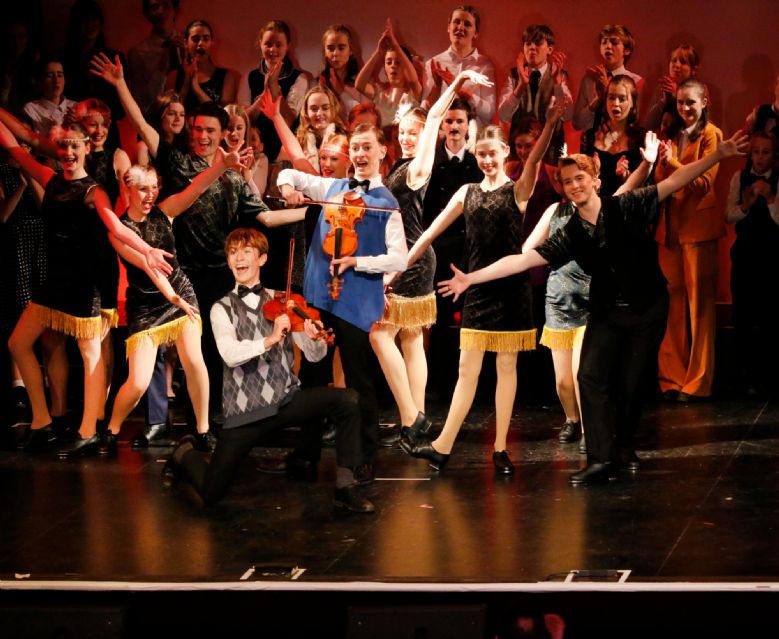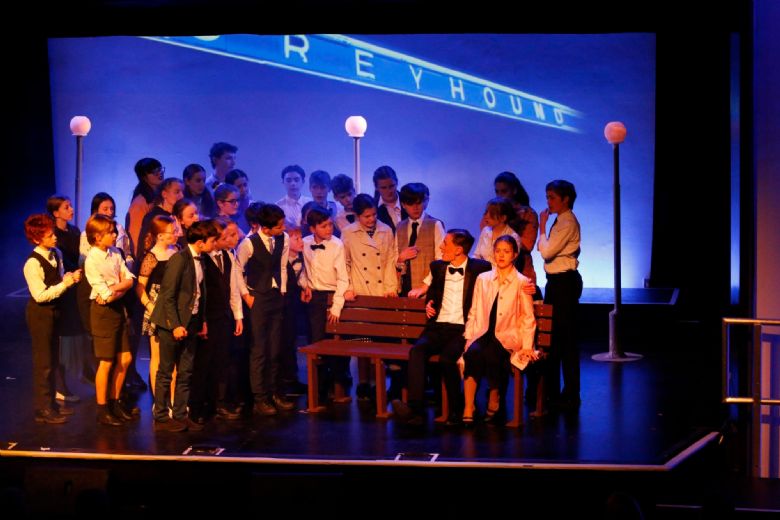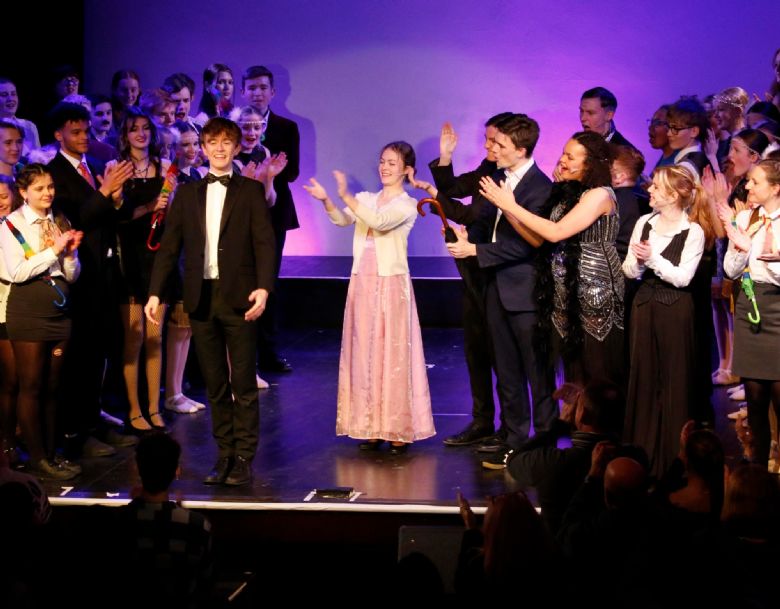 Photos from both Thursday night and Friday night (split cast)