Ben's flag on its way to Antarctica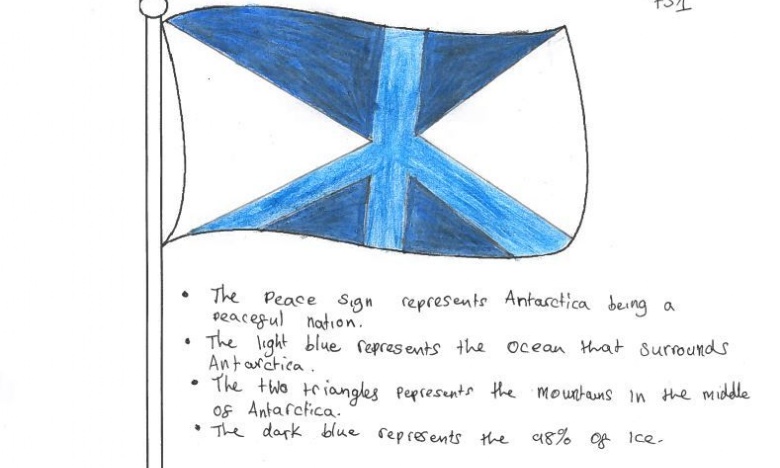 Ben Houghton won the Geography departments competition and as a result his design of a flag for Antarctica is now going to be unveiled by a scientist at the South pole.
The Geography department have been running a competition to design a flag for Antarctica. This is as part of a UK wide competition.
The Geography Department were so impressed by both the quantity and quality of entries submitted for the Antarctica Day flag competition. It was a very tricky decision but the overall winner was chosen as a result of their thoughtful design and clear reasoning given behind the design. The winning flag design has now been sent to the scientists at the UK Polar Network and will be making its way to Antarctica very shortly!
In third place - Lottie Pallister 9O2
In second place - Maria White 7S2
In first place - Ben Houghton 7S1
There was also a competition run for a local company as part of world planning day. We are pleased to share that Daisy Fraine in 8S1 won the World Planning Day competition for Balcarras, and came an overall third place in the competition run by Ridge and Partners! A fantastic achievement.
By Amy Searle
Head of Geography