BRILLIANT UNDER 16S HOCKEY TEAM SO CLOSE TO REACHING NATIONAL FINAL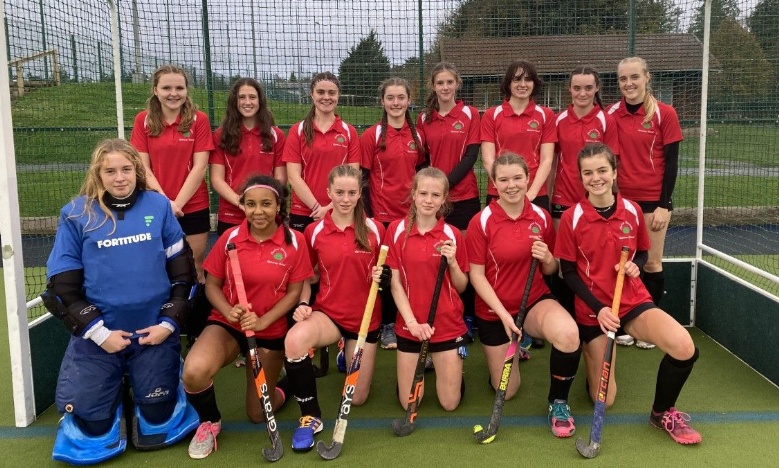 On Tuesday 15th November the Under 16s Hockey Team competed in the Southwest Regional Hockey Finals held at Clifton College in Bristol.
Our girls played superbly well in winning qualification from the group stage and securing a 1-0 victory in the semi-final over Mount Kelly School. They made it all the way to the Regional Final where despite a heroic effort they lost 2-0 to Redmaids' High School.
This defeat brings their wonderful run through the Gloucestershire and Southwest tournaments to an end, but Miss Davies is already planning their assault on the National Competition next year. She describes this team as "amongst the very best group of hockey players I have ever worked with".
The team are being invited to a special reception with Mr Burke later this week.
The team comprised: Poppy Sullivan, Alice Shields, Hannah Gray, Katie Terrell, Millie Ravenscroft, Izzy Johnson, Amy Burgess, Evie Henderson, Jess Smith, Sarah Seymour, Caitlyn, Harriet Foulkes and Daisy Poulsom.