Winter bird feeders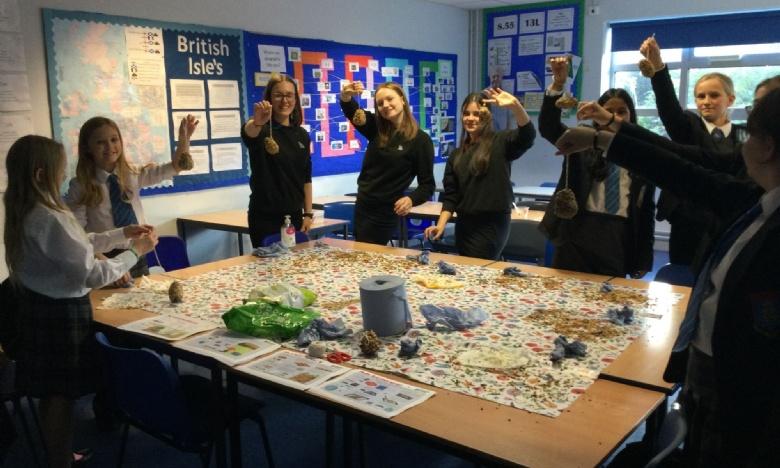 The schools Ecoclub have been making natural bird feeders.
The schools Ecoclub had a visitor from Gloucestershire wildlife trust this week. They all made some natural bird feeders out of pine cones, lard and bird seed. Hannah from the wildlife trust said "at this time of year a lot of garden birds need fat in their diet. This is a great way to feed them and to help them through the winter months".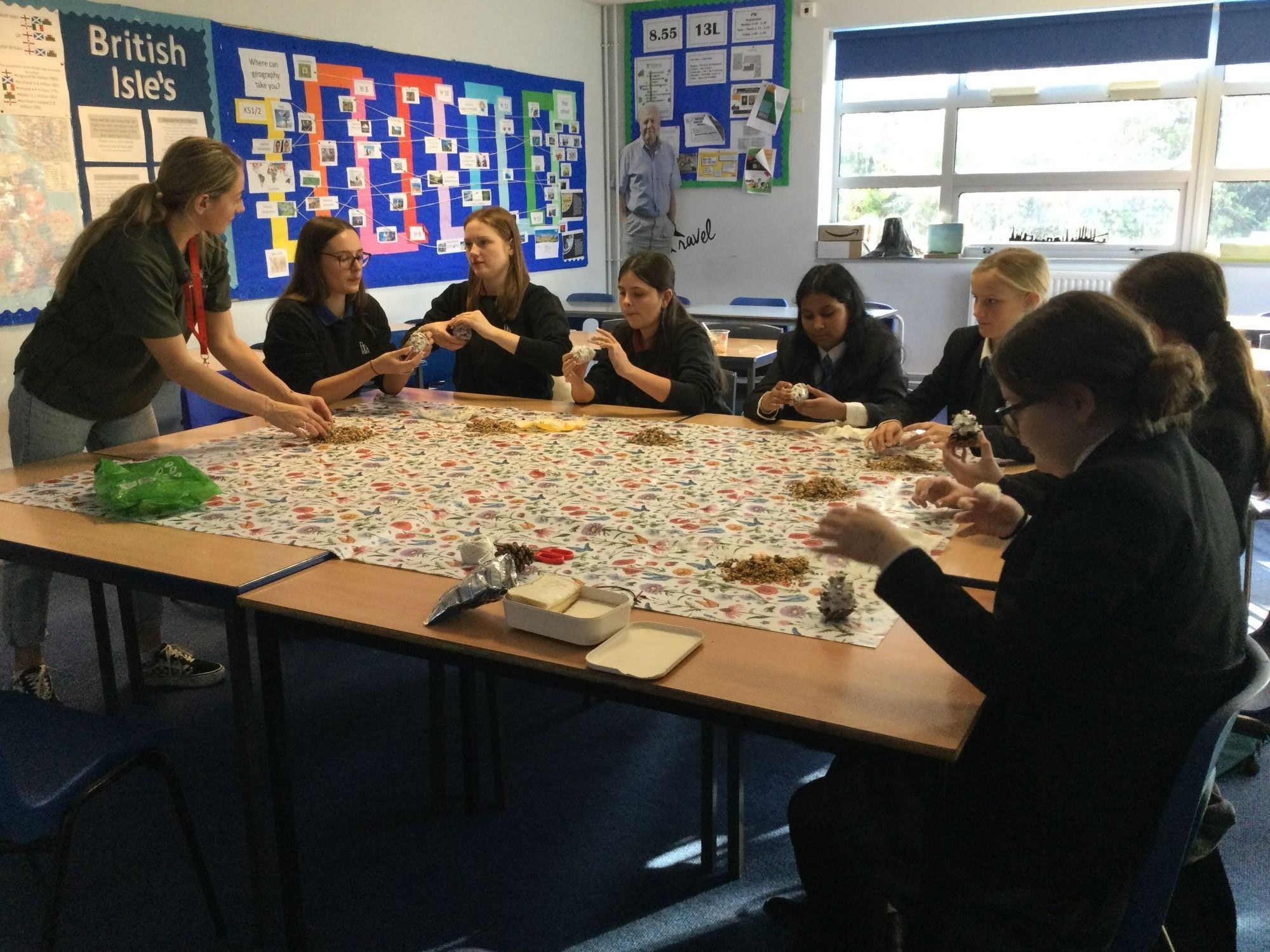 If you would like to get involved with the Eco club at school meetings are held on Monday lunchtimes in 7A6, bring your lunch, or see Mr Pearce.
To find out more about the work of the Wildlife trust or to see what you could do in your garden visit this link here