Sixth Form Extension at Balcarras School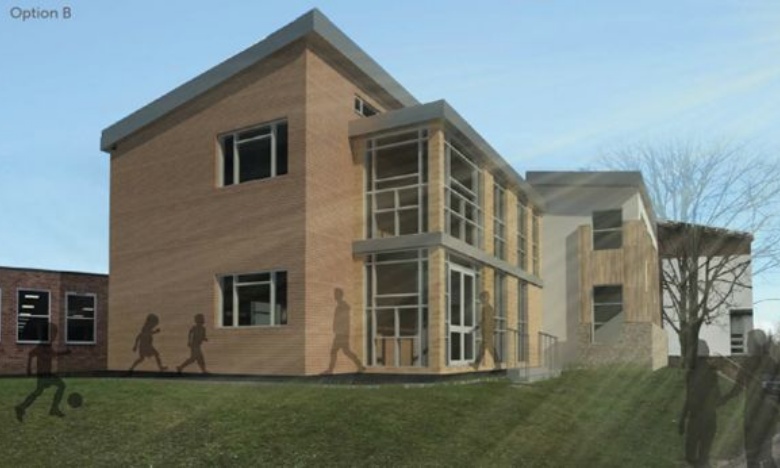 Balcarras Trust is planning to extend the sixth form provision at Balcarras School. The plan is to offer an additional 50 students a place in Year 12.
The extension will be sited on school grounds, between the current Sixth Form Block and the canteen.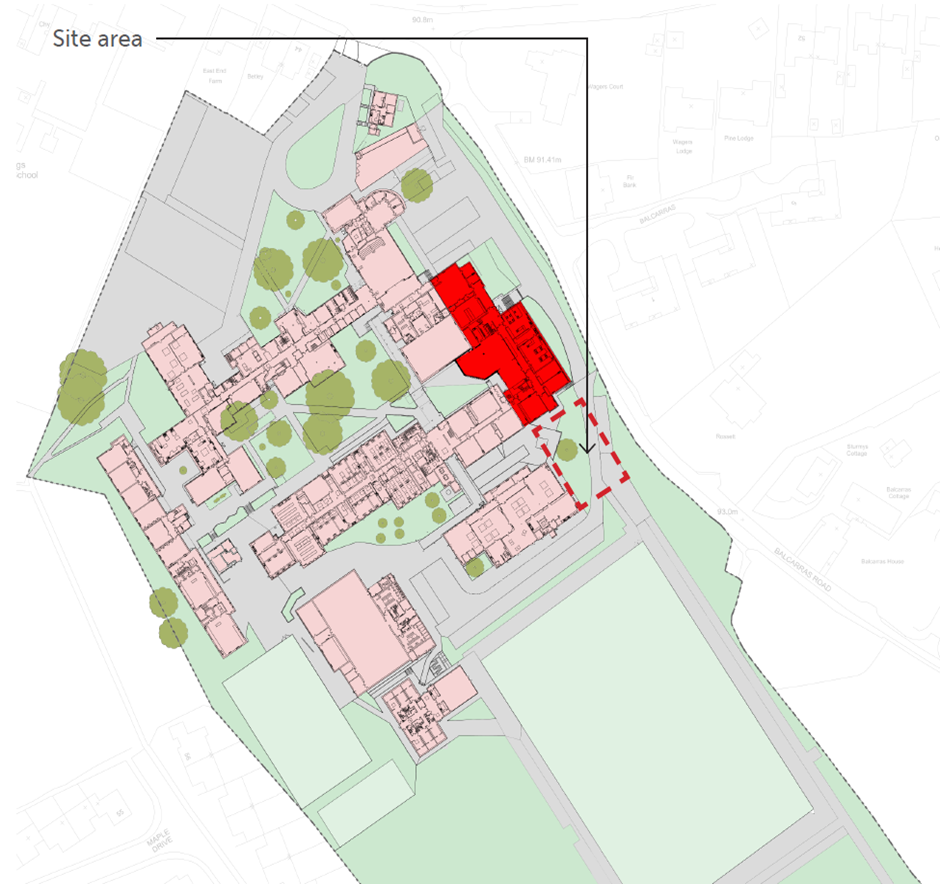 It will be a two-storey block, made from the same materials as the current Sixth Form Block. Its design ensures it will fit in seamlessly with the current buildings.
The extension will provide additional teaching space, a new science laboratory, study space and much needed additional toilet provision for the sixth form.
Project Costs
The project is estimated to cost approximately £2million. The school is going to contribute £200,000 towards the project from the school's reserves. The rest of the money will come from the Department for Education, if our bid is successful.
Public Consultation
In 2019 the school held an extended public consultation on the proposal.
The consultation was open
From 18th February 2019 to 29th March 2019
And a second consultation
From 17th June 2019 to 13th September 2019.
The consultation was open to all interested parties, including:
Parents
Pupils
Staff
Local residents
Other interested educationalists
Anyone who wished to make a comment
The results of the consultation were overwhelmingly positive. The details of the responses are in the table below.
Public Consultation Summary
"I consider the proposed increase of an additional 50 pupils into Year 12 at Balcarras Sixth Form to be:"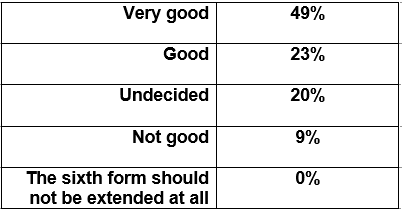 "Alternatives: The extension should be:"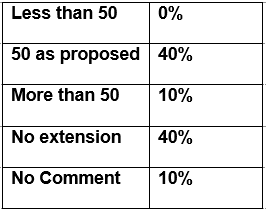 Following on from the successful consultation process, the school has been granted permission by the Regional Schools Commission and the Secretary of State for Education to extend numbers in the sixth form.
Need for Places
It is clear that there is a pressing need for additional sixth form places in this area of Cheltenham. Below are the figures from Gloucestershire County Council, showing the significant bulge in numbers coming through the secondary schools.
Gloucestershire County Council Planning Numbers
The Trust is keen to add sixth form provision because there is a likely increase in demand from 2024 onwards. The High School Leckhampton will have sixth form age children from 2025 and whilst he trust is keen to explore options around sixth form provision at THSL this is likely to be a more long term project. Winchcombe School (11-16) is joining the Trust and has already increased its numbers. In short there is going to be an increase in demand for post 16 places.