Berlin trip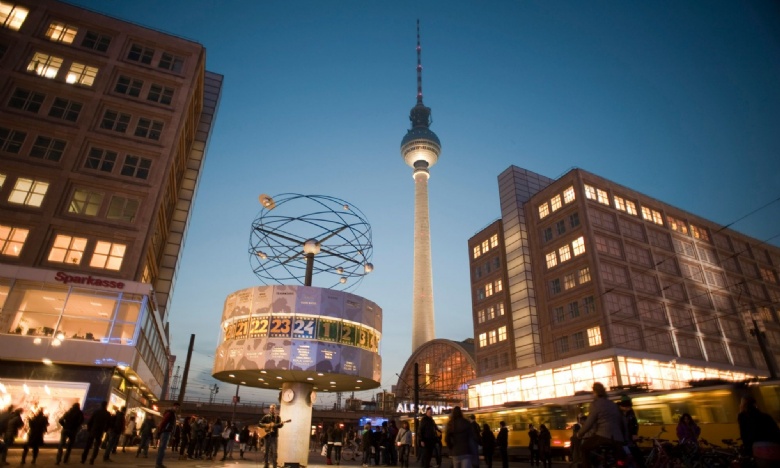 The history and politics department led a school trip to Berlin over the half term break.
In the early hours of the Tuesday of half term, we returned from an excellent visit to Berlin - our first in many years with 6th Form students. We spent four days exploring this remarkable city, and reflecting on the historical, political, philosophical and cultural importance of the city. Erin Dutton, one of our Year 13 students has written a report of the visit.
"The trip to Berlin was a very enjoyable experience and one I think all of us will remember. We gained a deeper understanding of the history of the city, with a number of extremely interesting visits to important locations in and around Berlin, many of which elicited a poignant emotional response due to how the stories of history came to life around us. We all felt that we learned to appreciate the city's cultural importance, as we explored the various museums, memorials and galleries that Berlin has to offer. We were also given plenty of free time to enjoy some of the amazing restaurants and shops around us- luckily the weather was lovely so we could walk around taking in the beauty of the city. A favourite place of mine was the Jewish Museum of Berlin, which houses a vibrant exhibition of Jewish culture and art from over the years, as well as the evening tour of the Reichstag Dome which I found particularly interesting as a politics student. Overall, Berlin was a beautiful place to visit and I would definitely recommend going on this trip if you get the chance."