Opening of the School's New Facilities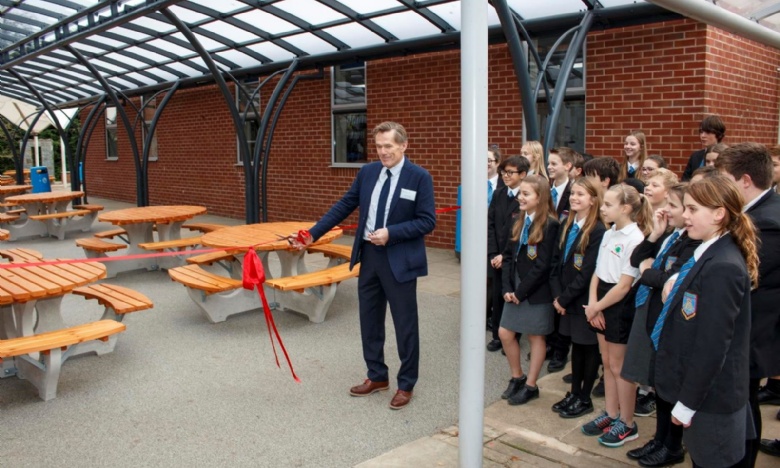 Mr Healy was the guest of honour today as the school officially opened three new areas: a new science lab, the Year 11 Common Room and outside area, and the 'Plaza' which is a new social area between maths and the canteen.
The Form Captains from Year 7 and 8 were invited to the event and they were joined by staff and governors. Mr Burke gave a short speech to introduce the guest of Honour and then the official cutting of the ribbon took place.
The school is delighted that it can continue to invest in the future even in these times of shrinking school budgets.