A-level Results 2022
This year saw our Balcarras Year 13 cohort achieve fantastic results. The cohort performed superbly, and they should feel incredibly proud of the results they attained: 71% A*-B, 89% A*-C and 99% A*-E. 44% of all grades were either A* or A, and 42 students achieved a straight sweep of 3 A*- A grades, 4 of whom, Louis Flintham, Sebastian Harris, Olivia Skelton and Elijah Thomas-Friend, achieved 4 A*-A grades, whilst Louis Forster and Aoife Leatherbarrow achieved a brilliant 4 A*s apiece!
There was a fantastic atmosphere on results day with a huge proportion of students being accepted onto their first-choice courses at universities, including some who will be continuing their studies at Oxbridge colleges, and a wide range of Russell Group universities, with one student, Diego Placide, accepting a place to study at Western University in Toronto!
These fantastic achievements are a great measure of the consistency and quality of teaching and learning in the Sixth Form at Balcarras, and also testament to the hard work invested by students and staff alike throughout what has been a tumultuous few years for all. Regardless of the future destinations of our departing Year 13 students, we wish all of them the very best in the future.
Darren Leatherbarrow - Head of Sixth Form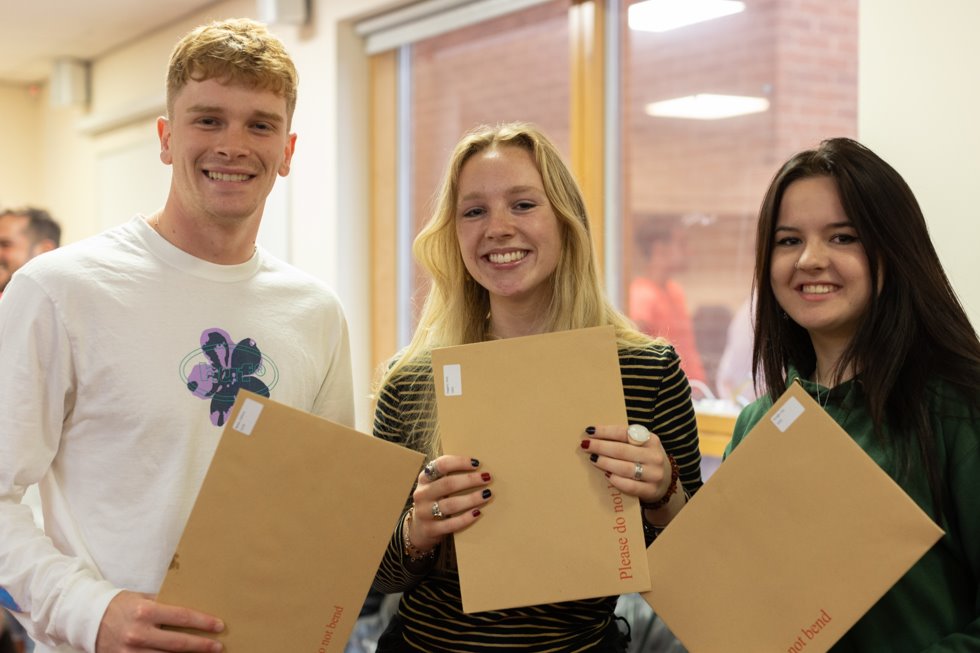 Callum Bates, Amy Saggers and Lily Gough, all 18, about to open their results.​
Callum achieved A*AA, and will be going to Birmingham to study Biomedical Science.​
Amy achieved A*A*A, and Lily achieved ABB. Both will be undertaking an Art Foundation course at Stroud before embarking on a degree.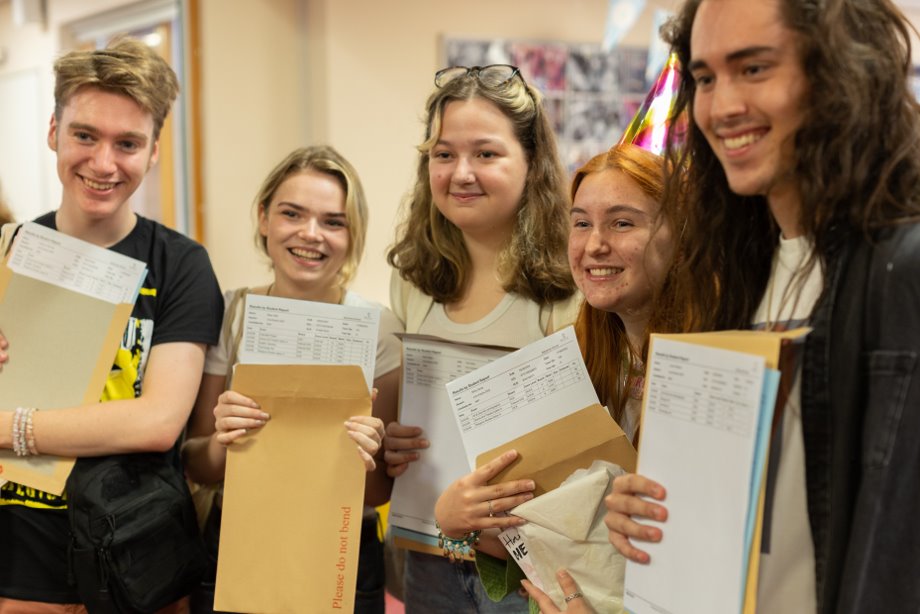 Fergus Murray, Macy Otter, Ru Hastie, Millie Darley and Louis Flintham, all 18, with their results.​​
Fergus achieved BBB, and will be going to Falmouth to study Acting.​
Macy achieved AABB, and will be going to Bristol to study Drama and Acting.​
Ru achieved A*AA, and will be going to Brighton to study Politics.​
Millie also achieved A*AA, and will be going to Leeds to study Philosophy.​
Louis achieved A*A*A* A, and will be going to Manchester to study Psychology.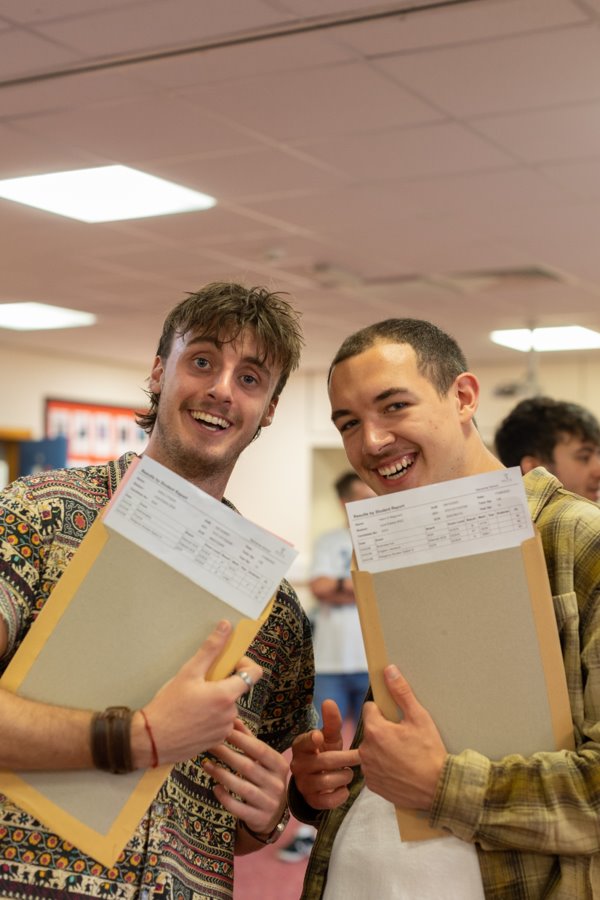 Arthur French, 18, and Harry Magovern, 18​
Arthur achieved A*AB, and will be going to Sheffield to study Physics and Philosophy.​
Harry also achieved A*AB and will be studying Creative Writing at Plymouth.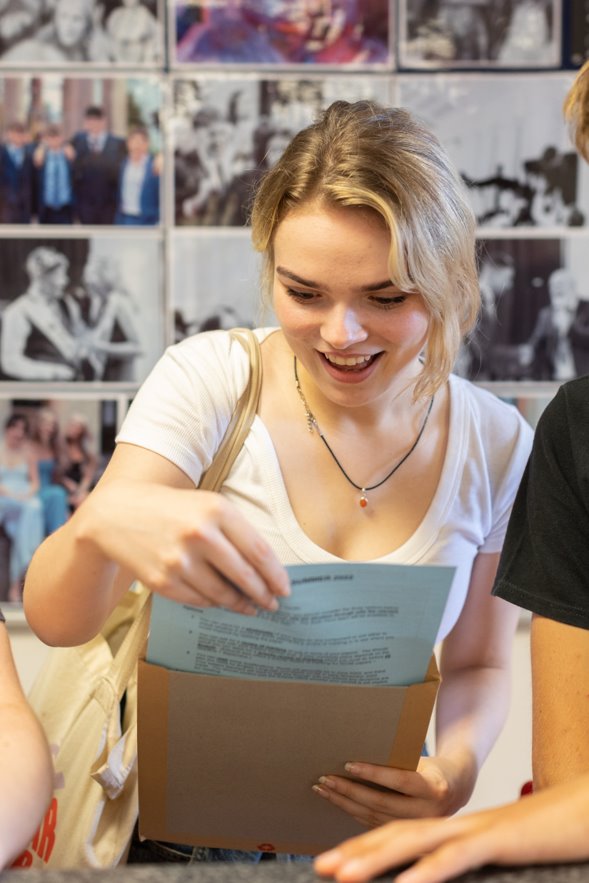 Macy Otter, 18, opening her results.​
Macy achieved AABB, and will be going to Bristol to study Drama and Acting.