House Music Highlights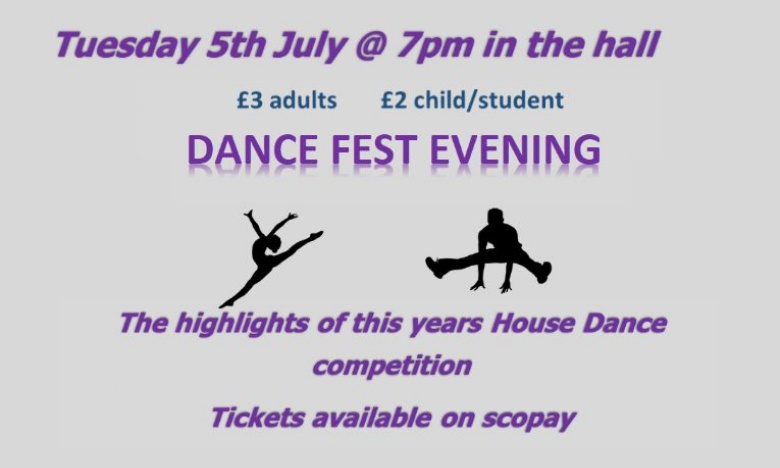 Dance feast tickets are available
Parents and pupils are invited to the highlights show from this years house dance competition. This DANCE FEST takes place next week on Tuesday 5th July at 7pm in the hall.
Tickets are on sale on Scopay and cost
£3 for adults
£2 for students/children
Snacks and drinks will be for sale by the expedition team
Come along and support those pupils who have made it in to the highlights show.