Bake Off 2022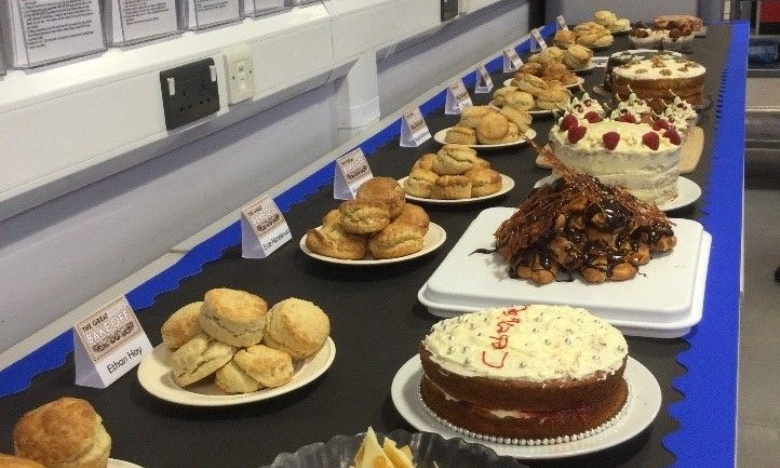 Please enter an introduction for your news story here.
After 2 years absence due to Covid, the legendary Balcarras Bake off competition has returned this academic year and the finals took place, just as the weather turned warm in June. This remains a much-anticipated event and represents the climax of an ongoing competition in year 9 throughout the whole of the school year. Every year 9 pupil has competed for a place in the final and this years talented contestants were : Miyah Wharton, Ethan Hay, Evie Brough ,Evie Henderson, Freddie Flood, Megan Patefield-Smith, Jessy Hodges, Chiara Buttgereit- Simpkin, Daisy Cook and Ella Fitch.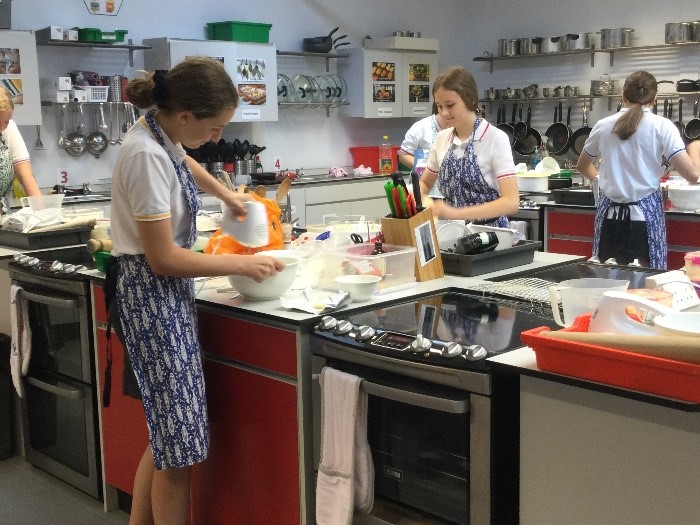 This year's theme was "Celebration" to be interpreted any way by the bakers, and coupled with an unseen technical challenge of a perfect batch of scones. We had cakes for the Jubilee, celebrations of New Year, Valentine's Day and also a celebration of the life of a much-loved family member. The judges, Mr Burke and Mrs Wood had a tough job deciding on the winners as the creative flair and standard of cooking was so incredibly high but after much deliberation the winner was Daisy Cook with her Platinum jubilee pudding, with Evie Henderson and Jessy Hodges runners up. Well done to the whole of year 9 who have participated in this competition throughout the year and to all the finalists on creating such an amazing event.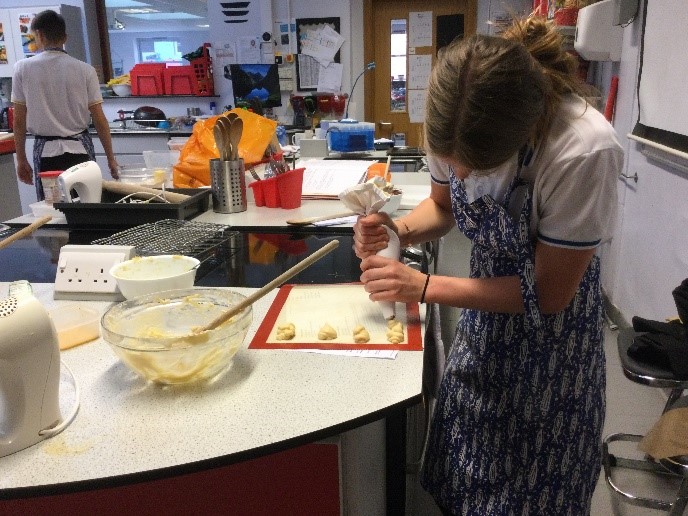 Mrs Cozens