Young Enterprise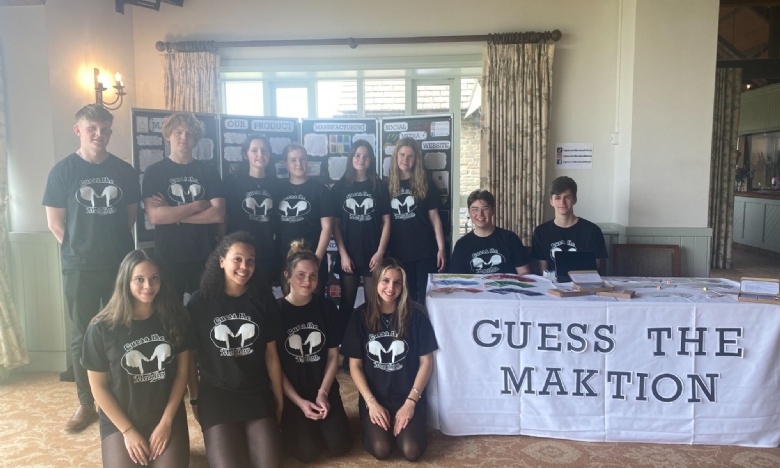 The Balcarras Young Enterprise Team were pipped to the post in the county finals.
On Tuesday the 3rd May, along with 7 other schools, we went to the Cumberwell Park in Bradford Upon Avon for the Young Enterprise County finals.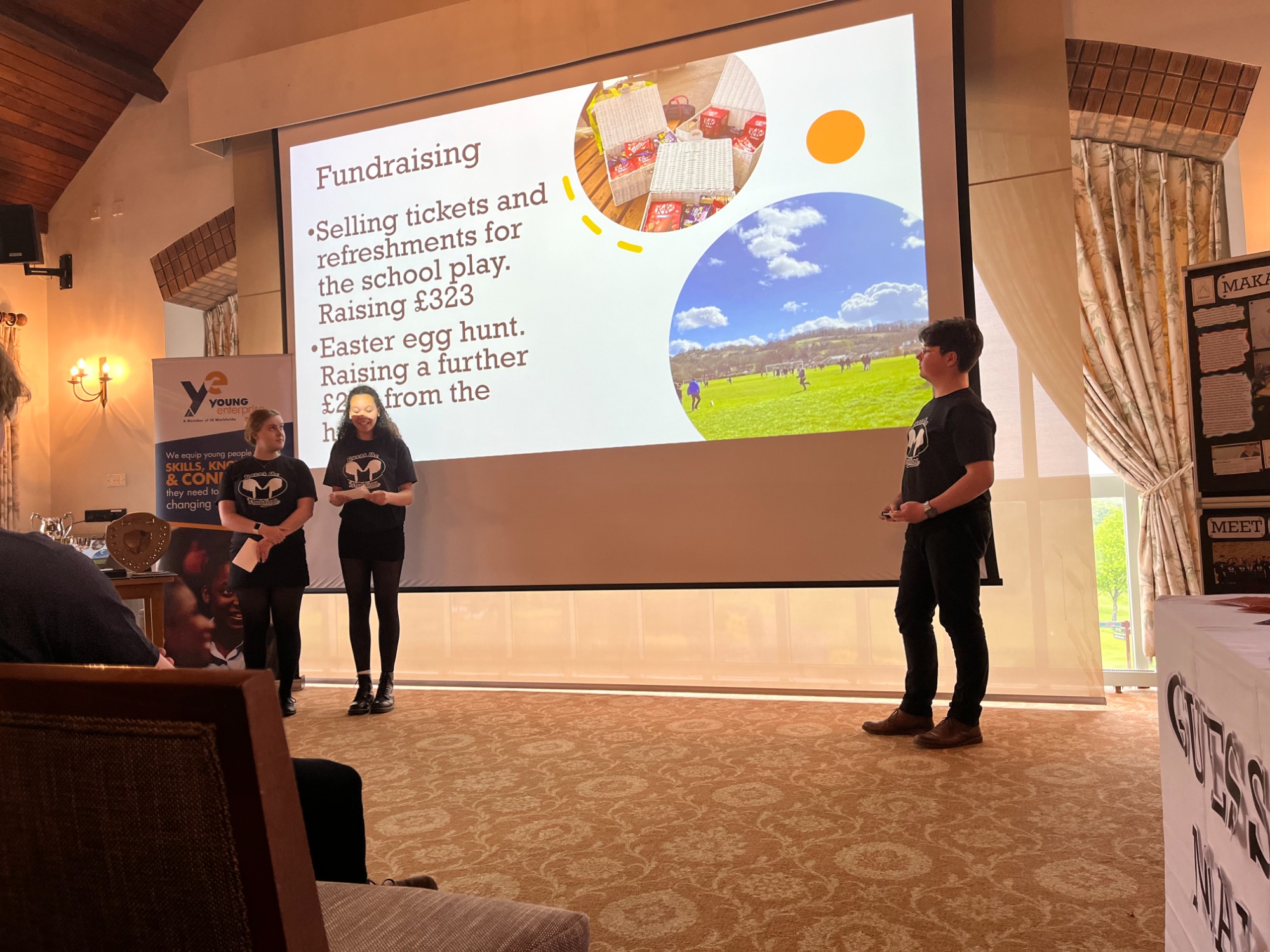 During the day we had to pitch our idea to the judges, who came from lots of different companies including Dyson. We told them about our product, Guess The Maktion. This idea originated from Makaton. Makaton is an alternative, visual communicating method, more directly aimed at those with learning difficulties and/or difficulties with speech or no speech. Makaton helps to stimulate sounds and words, using speech with signs in spoken word order. As a result, Guess the Maktion was create. Which is a fun to play, inclusive and interactive learning aid.
There was also a Q&A session in the afternoon where members of the team answered questions from the judges including things like unit costs and number of items sold directly and through the website ( https://www.ye-tradingstation.org.uk/product/guess-maktion) . Every team also had to do a 4 minute presentation to all the other teams and the judges.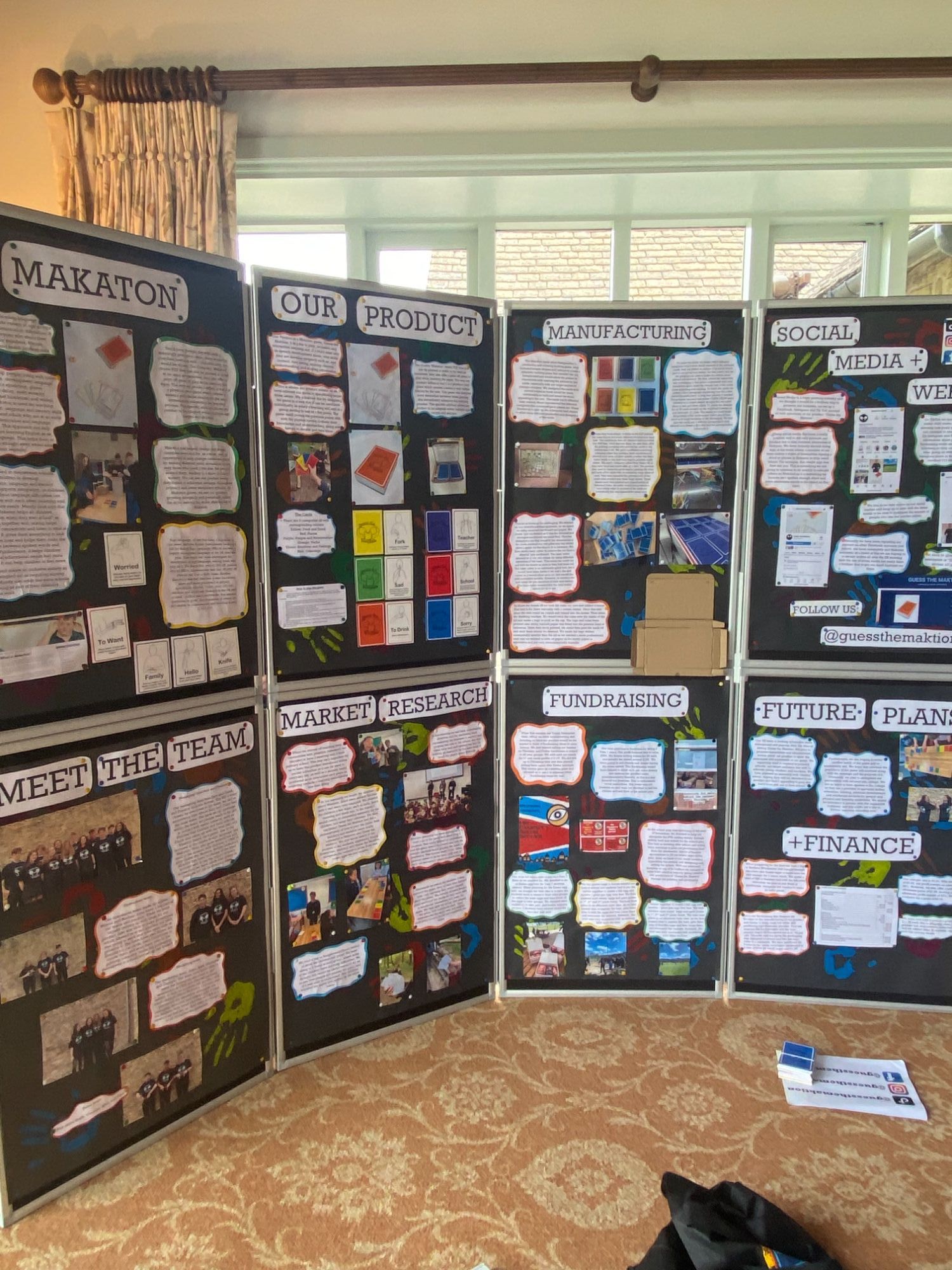 After all the judging was complete, there was the award ceremony. We won 3 out of 6 trophies (Innovation and creativity, teamwork & best trade stand). We are all very proud of our achievements and thank you anyone who has supported us.
If you would like to support the Young Enterprise team, or learn Makaton you can buy their game online by clicking this link, it is reasonably priced at £9.99
Mr J Goddard
Business Teacher