Coast in a box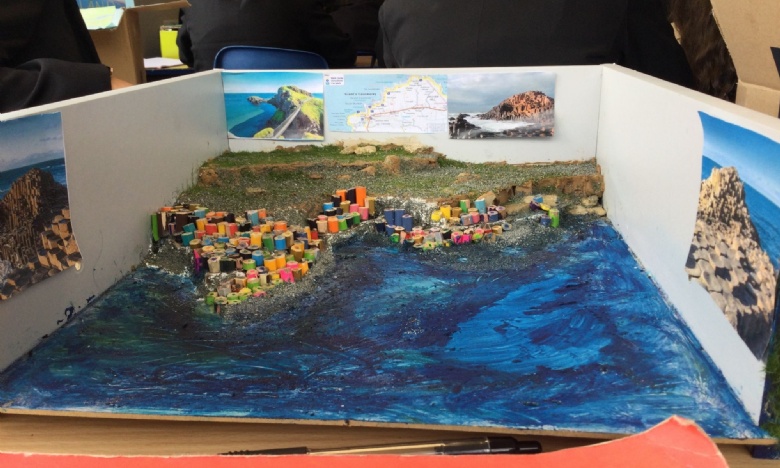 Year 9 have been creating coastal landscapes in a box
Year 9 pupils have been applying their Geographical knowledge by creating 'coast in a box' landscapes. The task involved them choosing a coastline somewhere around the world, carrying out some research on it. Then creating a model of this landscape in a box of some sort, including of the facts about some of the attractions, location of this place.
There were four winners chosen who all won an Easter Egg from the Geography department. They were;
Alfie Davies for his Giants Causeway landscape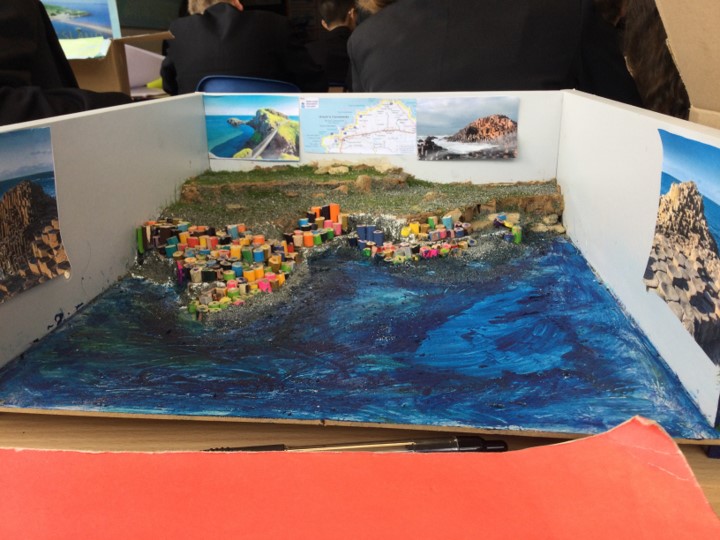 Calum Istitene for his model of Durdle Door down in Dorset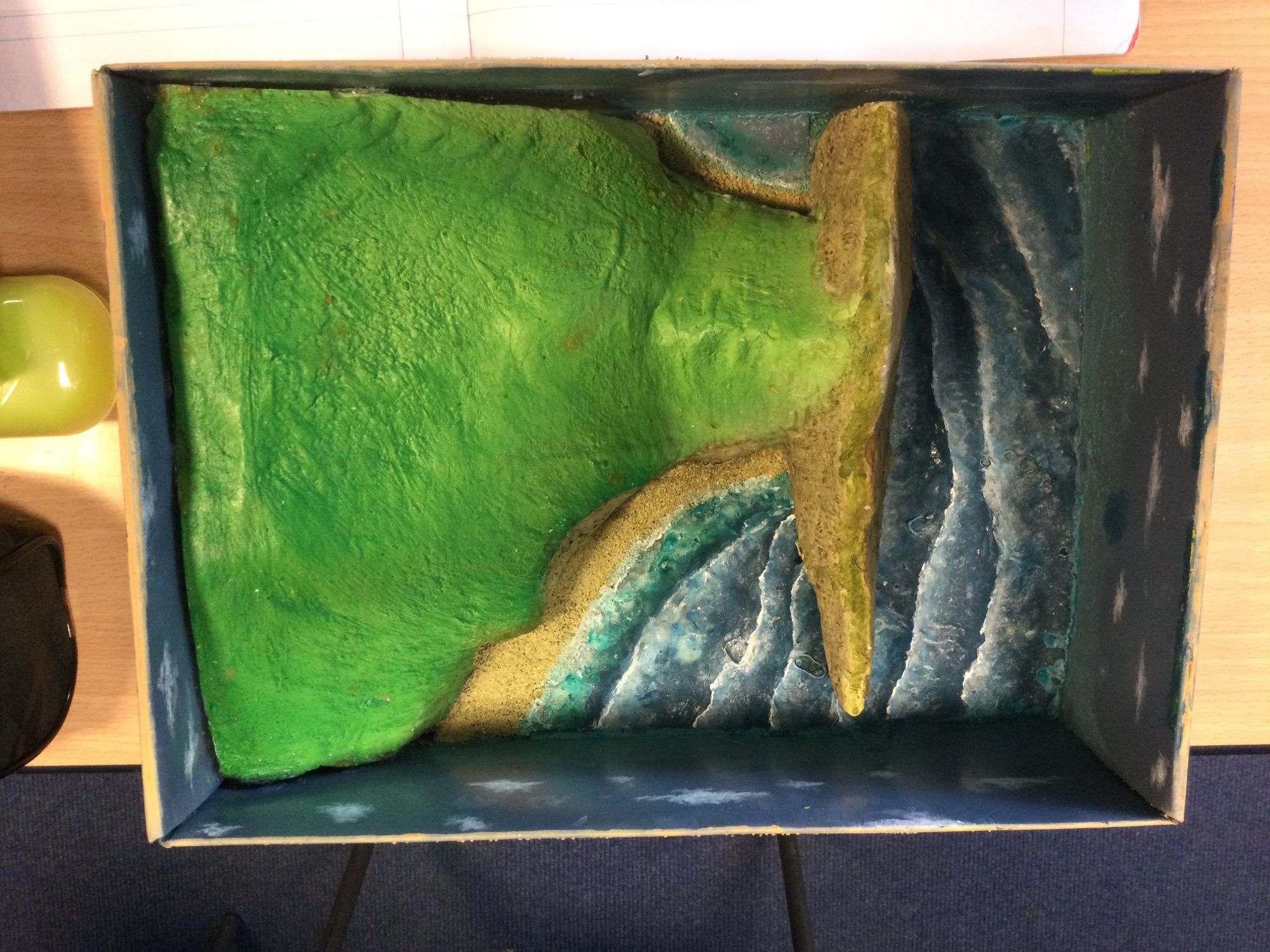 Chloe Chivers made a great model of Lulworth Cove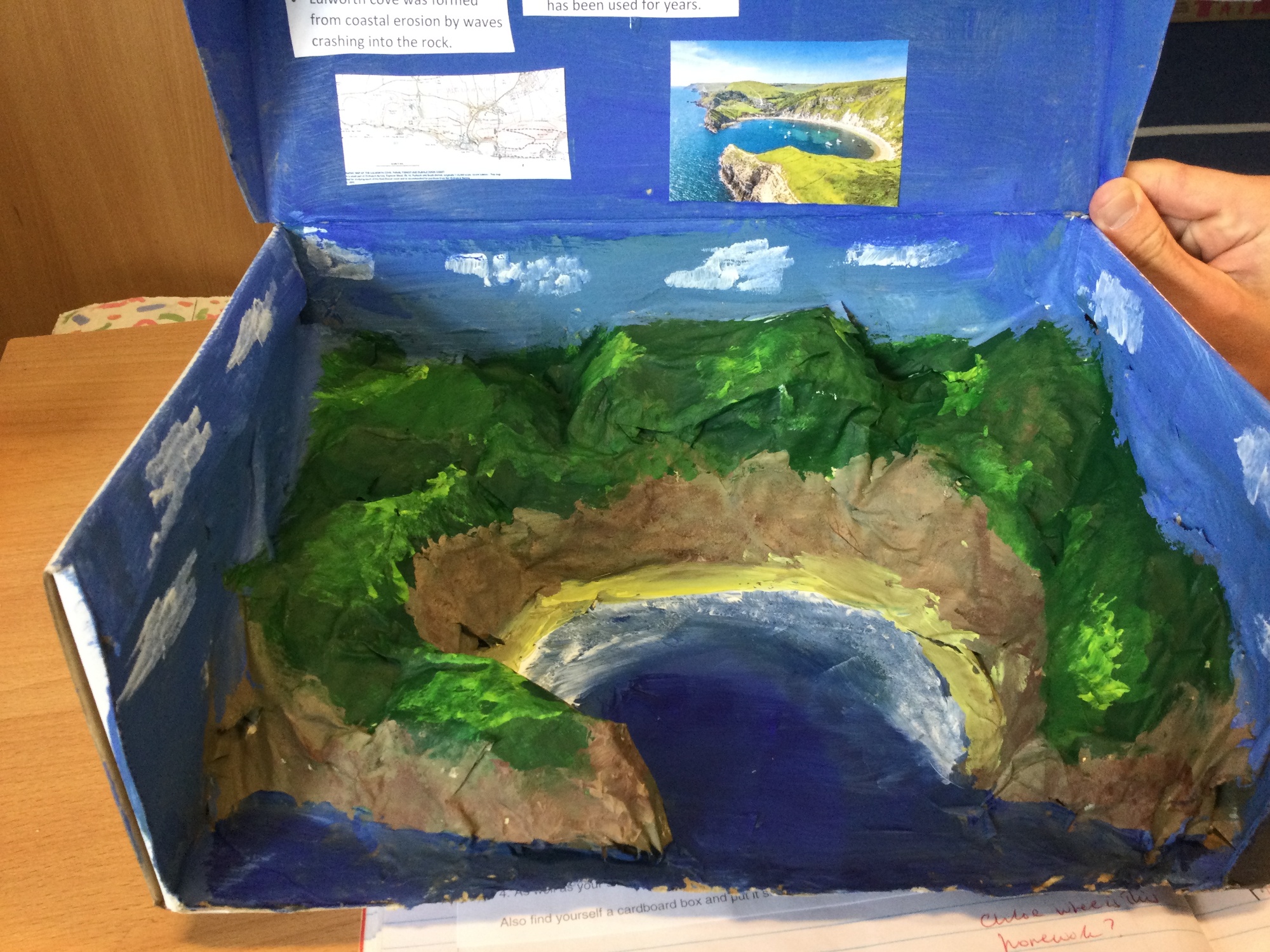 and Sienna Davies-Dawson made a great model of Lyme Regis and even included some fossils from this location made famous by Mary Anning and its fossils.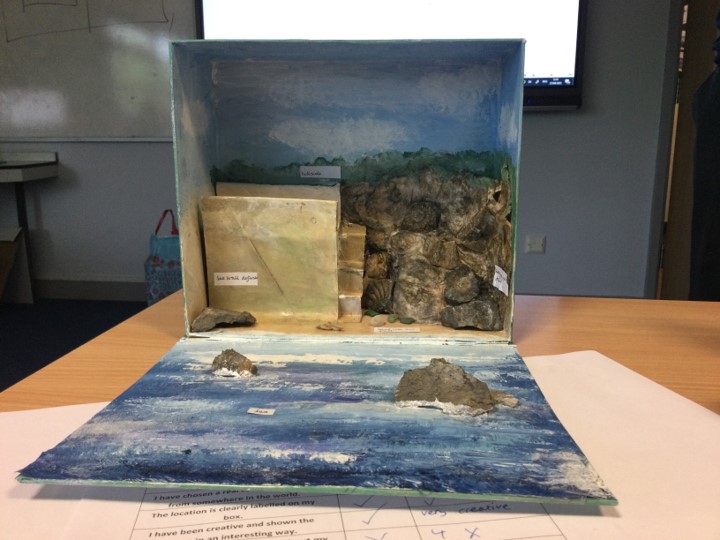 Also a special mention to Jack Passey, and Katelyn Arnold for their models. Well done to all of the pupils, the standard was incredibly high.
From the Geography department,