Songwriting competition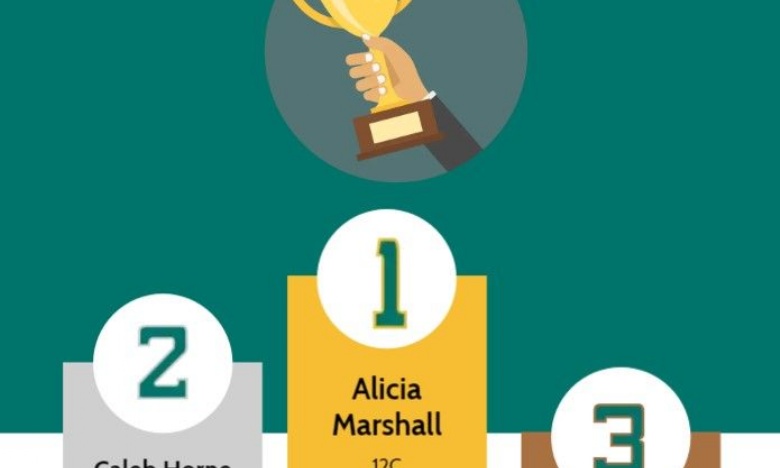 The results of the Songwriting contest are in.
The Balcarras music department has been hosting a songwriting competition, open to all year groups and styles of music. The results from this are as follows.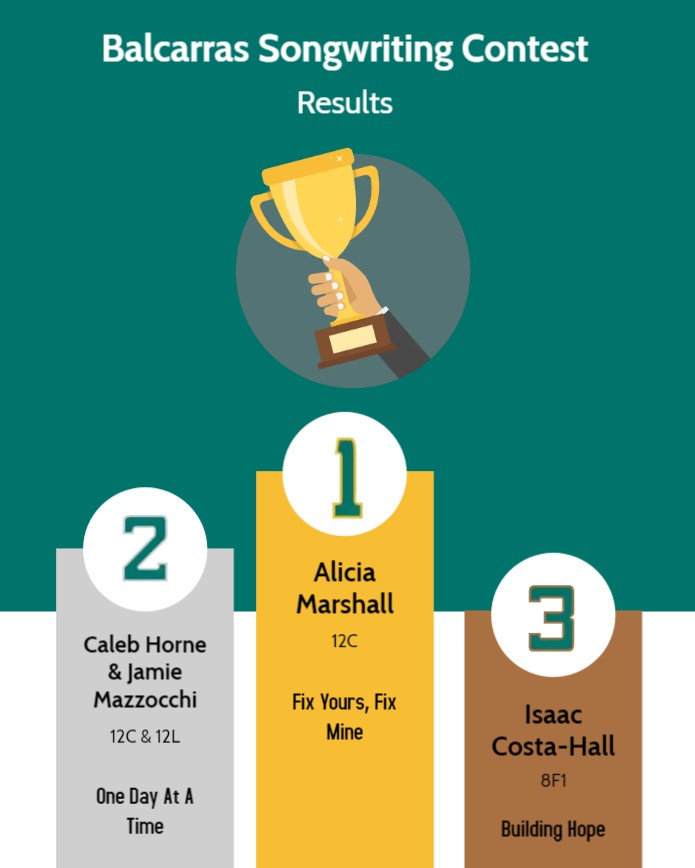 1st place - Alicia Marshall
2nd place - Caleb Horne & Jamie Mazzocchi
3rd place - Isaac Costa-Hall
Thank you to all students who submitted their efforts for the Balcarras Songwriting Contest. The contest was a great success and attracted talent from all year groups across the school. We had a variety of different styles, influences, and compositions which was amazing to hear.
If you didn't manage to attain a place amongst the top three, please do not feel disheartened, there will be additional opportunities for you to have your work showcased and we very much look forward to hearing your future compositions.
Dan Armstrong
Balcarras Music Dept.