Balcarras students quiz local MP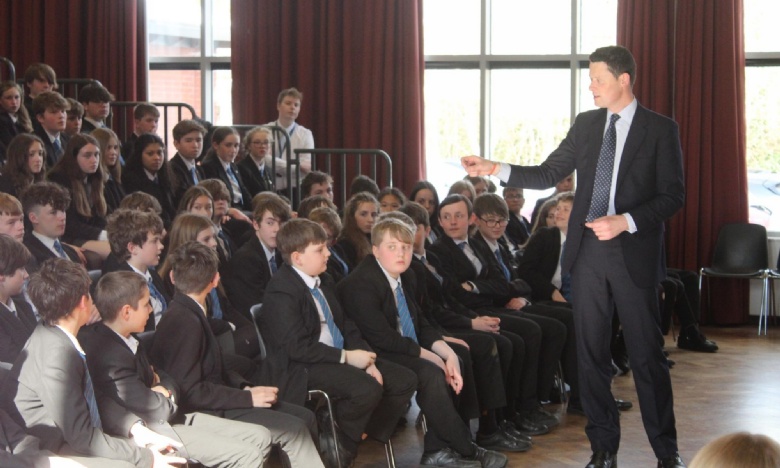 Pupils in Year 8 and 9 spent an hour with Alex Chalk on Friday 25th March. Alex talked to them about his role as MP and Solicitor General and also explained how the House of Commons works. We set the hall out to resemble the House of Commons and Alex talked the students through who is who in the House and where they sit. After his presentation there was a chance to ask questions and our Year 8 and 9 students really put him through his paces. There was a broad range of questions from climate change to the cost of living, from Ukraine to managing stress and anxiety.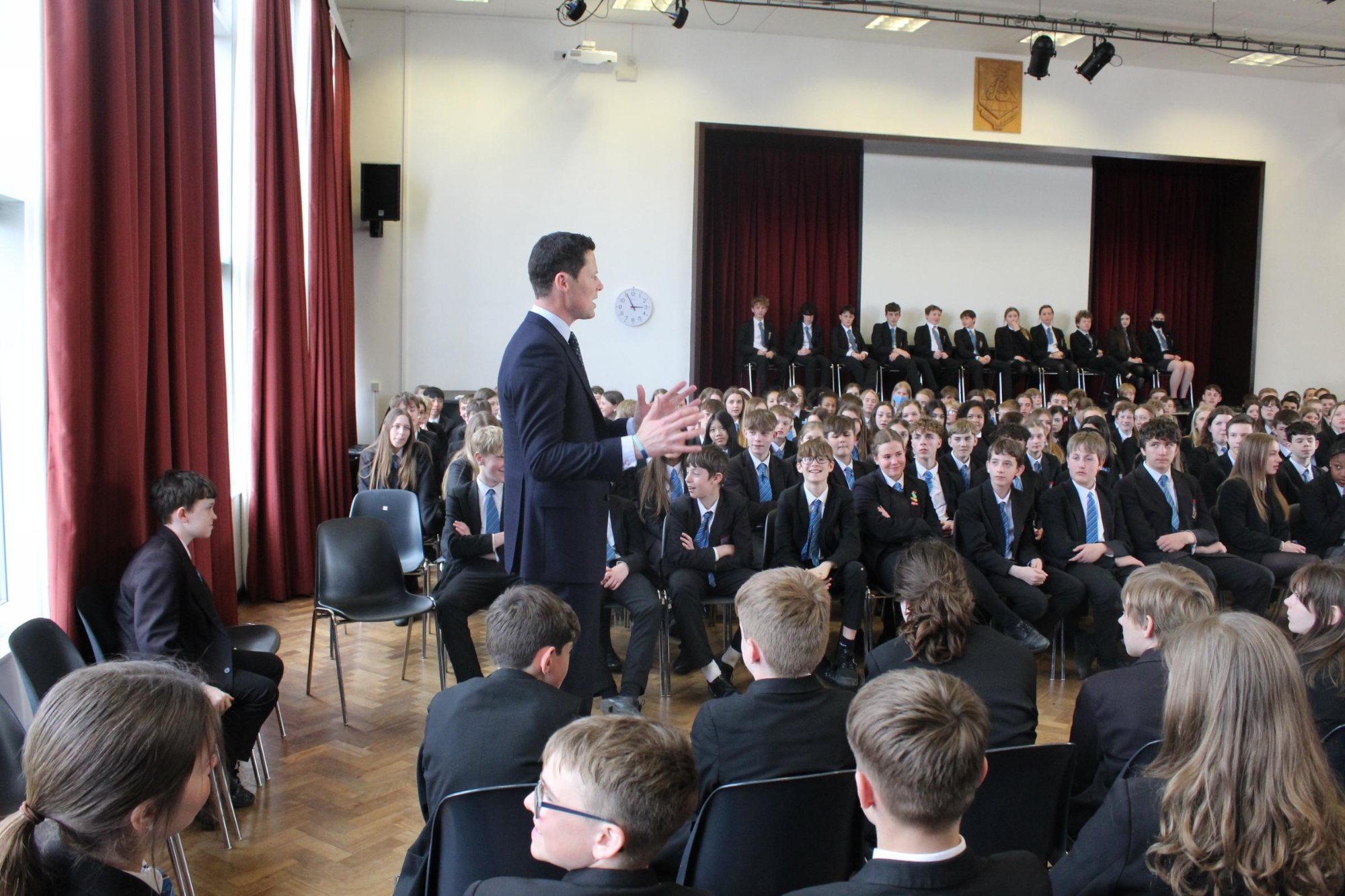 Alex stayed after the session to meet pupils at the gate and he even stayed on for staff football which is a regular Friday afternoon event for the teachers.
We are very grateful to Alex for giving his time to meet our pupils. We are also very proud of our young people. They are politically aware and confident enough to ask searching questions.
Dominic Burke
Headmaster