History Podcast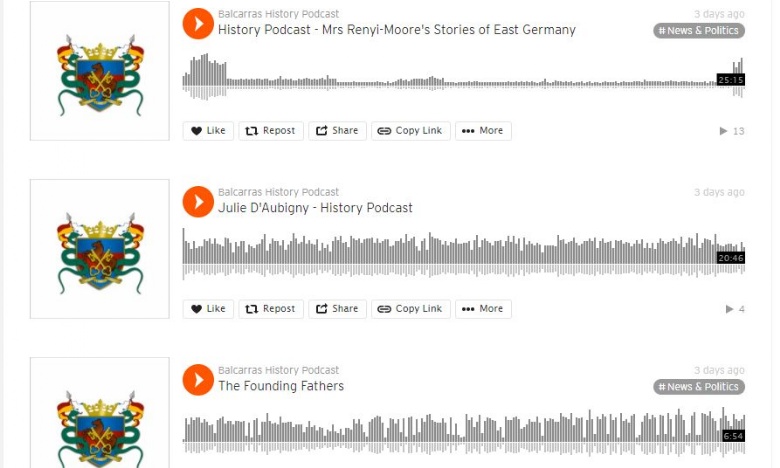 What do the Founding fathers, flat earth theory and Eastern Germany have in common? They are all topics of this years History podcast competition.
This year's History Competition winners were - William Pearne, Jem Paris-Johnston , Fin Buttle and Erin Dutton & George Hadden - all of whom have produced exemplary podcasts.
Please click on the Balcarras History Department's Soundcloud link below to listen to their entries:
https://soundcloud.com/user-482083424
The quality is envious of any Spotify podcast or BBC production.
Also a huge thank you to one of our excellent teaching assistants, Mrs Michaela Renyi-Moore who allowed us to record her experiences of life growing up in Communist Eastern Germany as a brave "first" for our competition.
Mr M Stoker
Head of History & Politics