New Boiler Warms the Heart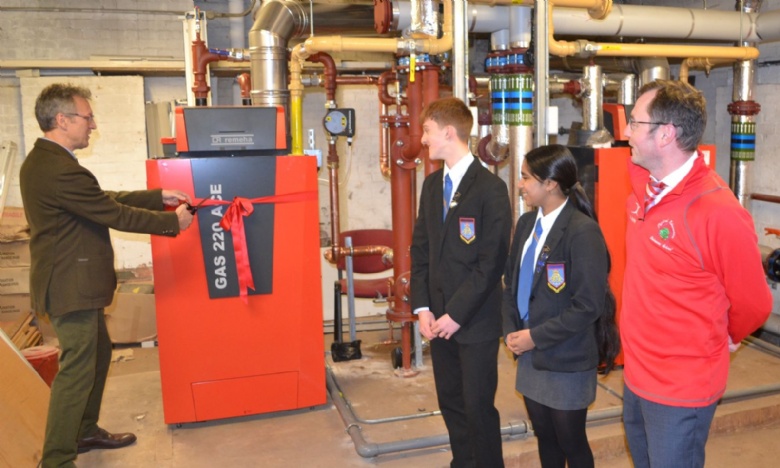 After 15 years of great service, Old Bessie finally heated her last radiator. Typically, she decided to fail just as the coldest month was approaching.
The English Department suffered the coldest rooms throughout the first 3 weeks of 2022, so it was only right that the guest of honour cutting the ribbon on the school's brand new boiler should be Mr Sharkey, Head of the English Department.
Carool Sunny and Jim Chappell-Smith, the House Captains for Ottewell, were there to represent the students at the opening ceremony. The ribbon cutting took place in the very bowels of the school, where few have entered (and even fewer found their way back out).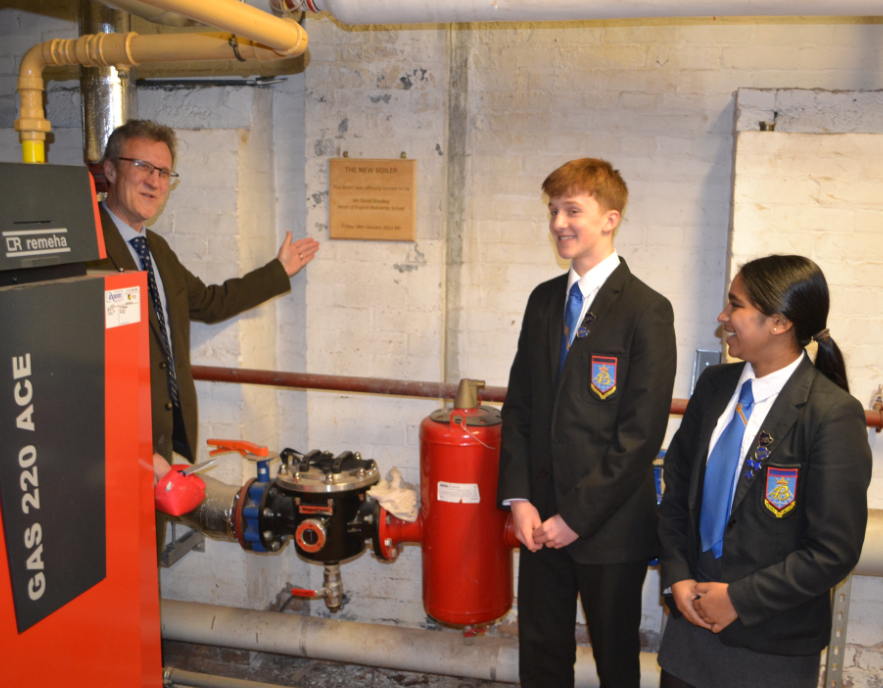 Fortunately, the event passed off with great success; New Bessie is happily warming the classrooms and the hearts of all the students. Long may she serve the school.
Mr Baxter