House Dance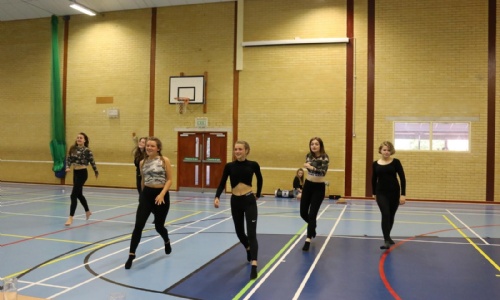 Ottewell win the House Dance competition
House Dance
On Thursday 15th June, the annual House Dance competition was held and this year the standards were as high as ever. The theme was "Dance around the world" and included a range of styles of dance such as Spanish, tap, the Hakka, Irish and street. As well as this, the music and costumes were well organised and represented a variety of countries. In this year's line-up, there was a face-off between two year seven Hakka Dances (7S1 and 7O2). As well as the Year 10 Foley group performing an incredible 'mash up' dance which proved very entertaining. There are too many great dancers to mention but they were all very highly commended by their Heads of House. Many dances will be included in the upcoming dance Fest on Wednesday 29th June.
Overall, great efforts were shown from every house, but it was Ottewell who took the cup this year with Foley coming in close second. Molly Hughes was awarded the Lewis Cup with her exquisite modern dance inspired by a Spanish influence.
Heads of Houses were delighted with everyone's efforts, and the performing Arts Captains who did a brilliant job of organising and getting people involved. The dancers would love to thank the teachers involved in making such a successful competition. These teachers are Mrs Baker and Miss O'Riordan. We would also like to thank the judges who gave up their time to watch the dancers perform, these judges are Keith Smith, Hannah Churchill, Rhi Banyard and Liz Saunders. Everyone had so much enthusiasm and we were excited see the on-going participation at Dance fest. It was a truly fantastic event and every participant should be extremely proud of themselves.
A huge thank you to everyone involved!
Alice Hodges and Saoirse Easton-Lawrence
To see more photos of the event click here