Alex Chalk rounds off History and Politics fortnight in fine style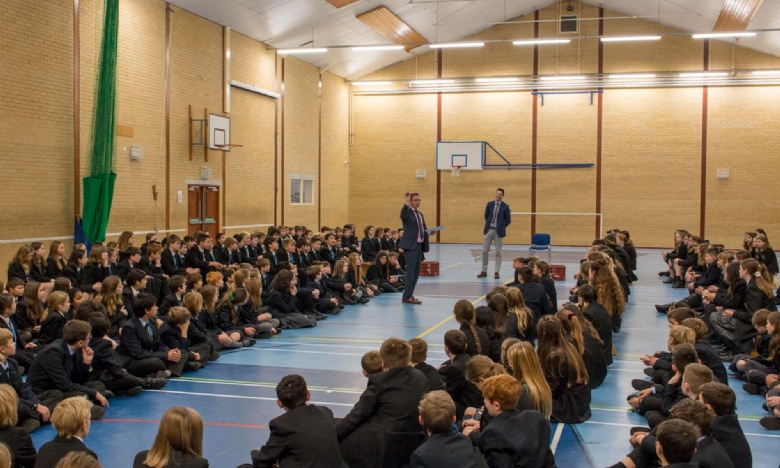 On Friday 19th November the Right Honourable Alex Chalk MP came in to school to meet Year 7 students from both Balcarras and The High School Leckhampton. The event was hosted by the history department and was held in the sports hall which was set out to resemble the House of Commons (as closely as we could!)
Mr Chalk explained to the pupils what he does as an MP but also his role in government as Solicitor General. He also explained to them how the House of Commons works which included several anecdotes from his six years working inside the chamber.
It was a great chance for our youngsters to meet their representative and to ask him questions. They certainly took their chance asking questions which ranged from MPs having second jobs, to his views on COP26. They came across as politically engaged and it was clear that there was a genuine interest in what he does and how the system works.
I finished the session by urging our young people to become increasingly politically aware as they grow up. One day the future will belong to them and it is they who will shape our society through the middle and end of this century.
I would like to thank Alex Chalk for giving his time so freely and for being so willing to engage with our pupils.
Dominic Burke