Empty car park day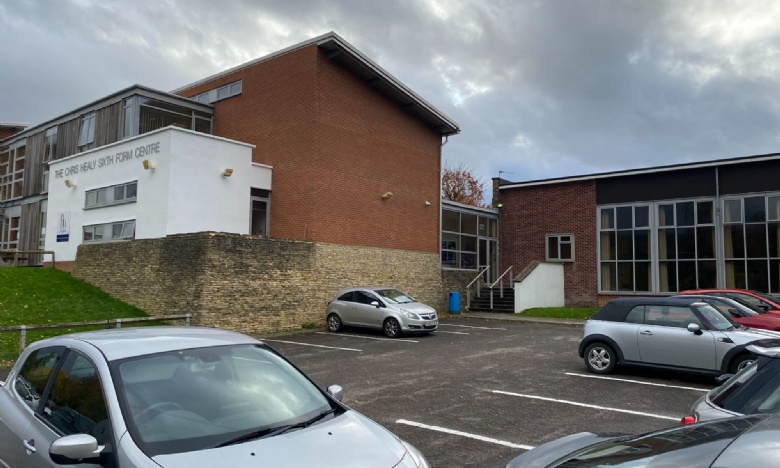 Friday 12th November Balcarras and the High School Leckhampton held an Empty car park day
As part of our commitment to reduce the schools carbon footprint and to encourage active lifestyles the school held another 'Empty Car Park Day'. The aim of this was to encourage staff and pupils to either walk or cycle to school. Then for staff who live further away to car share.
The day was a success and there were a total of 74 bikes in school on the day. Up on normal counts of bikes.Two random pupils were picked as winners of a set of rechargeable night lights. They were Rhianna Veenstra 801 and Mason Blakie in 10G1.
A large proportion of pupils walk in to school and those that did had the chance to win a spot prize at the beeches gate. The following pupils won a reflective LED armband to encourage safe walking to school (Bradley Preen 7G1, Sophia Fiona Thomas 8F1, Nick Osbourne 12D, Renee Peyman Yr 9, Alfie Lomas 9F1, George Campbell 12A, Frankie Oleary 9F2.
The High School Leckhampton has had a massive uptake of pupils coming in by bus, and each tutor group had a winner who has taken the bus into school. In 7IS this was Ned Mansell. Euan Cameron-Mitchell was the winner in 7CH, Henry Taylor won in 7WI.
In terms of the staff the number of cars was down to only 94. This was a reduction of 25% of the normal volume of cars. There were at least 20 staff who walked, ran, cycled, or car shared on the day. The winners of the light up arm bands were Mr Harding, Miss Noble, Miss Bird and Miss Kennedy. The winner of a set of rechargeable bike lights was Mrs Spring-Wallis.
Special thanks to the Eco-Club who helped to hand out prizes and to everyone who made an effort to come in to school not by car.
by Jon Pearce