Prize giving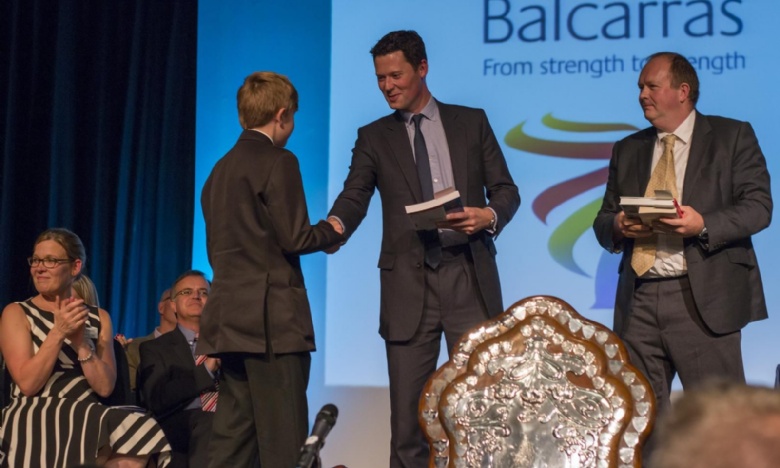 Balcarras celebrates pupils' achievements
Prizegiving was held on Thursday 19th October at the school and the guest speaker was Alex Chalk MP. The evening was a great event to celebrate the achievements of the pupils. There were talk from the recent Expedition to Nicaragua, Honduras and Panama and about the Art in the curriculum. There were also two musical items performed by Oskar Brennan and Emily Chestney, which were fantastic. Mr Burke gave a great speech as did Alex Chalk. Mr Chalk talked about persevering through adversity, which was good to hear.
There were 130 pupils who received prizes for; commitment across the curriculum, subject prizes and house prizes. There were also a large number of sixth form students who received prizes for; outstanding GCSE and AS results.
There were also a few surprise prizes on the night, which were; the David Nock award for great sportsmanship which was awarded to Isobel Green, the Laura Edwards award which went to Meg Carson, the Megan Ashworth award which went to Elicia Lyford. The two final prizes are awarded for all round commitment and dedication to the life of the school. The one for the lower school is the Ron Marshall award which went to Ella Grainger and the one for the upper school is the JM Alcock award which went to Kieran Green.
To see more photos of the event see here
by Rebecca Atkin