Eco Exchange with Russia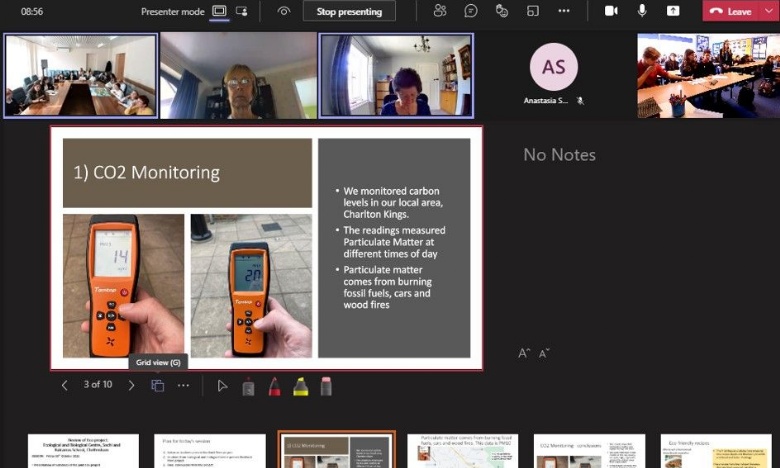 Balcarras pupils share Green ideas with school in Russia
Balcarras pupils in the Eco group and also Year 13 Russian students have been meeting with a school in Sochi Russia, to share good practise on reducing our Carbon Footprint.
During the Eco Exchange last Friday, we discussed the outcomes of our joint effort from the Eco Club here and the one in Sochi. The project focuses on minimising the effect of climate change and it starts by monitoring it.
We used monitoring devices in the local area around the school to measure the amount of particulate matter that comes from burning fossil fuels. We found that during Rush hour there is the most particulate matter, which comes from burning fossil fuels (car exhausts). The highest reading was 25 μg/m3 of PM10 along the Cirencester Road.
Later we shared eco-friendly recipes with the Sochi school even having their own cookbook containing sustainable recipes in English and Russian. The Russians had a number of dishes such as 'bread pies'.
Finally, we have been making bee and insect homes with the Tech department. The idea behind this is to put these in the school grounds to create a hospitable environment for pollinating insects.
We are going to keep pushing these ideas because of their positive impact but also because of how much fun it is to interact with the Russian students!
by Chiara Contu (Year 9)