Tree planting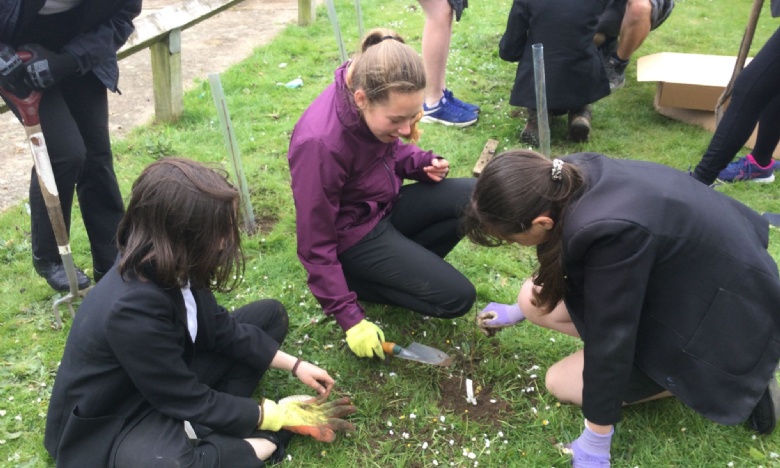 The Year 8 Eco club have planted 60 trees at school
At the start of May the Eco club were busy planting trees in the school grounds. They managed to plant 60 trees on the school site. These were native broadleaf species, that will provide habitats for animals, take CO2 out of the atmosphere and improve the biodiversity of the site.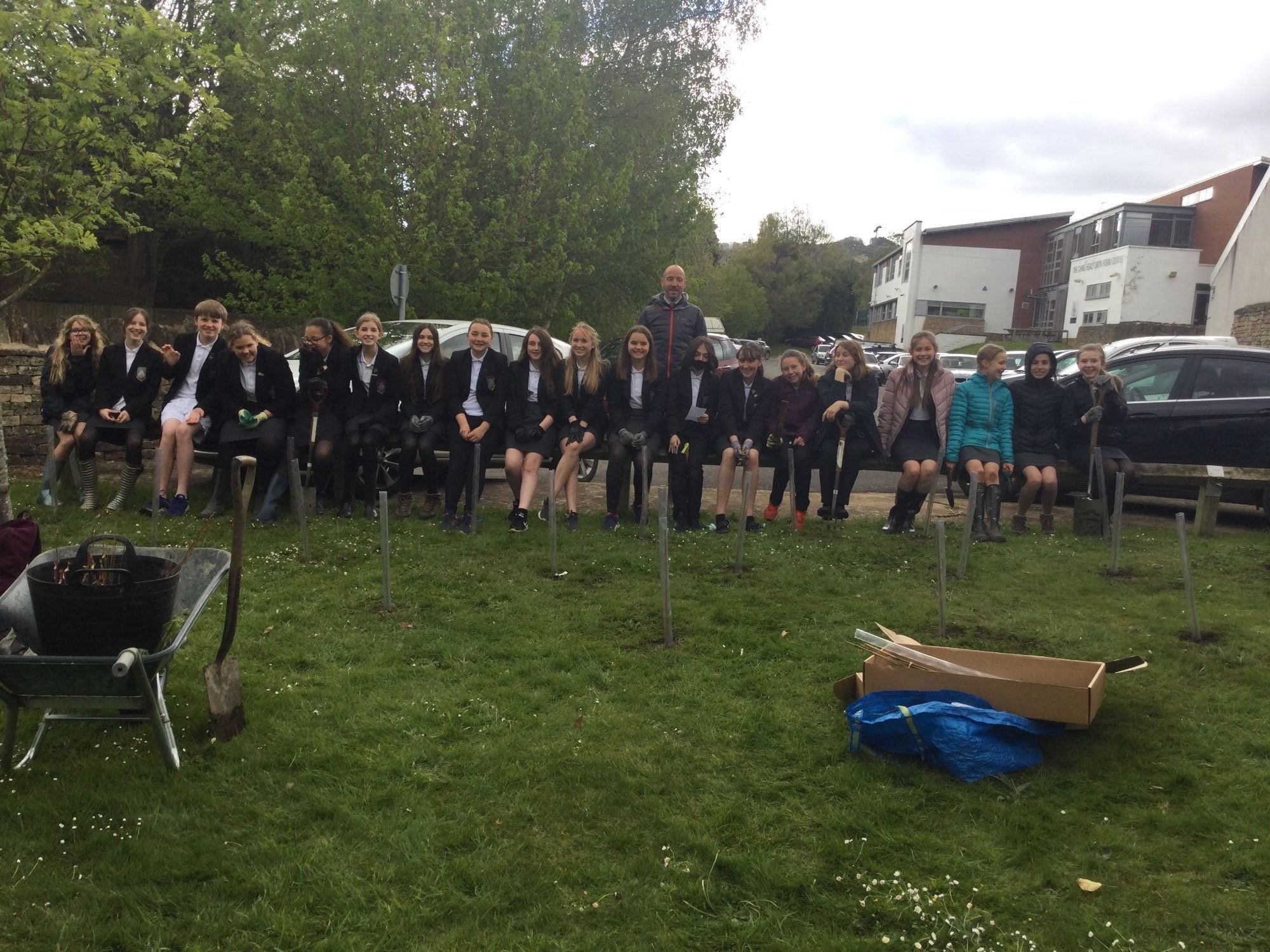 Half of the trees were planted to create a hedgerow near the front of the school, these included Dog Rose, Hawthorn, hazel, crab apple and dogwood. The other half of the trees were planted at the top of the school field, where they will also help soak up water coming off of the hill, these species included silver birch, rowan and wild cherry.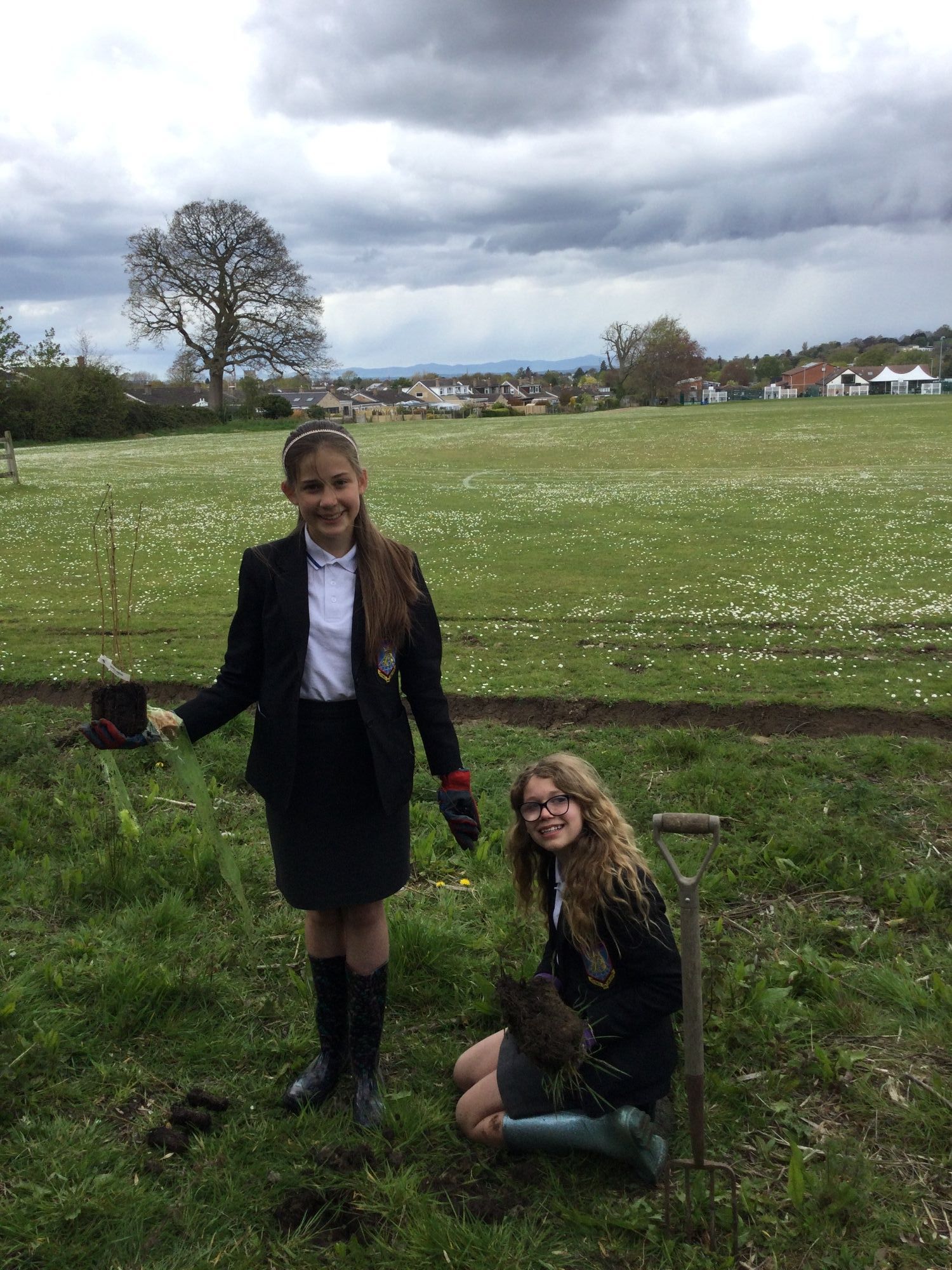 The trees were kindly donated to the school by the woodland trust who have been offering free trees to schools and community groups. This also supports the local council who have declared a 'climate emergency' and have set a target to reach a carbon net-zero target by 2050.