House Music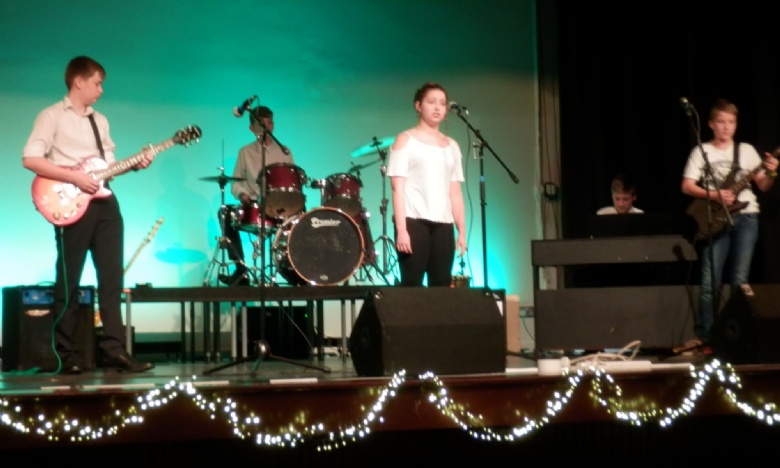 This years house music saw the level of competition increase
House Music 2017
This year's House Music Competition proved to be another huge success. All houses were asked to prepare and perform seven pieces, linked by a theme. The categories were:
House Choir Song
Junior Solo (Years 7-9)
Junior Open Piece (solo or ensemble)
Senior Solo (Y10-13)
Senior Open Piece (solo or ensemble)
6th Form Open Item (solo or ensemble)
Group Piece – any year group(s)
Sixth form students worked incredibly hard to organise their respective house, run auditions, prepare music, run rehearsals and encourage as many people as possible to get involved. It was even more of a challenge this year with space being so limited due to the Music Department new build. However, all Houses rose to the challenge superbly.
The results were:
First Ottewell
Second Foley
Third Graveney
Fourth Selvey
Lisa Mayo, Head of Gloucestershire Music Service, and Nick Steel, Schools Manager for Gloucestershire Music Service, judged the competition, assisted by the Music Department staff. It was a close competition and all those who were involved should be very proud of their achievements.
Eight acts, two from each House and including all four House Choirs, were then asked to perform to year 7 in the afternoon. Those eight acts, along with an additional seven acts, performed in the House Music Highlights concert on the evening of Tuesday 17th October. Again, performances that night were of a very high standard and I hope those people in the audience enjoyed the evening's entertainment. There certainly seemed to be a lovely atmosphere in the Hall and there were some lovely, positive, comments afterwards.
This was my first experience of the House Music Competition at Balcarras School and I was very impressed by what I saw and heard. The number of students involved was amazing. We would love to see more students getting regularly involved in Music extracurricular activities – the talent and ability is clearly there! It is not too late to get involved and be part of the Christmas Carol Service, which already promises to be another wonderful occasion.
Many, many congratulations to all those who took part in House Music this year. For those that didn't…there is always next year!
Mrs Chong
Director of Music
To see photos of the house music even click here