Update From the Head 25th September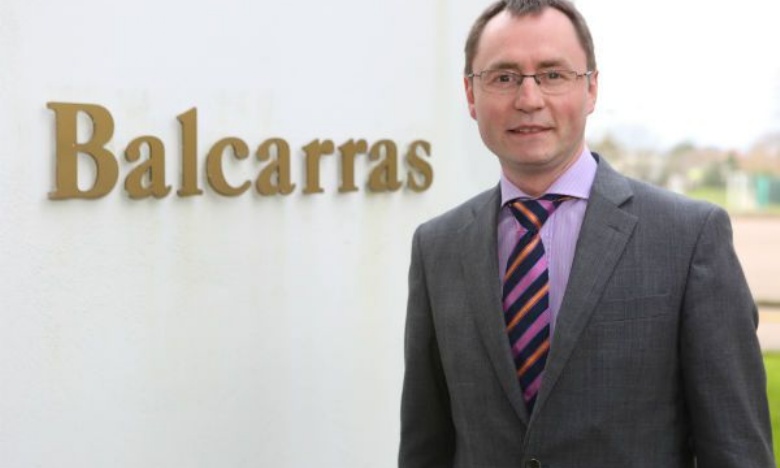 Dear parents,
Welcome once again to the weekly update. It seems like only two minutes ago that I was composing the last one—the weeks are just whizzing by.
I am pleased to say that the atmosphere in the school continues to be superb. The students have adapted brilliantly and there is a real sense of purpose around the place.
I felt a little sad yesterday afternoon because normally the school would have been gearing up for Open Evening, which is an event that not only showcases Balcarras, but serves to unite the school community. There is a virtual tour on the website and I would like to thank those students who were involved in putting that together.
COVID 19 Response
We continue to be pleased with how our arrangements are working but we review them constantly. We are a little concerned about how we will operate during wet breaks and lunch and we are looking to create more outside cover in the school before autumn really sets in.
The staggered start times are working well and it was definitely the right move to restore tutor time in the morning for Year 8 and 9.
Parents Evenings
We are going to run our parents evenings via an online virtual platform this year.
Year 7
Parents have been emailed instructions on how to book an appointment. Bookings open at 8am on Monday.
The instructions can also be found at the bottom of this article.
Year 8
The Year 8 parents evening involves more of our staff and so in order to give time for proper training this has been moved to Thursday 5th November. Parents of Year 8 pupils will be emailed more details closer to this date.
Careers Fair 2020
Our annual Careers Fair is a great event and normally we have a broad range of employers and educational providers visiting the school. Obviously this isn't possible this year but instead the Careers Department have organised a virtual event which will take place on Thursday 1st October from 5pm till 8pm. Please visit the 'Virtual Careers Section' on the Careers Pages of the VLE for links to the various presentations.
For more information see this link:
http://www.balcarras.gloucs.sch.uk/news/?pid=3&nid=1&storyid=446
My thanks to Mrs Bull and Mrs Lewis for setting up such a great event.
UCAS Early Entry applications for Oxbridge & Medicine, Dentistry and Veterinary courses
Our current crop of aspiring Oxbridge and early entry applicants are working with an excellent sense of purpose and have been attending the additional support clinics we have been providing to ensure that their applications are as strong as they can possibly be. Our internal deadline for these UCAS applications to be completed, along with personal statements, is Thursday 1st October. This will allow each application to be thoroughly checked prior to submission. We wish all our early entry applicant the very best of luck with their applications.
Several of the zoom sessions that have been organised for the Virtual Careers Fair on Thursday 1st October will of considerable use and value to any UCAS applicants - in particular the sessions from the University of Oxford which will focus on 'Making a Competitive Application', the session from the University of Bath which will address 'Personal Statements', and the session from Cardiff University which will explore choosing Russell Group universities.
For all non-early entry applicants, UCAS application support clinics will continue to be provided throughout the autumn prior to the December internal deadline. Similarly, for any Year 13 student not considering university as their next step post-18, there will be ongoing support.
If you ever have any queries or concerns regarding post-18 destinations or would like further advice, please do contact Mr Leatherbarrow in the Sixth Form.
Prize giving 2020
It is with great regret that we will not be able to hold the usual Prize Giving event in October for pupils, parents, teachers and governors. This is usually such an important event for the school, giving us the opportunity to celebrate the successes both in the curriculum and in extra-curricular activities of the previous academic year. However, we feel that it is still important to recognise the achievements of our pupils and congratulate them on their commitment to their studies. To that end there will be a number of prize giving assemblies before the end of this half term. These will be conducted in their year group bubbles and will be led by me with a few members of senior staff.
Extra-Curricular Activity
We are committed to ensuring that as much extra-curricular activity survives the pandemic as possible. It has been great to see house matches taking place after school this past two weeks and last night I observed the auditions for the school film that the performing arts department is just embarking on. We are committed to putting on as much as we can whilst also sticking scrupulously to the safety measures that we know are so vital. Mrs Atkins published the extra-curricular list this week and instrumental music lessons will begin shortly.
Please do encourage your child to get involved.
What to do if your child is feels unwell
We have published our own guidance on this here:
http://www.balcarras.gloucs.sch.uk/news/?pid=3&nid=1&storyid=440
But this week the government also wrote to all parents stressing the symptoms to look out for. The letter is available here:
http://www.balcarras.gloucs.sch.uk/news/?pid=3&nid=1&storyid=448
I think the government in concerned that some children are missing school when they don't need to although I have to say that attendance has been strong as usual here.
History Competition: East Side Gallery
I've lost count of how many times I've been to Berlin on school trips but it is somewhere around 15. I always enjoy the visit to the East Side Gallery which is the longest original section of the Berlin Wall that remains.
The history department has launched a competition to design art work in order to create our own 'East Side Gallery'
I notice from the website that it says that entries are welcome from students and staff but I am sure that the department would allow parents to enter as well!
See the link:
http://www.balcarras.gloucs.sch.uk/news/?pid=3&nid=1&storyid=444
Breaking the Ground
This week I attended a 'breaking the ground' ceremony for The High School Leckhampton. It was a lovely event and the weather was positively Mediterranean. For a news article see this link:
http://www.balcarras.gloucs.sch.uk/news/?pid=3&nid=1&storyid=447
It's Friday again! Enjoy the weekend.
Dominic Burke