Update from the Head 4th September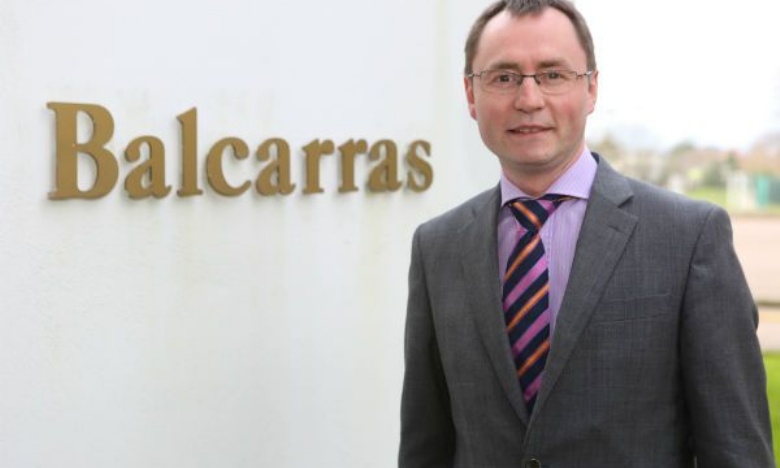 Dear parents,
It has been a GREAT first week at Balcarras. I would like to pay tribute to our young people…they have conducted themselves superbly all week and settled in remarkably well. It will take time to get fully used to our new procedures but so far so good. Could I thank you for the tremendous support you've offered this week—we are very fortunate to have such supportive and cooperative families.
I would also like to pay tribute to the staff of the school who have done a terrific job of creating the right atmosphere in the school. We have always said that we believe school should be fun and that students should enjoy the experience. We are determined that this will continue to be our main aim—to create a positive and enjoyable educational environment—even though we have to change our procedures.
I can't tell you how good it feels to have the school back together again.
Cashless Catering
Before lockdown we made the decision to move to cashless catering probably from May 2021. In preparation for this we did several visits to other schools. One common piece of advice was to operate your new system (cashless) and your old system (cash) alongside each other for at least a few weeks. Well, we can't do that. We have decided to remove all cash from the school. So from next week we are launching our cashless system.
I want to say from the outset that we know that there will be a few bumps in the road as we settle in this new system. Today your child should have received a Balcarras cashless card with their name on it. Year 10 and 11 and anyone else who didn't get their card will do so on Monday morning.
Over the weekend you should be able to put credit on to your child's card. Mr Cole has sent out the following message:
Payments for catering can now be made through Scopay which can be accessed through the schools website, click on the £ symbol at the top of the page, log in to Scopay and click on canteen and add funds, please remember to top up before Monday.
Although many parents have already done this, we are aware that some are having difficulty accessing the system. We are working on this. We know that there is an issue for Year 12 students joining the school from another school and we are working fast to solve this. I would be grateful for your patience as we get this new system established.
If you are unable to access the system over the weekend, then please send your child in with a packed lunch until we have sorted out all of the gremlins.
Communication
We will continue to issue regular updates via the website but I also want to get back into the regular habit of issuing newsletters and we will issue the first of the year next week.
Travelling to and from school
Our strategy in school rests on trying to create as much separation between year groups as possible. Obviously we aren't able to control the journey to and from school. Please encourage your children to walk in with students in their year group. This will help to reduce the chances of transmission.
Next week
We will continue to review and refine our COVID systems next week and in to the future. We won't allow any letting up—we have to stick to our plans and enforce them. Thanks for your support.
Planning Application
I put an update on the website about this earlier this week. It is a very exciting development for the school and I am hopeful that it will progress through planning shortly. For one year we are proposing to host The High School Leckhampton on our site. This school (120 pupils) will operate separate to Balcarras but share some of our facilities e.g. catering and PE. It will run on a separate timetable to Balcarras and, in all likelihood, on a split lunch. The arrival and exit times will be different to Balcarras.
Once The High School moves to its new state of the art home at Farm Lane, Balcarras will then take ownership of the new block. This will provide much needed extra capacity and give the school some breathing room.
We are still in negotiation with the local authority and haven't yet signed the formal agreements on this. I want to, once again, reassure you that we will not do anything to endanger Balcarras. I hope you know by now that I am totally committed to this school and will always act in its best interests.
Once we have absolute certainty over the plans I will write to you spelling out the finer detail.
Enjoy the first weekend of the school year.
Dominic Burke