Open Evening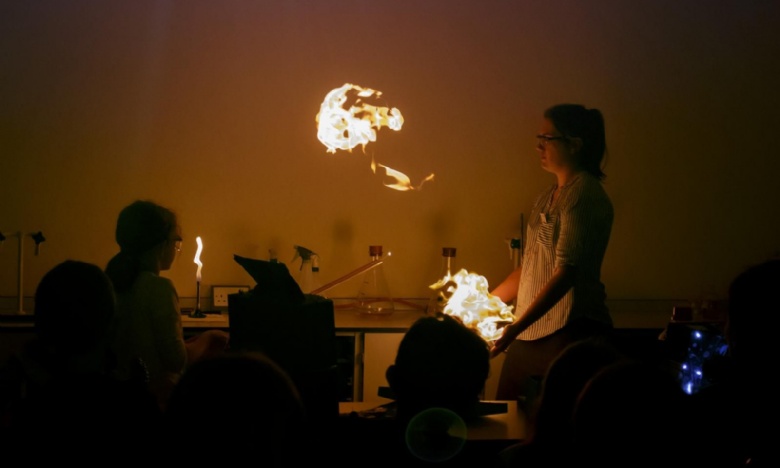 Balcarras gave a warm welcome to prosepective parents during open week and open evening.
Thursday 28th September saw Balcarras open eveing welcome a number of prospective parents around the school. There was an introductory speech given by Mr Dominic Burke and then Year 9 pupils acted as guides showing future pupils and parents around the school. There were events in each department and a chance for pupils to see some of the teachers and work produced.
If you would like to see any of the photos from the event then click here
A number of parents have let us know how much they appreciated the evening, see the comments below.
"Dear Dominic,
I wanted to drop you a quick email as I visited your school last night for your Open Evening. I wanted to say it was wonderful looking around the whole school and attending the presentation in the Hall. I can only imagine that many hours of work had gone in to the preparation for the evening. After looking around all the local schools, Balcarras will be my sons first choice and I am hoping that he will be joining the school next September. Many thanks"
Tam Wood
Charlton Kings
"Dear Mr. Burke
I am writing to thank you and the entire Balcarras team for a fantastic open evening last night. Your school has a very special feel that I can't even put into words. It's the warm atmosphere, the staff, pupils, environment, resources, everything...
I would be grateful if you could extend our particular thanks to our amazing tour guides, Harry and Harry. They truly did a fantastic job and it would be wonderful if you could convey our thanks as follows below.
Kind regards"
Melanie Featherstone

"Dear Harry and Harry, tour guides extraordinaire!
We would like you and your teachers to know how much we appreciate you taking up your free time yesterday evening to show us around your fabulous school. You did yourselves proud. We were so impressed by your confidence, politeness, friendliness and helpfulness. Your pride and enthusiasm for your school shone through the whole time you spent with us and we learned so much more about daily life at Balcarras by speaking to you both than it is ever possible to read in a brochure or on a website. It's the little details that make all the difference on these occasions and you both delivered on that front. You were kind, patient and spent time getting to know our son (as well as his little brothers who'd come along too) to uncover the things that he is passionate about. Perhaps you were ideally matched tour guides for our family as you both have younger brothers yourselves and you seemed to really understand what made our boys tick. You held yourself with confidence and ease in conversation with us adults and you were keen to make sure we all got a positive first impression of the school. At 7.50pm you told us there would be a headteacher's talk that we might wish to attend which we had been previously unaware of, so this was extremely helpful advice. You arranged to meet us after the talk to finish our tour and sure enough there you both were waiting when we left the school hall. You stayed late after the open evening finish time to take us to the art classrooms. Really you went above and beyond the call of duty and we thought you were an absolute credit to your school.
Well done to you both on a great job.
Kind regards
The Featherstone family"
"I just wanted to drop you a line to compliment you on your fabulous students. I came to the open evening last night. I have been before as I have a child in 801 but each time I come I am impressed with how well your students present themselves. They are confident (but not arrogant), polite, well mannered, informed and the pair of year 11 girls last night who acted as my guides, had no problems communicating with a forty something year old woman and 10 year old child, a skill a lot of adults lack! I am very fortunate that my children can attend your school.
Kind regards
Sophie Gorman"