Midsummer Music is going live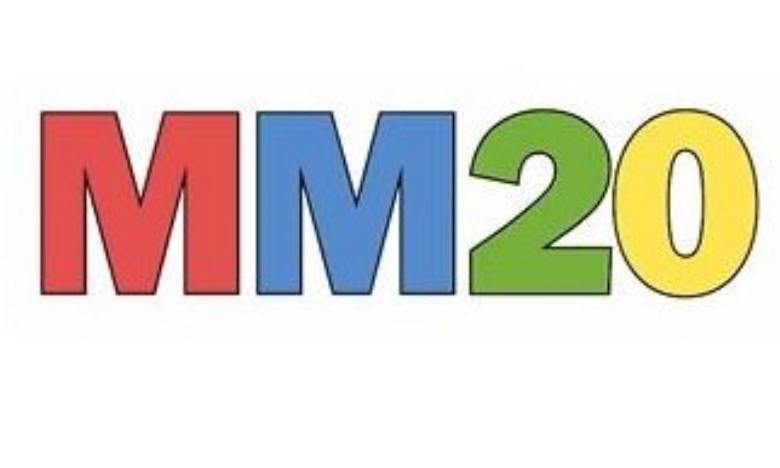 Misummer Music is taking on a digital format this year
We are excited to announce that this year, despite lockdown, Midsummer Music is going to go ahead digitally on the evening of Friday the 19th June 2020 there will be a live stream from 18.30!

Parents and pupils can log on to this event using the school VLE and the link here
Balcarras Arts Online 'Livestream' page, where we will stream lots of fun content including school production highlights and this year's Midsummer Music!
Can you guess the mystery singer? Click here to see the mystery singer videos. The identity of these virtuoso performances will be revealed on the night.
There is also a Great Balcarras Picnic this year to go with this event. This is the last challenge from the D and T department this academic year. So if you have some great photos of your food for this event then send them to Mrs Cozens (gac@balcarras.gloucs.sch.uk)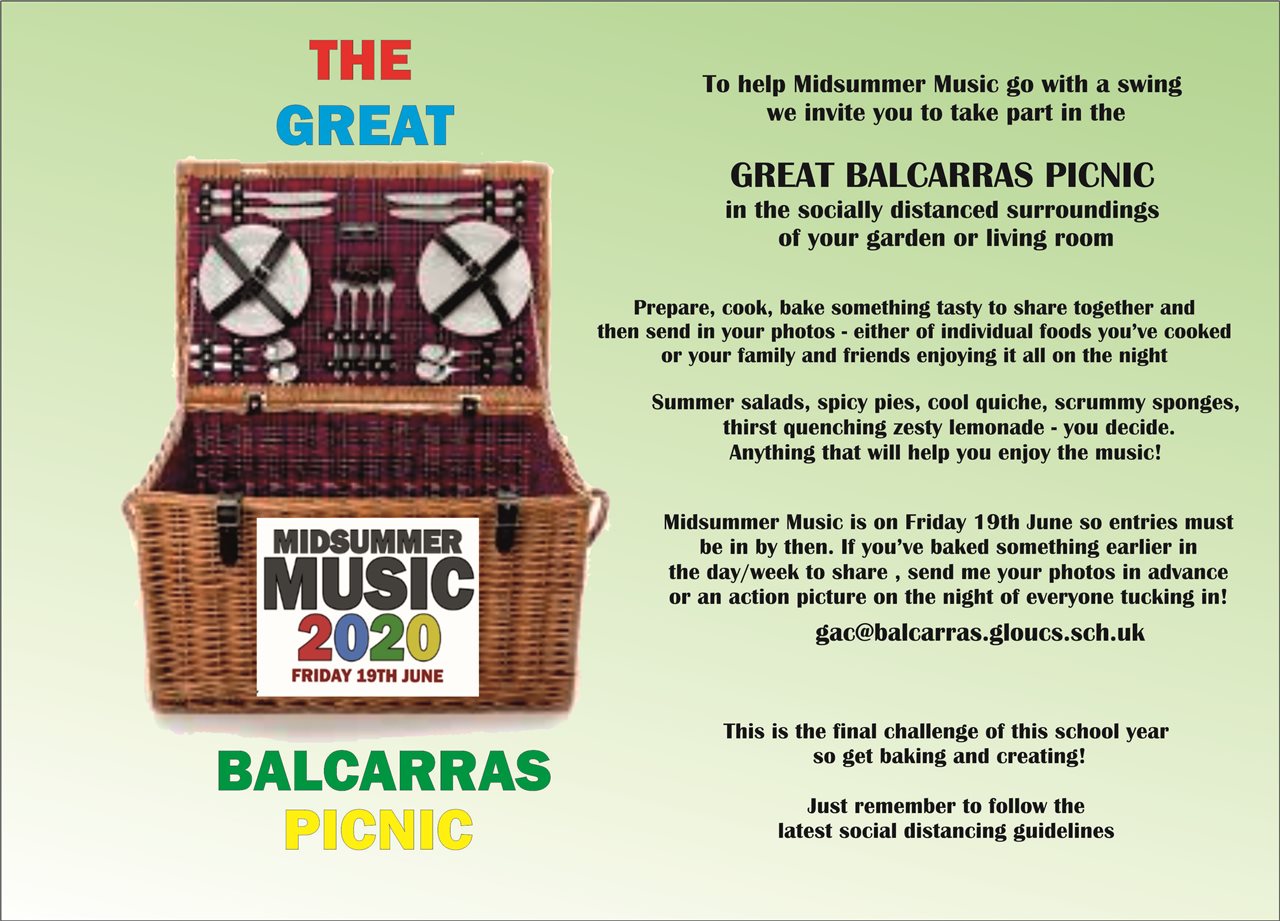 Many thanks to all of the pupils and staff who contributed to this event.