STEM week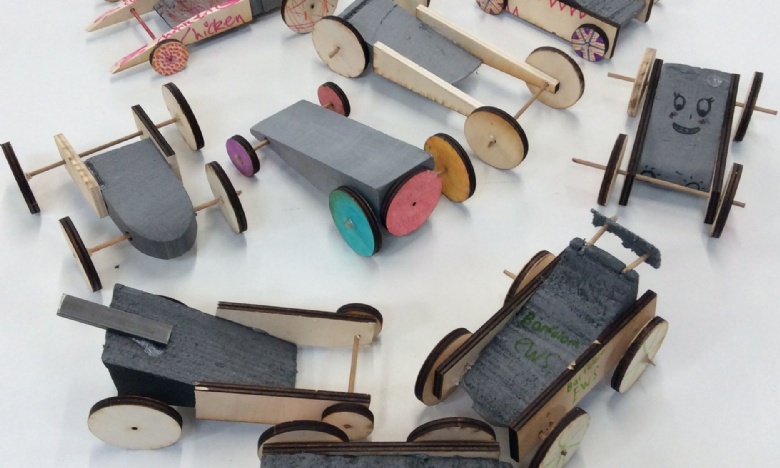 STEM week 9th- 13th March 2020
Stem week this year has been a jam packed week organised with the aim of as much participation as possible across the whole school.
Monday: All year 9 students are taking part in a workshop lead by the DT department. In 1 hour students design and prototype 'pinewood derby' cars to develop their understanding of friction, centre of mass and aerodynamics
Tuesday & Thursday: Two trips to Oxford's natural history museum with a total of 140 year 7 students across the two days attending.
Friday: 30 year 9 pupils signed up for an afternoon workshop with Swansea University students. The workshop was based on the Bloodhound project; the car that is set to break the land speed record. Our students designed their own model car and rocket launched them to see which can travel the quickest.
Throughout the week:
Each lunchtime there was a lecture from a range of outside speakers and science teachers. A highlight of the week was Richard Welsh, the CEA of Sundog tool, a company that create AI for Hollywood movies like Star Wars. The week then culminated in a quiz where members of staff go head to head alongside a student they have hand-picked.
Miss Evans and Mr Rothwell delivered an assembly to all year groups (7-11). This year the aim was to try and explain, newtonian and non-newtonian fluids with demonstrations and audience participation!
Our 6th form STEM ambassadors have written and planned a one off lesson to deliver to Y8 students throughout the week. This is a new initiative this year and testament to how competent our Y12 students have been. They are incredible role models for the younger students and the experience for Y8 and Y12 students was very powerful.
by Sian Evans STEM week coordinator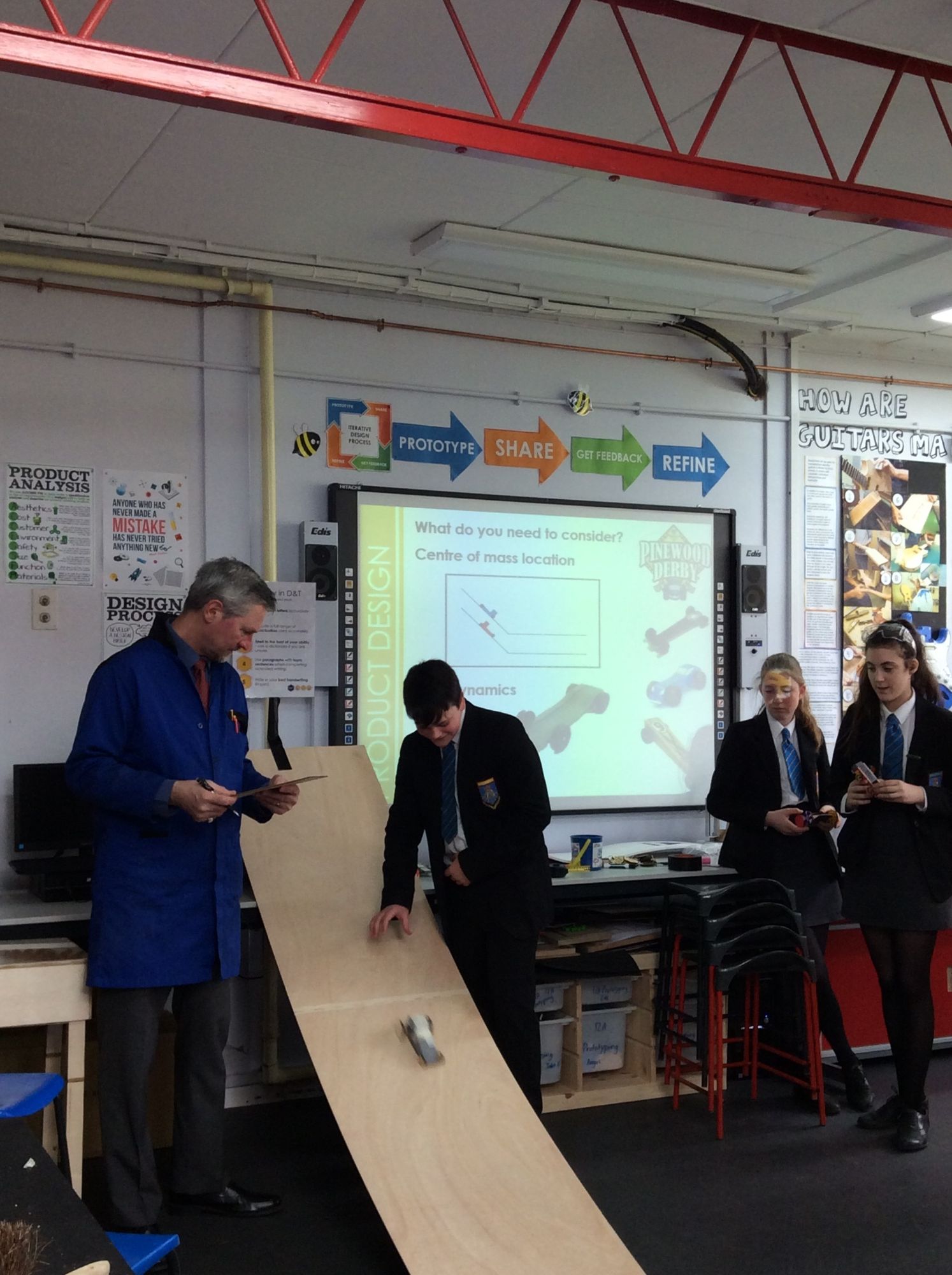 On Monday, year 9 students took part in the Design and Technology Challenge as part of STEM week. The D&T department held their own 'Pinewood Derby' and students were challenged with creating their own derby cars and competed to see whose car could travel the furthest.
In groups, all students were given the same basic materials but they were able to alter the size, shape and weight of their car according to what they had learnt about centre of mass location, aerodynamics and reducing friction.
The students created some fantastic cars, with the winning team's car travelling over 6 metres! Congratulations to Ella Makin, Isla Norton, Freya Webster and Grace Privett and were the overall winners on the day.
by Mrs Swanepoel head of D and T