World Book Day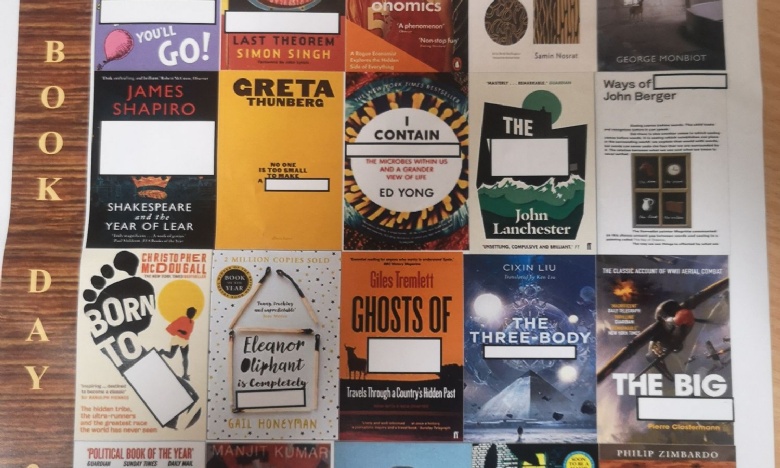 Competitions and Story Shares saw the school celebrate world book day
Last Friday was World Book Day, and the school celebrated reading and the written word. Dr Best organised a tutor group competition, where pupils had to complete the titles of famous books reccomended by staff. These were books that have inspired the teachers in their love of books.
Here is a range of covers of the books.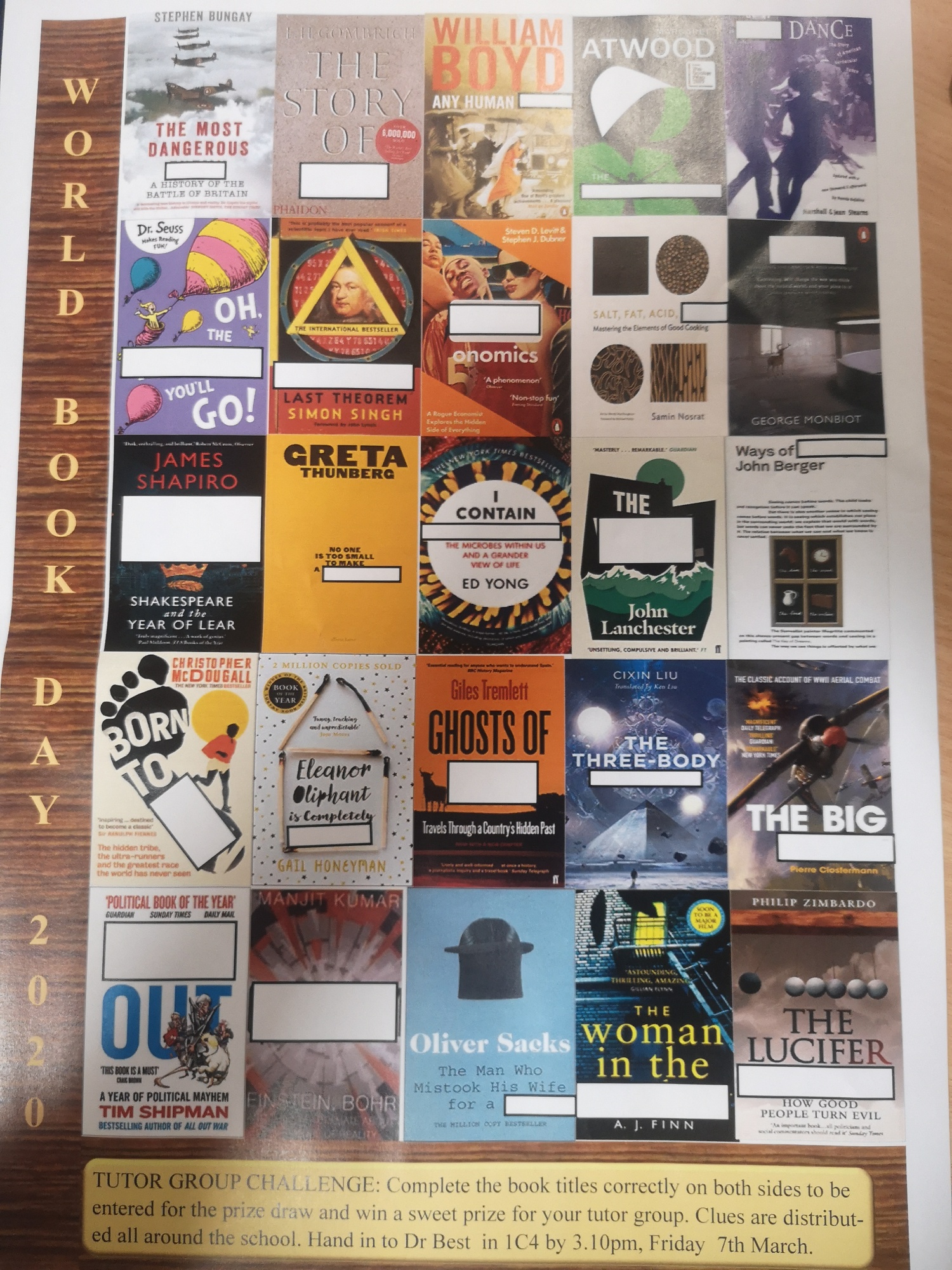 As well as the competition Dr Best arranged a 'Book cover sculpture' to promote the day, he describes it here
"the best symbol of what books mean to me is forty beautiful book covers (all recommended by Balcarras staff) folded into paper planes (by awesome 8O1), and suspended from five lengths of paracord, as if in flight, soaring towards that literary shrine which is the English department balcony. So whether you want to escape from the world in 2020, or just know more about it, get into a book and fly away."
Miss Wranosky celebrated World Book Day by encouraging 'Story shares' where tutor groups were encouraged to read newspapers, books, to share whole class texts, listen to audiobooks and to watch videos. As of today the school has completed 900 story shares in addittion to the normal work in lessons.