Anti Bullying Campaign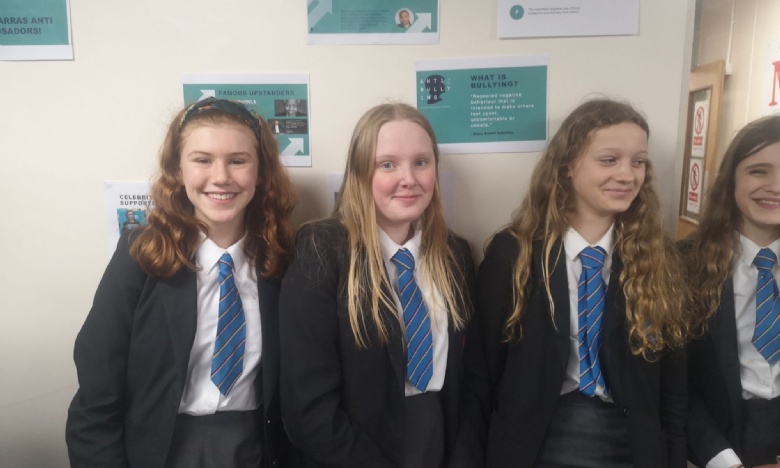 Some of the schools Anti Bullying Ambassadors
This week pupils at Balcarras have been working as 'Anti Bullying Ambassadors'. They held a healthy bake sale to promote the message of not being a bystander. By selling their home made cakes they also raised money for an anti bullying charity. Well done to all involved.
This is part of an antibullying campaign set up in 2011, as part of the charity the Diana Award. The program trains students to become Anti-Bullying Ambassadors in schools. In their role they help educate their peers on bullying, lead on anti-bullying campaigns, promote a culture which celebrates and tolerates difference and helps keep their peers safe both online and offline.
To learn more about the campaign and the Diana Award click here.