Girls are District Athletics Champions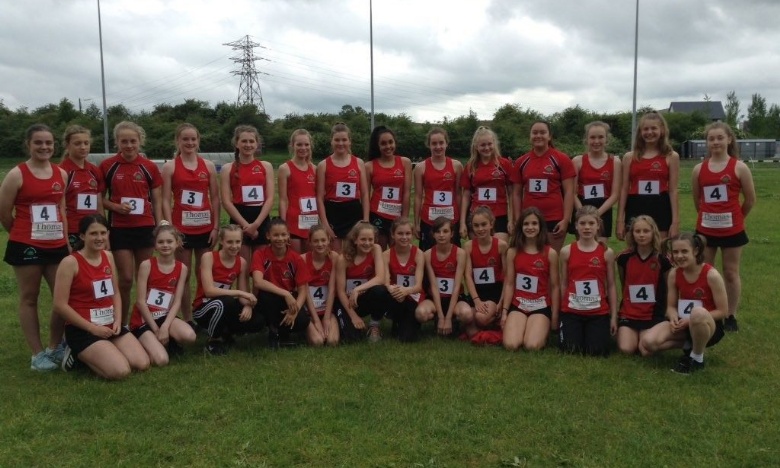 Cheltenham and District Girls Athletics Championships
On Wednesday 12th June, our Year 7 and 8 Girls' Athletics teams competed in the District Athletics Championships. Amazingly, both our Year 7 and Year 8 teams won their respective competitions which consequently meant that Balcarras won the overall combined competition. This is the first time Balcarras has won the overall competition since the school opened in 1986, so this really is an incredible victory! The pupils who competed at the championships put in some excellent performances and really were a credit to the school. If you would like to see photos/videos of our competitors, please follow the PE department on twitter (BalcarrasPE).
Year 7 Team – Isabel Gardner, Amy Burgess, Cara Walsh, Katie Terrell, Poppy Sullivan, Elsa Rumsey, Sophie Thomas, Lucy Hutson, Alice Shields, Anna Stanley-Jones, Jennifer Aspinall and Sarah Seymour.
Year 8 Team – Freya Webster, Lani Grainger, Emily Harvey, Una Lue, Hetty McCartney, Flo Matcham-Baker, Molly Dibden, Ella Makin, Pippa Hung, Charlotte Tonge, Lucie King, Amy Burrows, Isobel Hill, Isla Norton, Hanna Mohamed Ali and Gracie Keith.
Year 7 (U13) Results
| | | |
| --- | --- | --- |
| Position | School | Total |
| 1 | Balcarras | 56 |
| 2 | Pates | 39 |
| 3 | Bournside | 38 |
| 4 | CLC | 29 |
Year 8 (U14) Results
| | | |
| --- | --- | --- |
| Position | School | Total |
| 1 | Balcarras | 56 |
| 2 | Pates | 32 |
| 3 | Bournside | 29 |
| 4 | CLC | 28 |
Overall Combined Results
| | | |
| --- | --- | --- |
| Position | School | Total |
| 1 | Balcarras | 112 |
| 2 | Pates | 71 |
| 3 | Bournside | 67 |
| 4 | CLC | 57 |