#MUSIC4BALCARRAS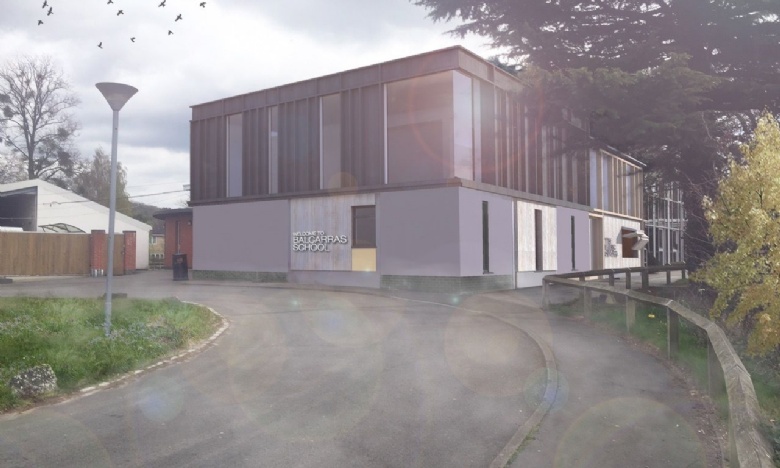 Fundraising for the new music block gets underway
As I'm sure you are aware the Music department is being completely re-developed this summer as the result of a quite remarkable gift we have received from a local benefactor. The new block will be twice the size of the original one with state of the art facilities. Balcarras is absolutely committed to the arts and we believe that music in particular plays a very special role in the life of the whole school, so we are delighted that we are able to invest so significantly in its future.
Whilst we have secured the essential funding we need to build the block and to provide all the basic fittings, we are now looking to raise additional funds to ensure that the music equipment we are able to put inside the building complements the impressive new environment. We are looking to raise £40,000 to enable us to buy the full range of equipment and resources that we need.
Balcarras PTFA
I'm delighted that the Balcarras PTFA have already committed £10,000 to this effort and that they have also agreed to make this year's Midsummer Music a special one off fundraiser for our campaign. The PTFA Charity Ball on Friday 13th October, as well as supporting Sue Ryder, will also be raising funds for the #MUSIC4BALCARRAS campaign.
To help hit our target of £40,000 we are launching the '#MUSIC4BALCARRAS' campaign. There are two ways you can get involved:
Option 1: A Donation to our Just giving page
Option 2: Raffle Tickets
Music Raffle Tickets £5 each
From June 19th you will be able to purchase Music Raffle Tickets from the school. Each ticket costs £5 and you can purchase as many as you would like. Here are some of the prizes on offer
£200 of Superdry Vouchers donated by Superdry
2 tickets to a Gloucester Rugby Home match(game of your choice subject to availability) donated by Dowdeswell Estates
BeoPlay A1 Bluetooth Speaker with built in microphone and true 360 sound Donated by Bang and Olufsen
A private dance lesson for two conducted by a star of Mamma Mia and ex Take That and Brit Award backing dancer. Donated by Tom Goodall
2 tickets to an Arsenal home match in the 2017-18 season
2 tickets to a Manchester United home match in the 2017-18 season donated by Dowdeswell Estates
Clay Pigeon shooting lesson of 100 clays at Ian Coley Sporting Range. Donated by Richard Norton and Charles Russell Speechlys
A Magnum of Champagne
2 tickets to a Cheltenham Town home match next season of your choice, subject to availability. Donated by Cheltenham Town FC
2 tickets to the PTFA Charity Ball on Friday 13th October (worth over £45 each). Donated by PTFA
Three course meal for 2 at the Langton, Charlton Kings. Donated by the Langton
Two club enclosure tickets to the Showcase meeting at Cheltenham Racecourse on Saturday 28th October 2017. Donated by The Jockey Club
Voucher for a 4 ball at Lilley Brook Golf Club donated by Lilley Brook Golf Club
Schooltogs Gift Voucher for £100 donated by Schooltogs
£30 Voucher for Bar and Wok, Cheltenham donated by the Bar and Wok
Afternoon Tea at The Daffodil, Donated by the Daffodil
PLUS MANY MORE
The draw will take place at the opening of the Music block in October.
How do I buy raffle tickets?
Each raffle ticket costs £5 each. You can buy as many as you like.
They can be purchased from the school reception or from the trips office and they will also be available at Midsummer Music and other school events between now and October.