International Womens Day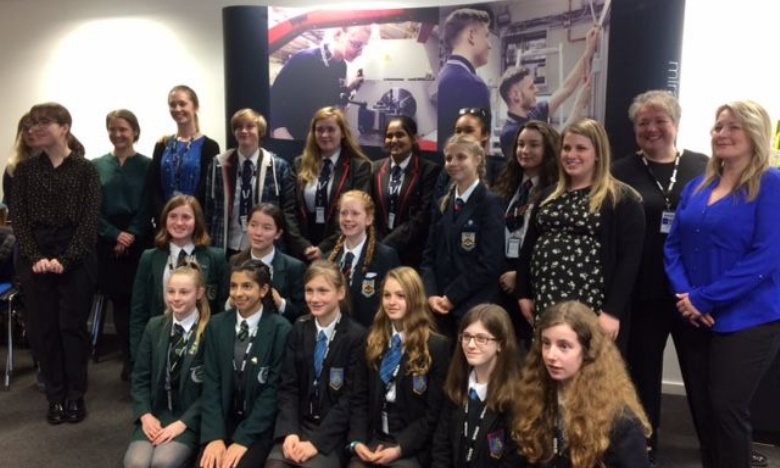 KOHLER MIRA STEM EVENT – International Women's Day 2019
by Ella Macfadzean, Rosie Gielens, Nicola Trowbridge and Amena Ireland – Year 9
Kohler Mira invited a number of different schools to their head office to celebrate 'International Women's Day 2019' the purpose of the event was to learn about sustainability, engineering and women in STEM job roles.
The day consisted of a tour of the factory to try to think of ways to make the factory more environmentally friendly, a talk from Angela Barbee, the Vice President of Engineering and New Product Development who was visiting from the United States.
The students were given a number of tasks to do throughout the day: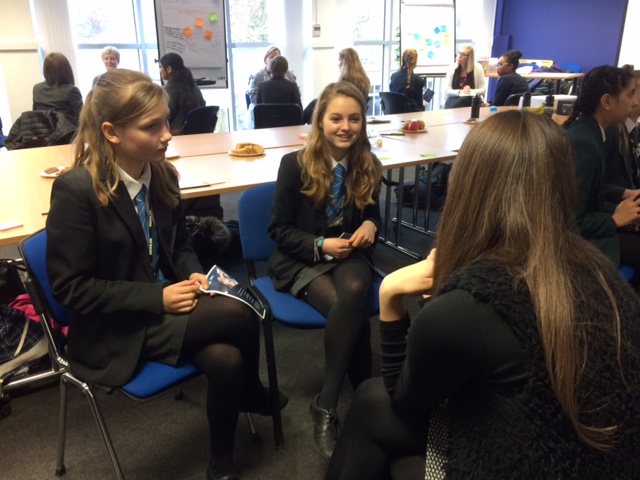 Packaging that the company currently use was passed to the different school groups and they were asked to come up with ways in which it could be improved to make it more sustainable, they were then given a more sustainable prototype packaging to see how better it could work, it was great to see how the company was making efforts to reduce packaging for the future.
There was also a 'Speed Networking' exercise where the students spent time with women from the different departments of Kohler Mira.
The last task was to present to Angela Barbee on Sustainability, it was great to hear all the different views from other schools. The Balcarras students were chosen for their presentation and were presented with a trophy!
It was a great event to celebrate International Women's Day and inspired all the students.