STEM week activities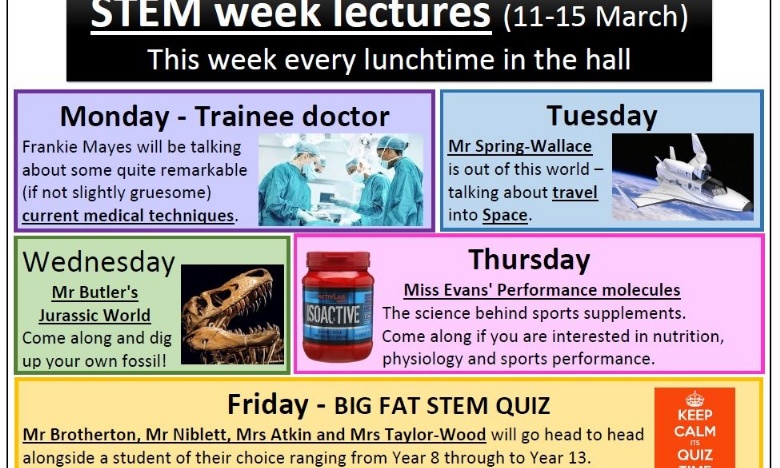 11th to 15th March is STEM week at Balcarras
To celebrate STEM week (Science, Technology, Engineering and Maths) there will be a series of lunchtime lectures for pupils. All lectures/activities will be in the Hall to start at 1:30. You can bring lunch with you. These are intersting and informative, especially if you have a particular interest in the subject area.
Monday 11th - Trainee doctor, Frankie Mayes - She will be talking about some quite remarkable (if not slightly gruesome) current medical techniques. There should also be time for Q&A so any student considering the medical profession should come along.
Tuesday 12th - Mr Spring-Wallace is out of this world - talking about travelling into Space.
Wednesday 13th - Mr Butler's Jurassic World - fossil digging workshop.
Thursday 14th - Miss Evans' Performance molecules - Science behind sports supplements. Any student interested in nutrition/sport science/physiology and sports performance should come along.
Friday 15th - For the first time ever we will be hosting the BIG FAT STEM quiz of the year where Mr Brotherton, Mr Nibblett, Mrs Atkin and Mrs Taylor-Wood will go head to head alongside a student of their choice ranging from Y8 through to Y13. I predict this will be fun.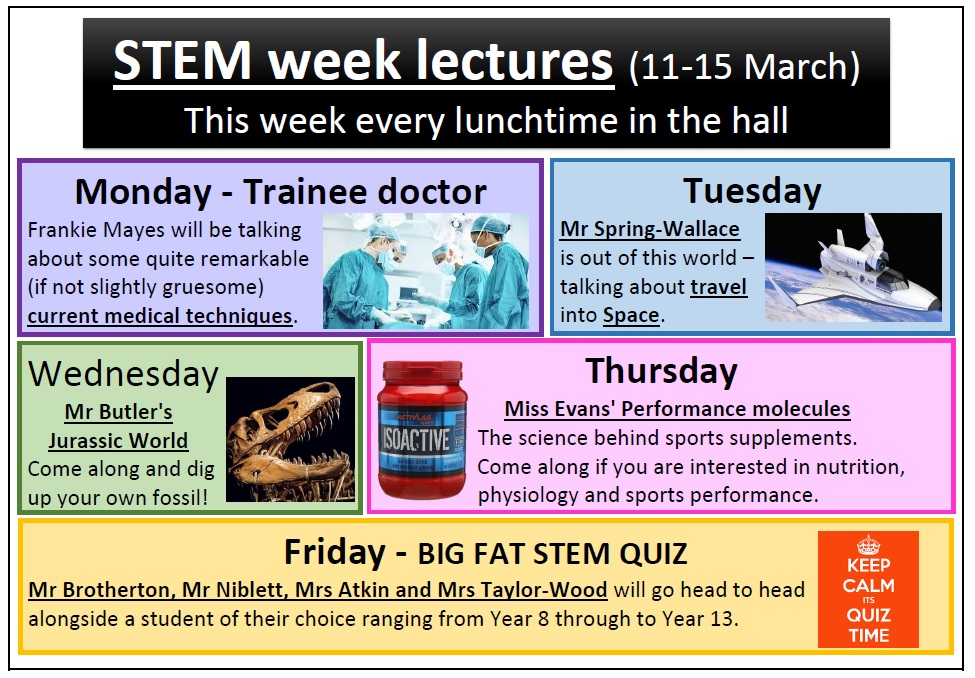 by Miss Evans