House Languages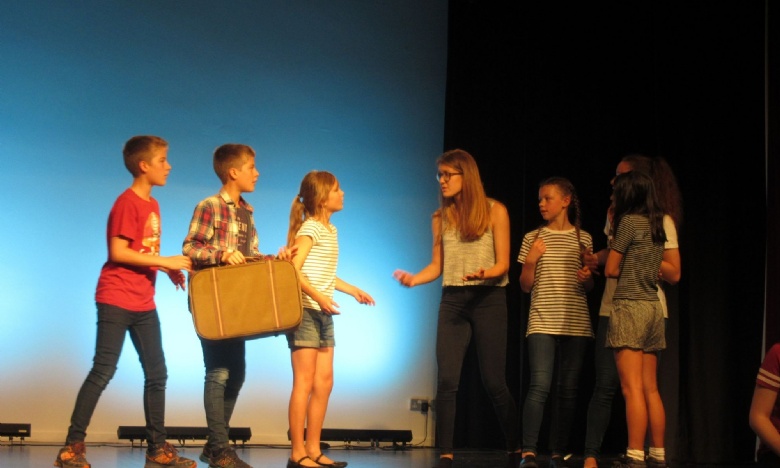 Record numbers of pupils take part in this years house languages competition
This year must have been one of the best years for house languages. There were a huge number of participants in every team. Given that the date of the event was announced only two weeks before, each performance was great, both dramatically and linguistically. The task for the four houses was to produce a piece that was between five and ten minutes long. There had to be no English included, only foreign languages and the title of the piece was "A Foreign Adventure".
Regarding the results, there were only first and second places. The two other houses were unaware of who beat the other. Overall, the team who came out on top was Foley and in second place was Graveney.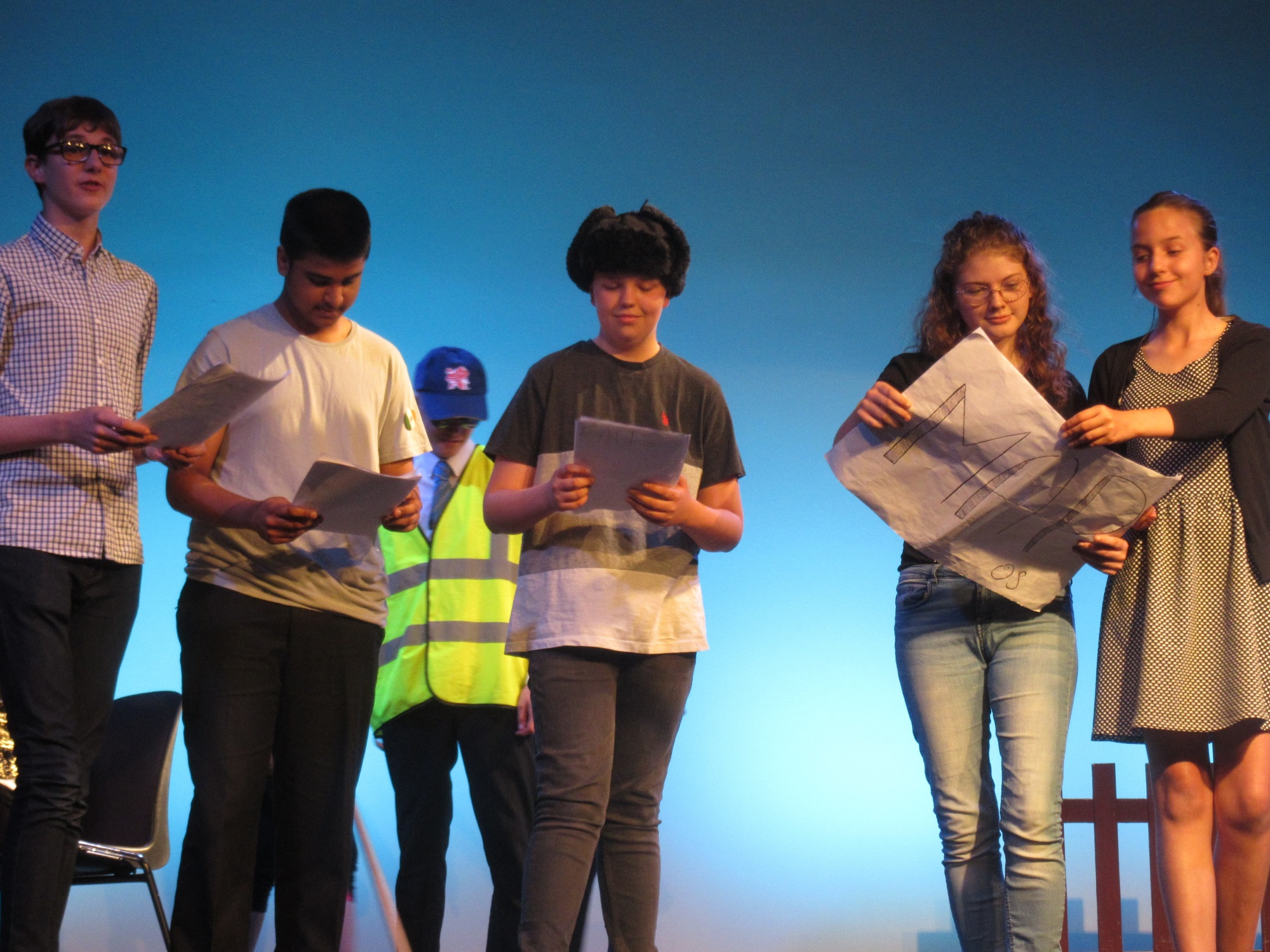 The competition started with Foley, a truly magnificent display of multilingualism. We were taken on a journey through many countries, with three Czech siblings attempting to return a bag which they found in Charles de Gaulle airport to a French foursome. There were so many languages involved: French, Russian, Italian, Latin, Mandarin and Arabic mainly.
Then, we moved onto Graveney with a bank robbery. The main characters were speaking Spanish and Portuguese, and on top of this we had Italians, Francophones and Russians. The suspects were finally apprehended, or were they?
Then, we were taken into the Parlement Européene, where Theresa May was really struggling to understand what was going on. There were representatives from France, Italy, Germany, Spain, Portugal and Poland to name but a few.
Finally, it was Selvey's turn, and we were taken 'On a Bear Hunt' through Spain, France, Italy, India and Russia, with French, Spanish, Italian, Russian and Hindi being spoken. An interesting twist on a classic bedtime story!
A lot of effort was put in by all involved, so à l'année prochaine, te veo el próximo año, a l'anno prossimo and в будущем году!
By James Pearne and Alfie Hancock