Iceland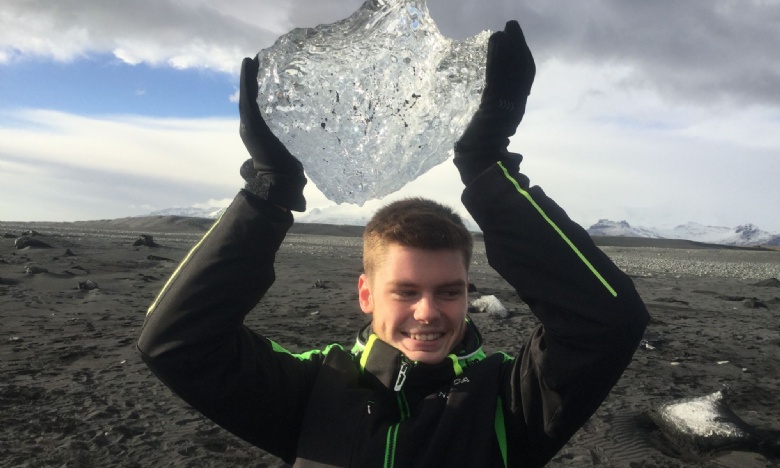 Pupils studying geography visit Iceland
Over October half term Year 10 to Year 13 Geography students had the opportunity to visit Iceland. This is a dramatic country that has a stark contrast to this one. When we arrived in the capital city Reykjavik we headed to the Blue Lagoon, a thermal spa that uses Geothermal power to heat the water. Iceland gets the majority of their energy from the heat in the ground. This energy is so abundant because Iceland sits on a plate boundary between the North American and Eurasian plates. Iceland has a number of volcanoes, which we visited, and learnt about in the lava museum. We saw remnants of previous eruptions; Europe's largest lava field and a number of basalt columns formed where lava cools in a particular way.
Iceland is also home to Europe's largest glacier, we took an amphibious boat ride on a glacial lake, where we took photos of icebergs and seals. One day we took a very rainy walk on a glacier, the pupils all got to wear crampons and have ice axes to climb over the crevasse on the ice. We visited a number of waterfalls on the trip, even getting to walk behind one waterfall to see where the water has undercut the cliff.
There was opportunity to enjoy the culture of Iceland, we had an Icelandic guide with us for the whole visit who shared his knowledge of the people and places. In the evenings we had a quiz, went bowling and also went on the hunt for the northern lights (although we didn't see these). It was a great trip all in all and the pupils learnt a lot about the geography of this unique country as well as enjoying the experience of seeing a different culture.
click here to see more photos of the trip
Jon Pearce (Geography teacher)